Editorial
Group Stage Done, But Thoughts With Danny Welbeck
Online Ed: Reflections on the goalless draw at home to Sporting Lisbon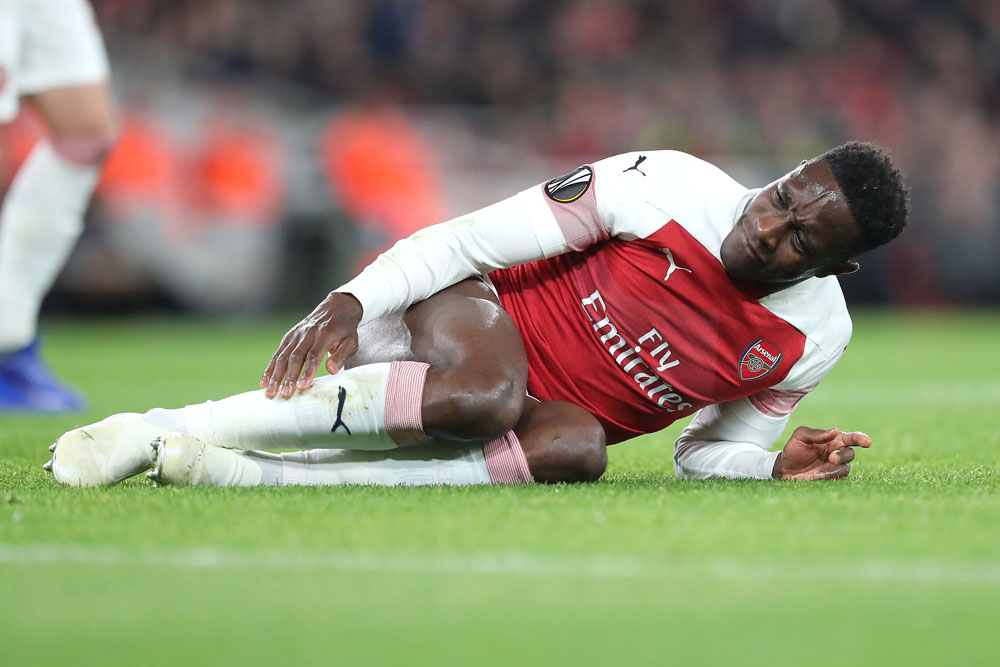 Ed's note – my thanks to David Oudôt for doing the piece on last night's game. I am on a three day training course… and with coursework and attending the game, no way did I have time to write it up myself. Normal service will be resumed for the Wolves match, but until then, on with David's take on the game last night…
In keeping our third consecutive clean in European football for the first time in over a decade and taking our unbeaten run to its 15th game, we see ourselves qualify for the last 32 of the Uefa Cup (always will be this competition, sod the new name). Sadly, it was ultimately a very dull goalless draw that looked more like a pre-season friendly at the pace it was played at throughout, and owing to the severity of the injury he appears to have suffered it may have been the last time we see Danny Welbeck in an Arsenal shirt before his free transfer in the summer (I bet to Newcastle or Leicester).
Emery made nine changes to the side from Saturday's fantastic performance against Liverpool, with only Holding and Mkhitarayan keeping their places, and Sokratis made his first appearance since his injury. Despite essentially putting a squad team out after Saturday's massive 90 minutes, over the course of the game Sporting were easily held at arm's length. Although it was only the second time they have played next to each other this season, Holding and Sokaritis worked incredibly well together and seemed to work a lot better as a unit than when Mustafi is in the starting XI (sadly, at this stage his wonderful performance on Saturday is a rarity), and in his last season at the Club and playing on the wrong flank, Jenko also played well for his hour. Even with both full backs changed for the last third of the game, substitutes Kolasinac and Maitland-Niles held their own.
Although we had the majority of possession throughout the 90, an 18th minute goal line clearance was the only chance of note. There was a sincere lack of penetration from the attacking three and Ramsey throughout with the ball being flirted with outside and around the box. Seeing Welbeck and Aubameyang going out to collect the ball themselves on several occasions and crossing it in to nobody reminded me of some post-2011 WengerBall. Credit to Emile Smith-Rowe for his 90 minutes – the keenness he showed throughout, hunting for the ball, running with it and tricking past players reminded me of a young Wilshere and that Barcelona game, but the more I see Mkhitarayan the more I start to think that whilst an undeniably gifted player we may have got him past his sell-by date. What once was the Player of the Year in the Bundesliga with an almost telepathic relationship with Aubameyang who fed him more than Priscilla did to Elvis in the 70s, we now seem to have Netto's version of Ozil. Generally, quite lackadaisical, staring up at the sky when he gives the ball away again, wonderful when we're 4-0 up against Fulham, but missing when it matters…. Only not as effective as the former, not as clinical, and just not quite there.
However, what this game will most be remembered for is Danny Welbeck's injury. One of those awful random accidents where he goes up for a header, lands awkwardly, and seems to strain the worst bit of every part of his leg. After having had two very serious knee injuries during the course of his career, having over four minutes of treatment on the pitch, and receiving oxygen to get through it, they are not good signs. To see Guendouzi unable to look at Welbeck get treatment and almost tearful eyes, and for Emery to announce after the game that everyone's thoughts are with him, we should all have our fingers crossed. The referee and Nani should take a look at all of this and think about it. When Lichsteiner tapped the ManYoo reject's foot gently prior to that, Nani proceeded to roll over six times in six seconds, Neymar-style, to show how much pain he was in and to coerce the referee into cautioning the full-back…. which he did. Whereas Danny laid there motionless for four minutes with an oxygen mask on and being stretchered off by six members of medical staff. Based on that, the goalkeeper he jumped up with should be sentenced to death.
But hey – we're through. And we're still unbeaten since the first two games of the season. With those, Sokratis and Maitland-Niles making comebacks tonight, and Koscielny said to be ready for first team action post International break (hopefully with Monreal), then it's safe to say that we are in a good place right now. Let's just hope we can get one more win in the two remaining group games to ensure we finish top and can get a great draw in the round of 32 as our first Xmas present.