Editorial
Arsenal Fail To Take Their Chances v Liverpool
Online Editorial: Another trip to Anfield, another defeat…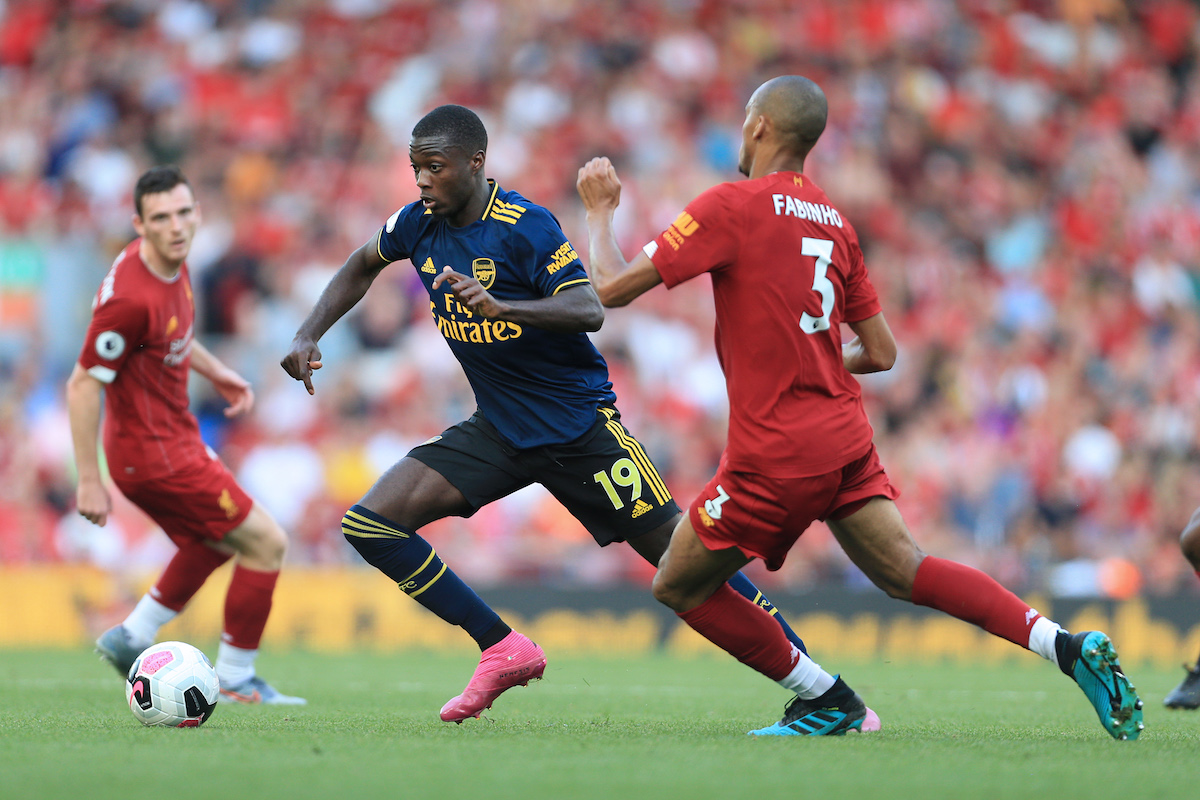 In all the online / radio phone-in rage and frustration surrounding yesterday's 3-1 defeat against Liverpool, it should be remembered that, in theory, this was one of Arsenal's two toughest assignments this season, and that realistically, nobody actually expected anything but a defeat. Yes, there was hope, but Liverpool won 17 out of 19 at home last season, drawing the other two.
There has been criticism of Emery choosing to field only two attackers, leaving Lacazette on the bench and certainly this allowed the opposition full backs greater freedom than was healthy. However, what cannot be disputed is that Aubameyang and Pepe both had very presentable chances to put their side ahead before Liverpool scored. Their inability to be clinical at those moments cost their team, but it could have been a different story.
Up to the moment of Liverpool's opening goal shortly before half time, Arsenal's defending had been better than we saw at times last season, even though Jurgen Klopp's team did make life hairy more than once. The Gunners went behind due to a set piece. Arguably if Sokratis wasn't so obsessed with holding Van Dijk's shirt, he might have been able to challenge scorer Matip for the ball better. The other thing to consider is whether Liverpool might have had a penalty were VAR used, had they not scored.
It changed the pattern of the game, Liverpool could control things from that moment on, and in the second half, started to run riot. Arsenal did not help themselves by constantly trying to build up from the back at goal kicks. In Spanish football, teams drop off so you can do this gradually. In England, to use this tactic against any side that presses, you have to be quick. It's too ponderous and Ceballos presented the ball to the opposition in the first half with a crazy pass across his own penalty area, when penned into the corner. The Spaniard was far less influential than he had been against Burnley.
Goals two and three for the home side were largely down to David Luiz. Granted, Salah could well have scored had he not tugged him for a penalty, but in the age of VAR it would have been better to see if Bernd Leno could have smothered the original move. Luiz then allowed Salah to just leave him for dust for the third goal, although he was on a booking already, so he had to rely on his footballing ability rather than take him out.
3-0 down, Emery put Torreira on for Ceballos, which was basically damage limitation time. With less than 10 minutes left, Lacazette entered for Willock, although it was too little too late. Arsenal scored a consolation goal to add a little respect to the scoreline through Torreira.
Ultimately, in spite of two excellent first half chances, Emery got his tactics wrong. Given his team were 3-0 down before he made his first sub after an hour, there's no point debating the wisdom of his switches.
After last season's 5-1 defeat at the same venue, you could argue this is improvement of sorts. However, Emery's formation was too narrow, and he should have matched Liverpool man for man, meaning playing a similar formation. That would at least have made life more difficult for them on the wings.
As for the individuals in the team, frustrations continue with Granit Xhaka, and David Luiz did not cover himself in glory. Ceballos had minimal influence - although given how long he's been in England, avoided a lot of the negativity expressed about the game.
Nevertheless, there were signs that Pepe is going to worry defences, even in matches against the other top six sides, and there was an element of what if… to Arsenal's performance. The key chances did not go for them when the game was scoreless, and then David Luiz had two moments to forget which killed any chance of a comeback. In mitigation, Salah is obviously a special player, and a lot of defences struggle against him. And we have to recognise the quality Arsenal were facing. I titled it as an acid test in my preview of the game yesterday, and it's clear the club still have some way to go before they are going to travel to Liverpool and win. Klopp's team won 97 points last season for a good reason. They create a lot of chances. Arsenal did ok for 40 minutes yesterday – not wonderful – but there were signs of some kind of resilience. And the team is still embedding new arrivals, three of whom started yesterday, two of those new to England.
This was one of the two fixtures this season no-one expected too much from. It's the other 36 that will determine whether or not Emery is the man to continue leading this team out of the latter Wenger era slump. So reasons to be both optimistic and pessimistic. We'll have a better idea after the next match.
________________________________________________________________
New issue of The Gooner available from our website shop
Issue 278 of The Gooner can be bought online.
If you want to buy a copy to be sent to you, click here for UK, and if you are abroad click here. On these pages you will find the various methods to pay or you can order through the Gooner store with a credit/debit card via PayPal.
If you wish to subscribe to all six issue of the 2019/20 season, UK and abroad options are on this page.
Support your fanzine!