Online Exclusive
New Manager Bounce Is No Excuse For Arsenal Disappointment
Preview of this afternoon's Premier League match against Watford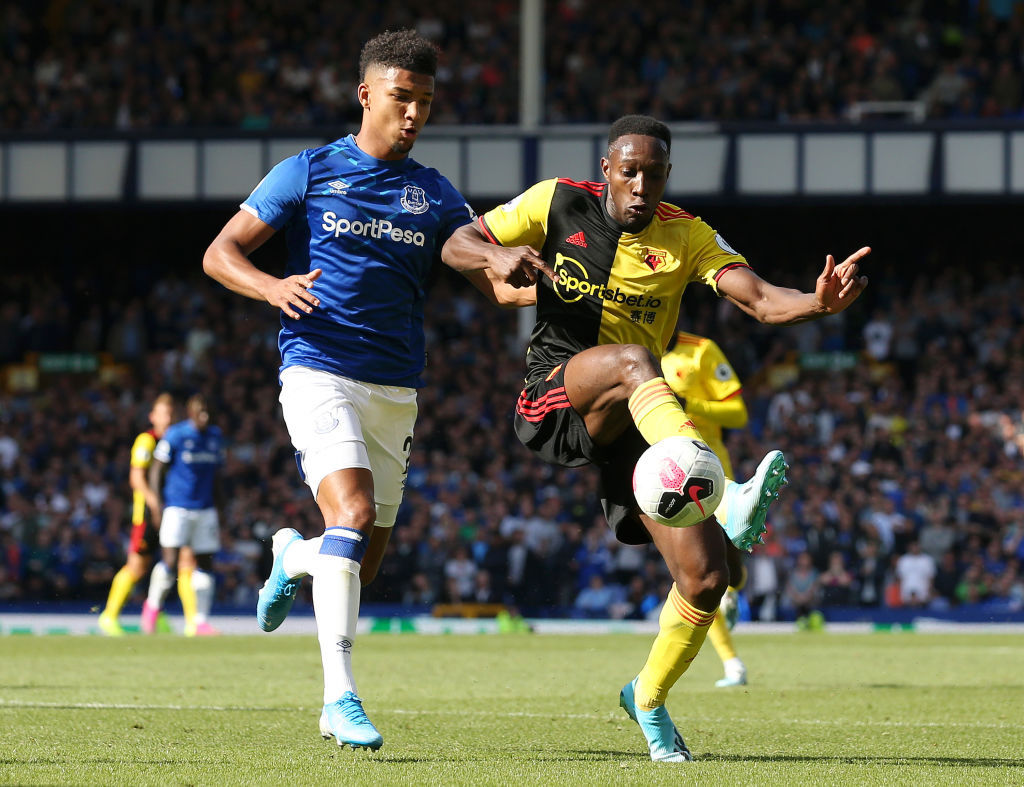 The usual five talking points ahead of today's game away at Watford
Laca Out
Due to an ongoing ankle problem, Alex Lacazette won't be back in first team action until October, one imagines that means after the international break, and Arsenal's first match after that will be on Monday 21st away to Sheffield United, which I really can't see him being risked for. However, Emery left Laca on the bench at Anfield, although his team played more on the break there than will be expected at Vicarage Road. Aubameyang can certainly play central, so one imagines Reiss Nelson might get a chance to play as one of the three attackers, unless Emery is thinking of either playing five at the back, or three deeper midfielders with one of Ceballos, Willock or Ozil to provide the link to attack that was absent for most of the recent North London derby. Anyhow, it will keep the opposition guessing, as well as we fans.
New Manager Bounce?
It's a phenomenon that has certainly benefited the teams Arsenal have played in the past, although it is not an inevitability. Dismissed Javi Gracia took Watford to an FA Cup Final and a very respectable 11th place in the table last season. Still, the current season has not started well, with just one point from the first four matches, and home defeats to West Ham and Brighton. So this is a team low on confidence, and given they are currently bottom of the table, regardless of the return of Quique Sanchez Flores, Arsenal really should win this match. With or without Alexandre Lacazette.
A Familiar Face
Danny Welbeck was released by Arsenal at the end of last season, and given his injury record in his time at the club, it was an understandable decision. I doubt he would have accepted a pay as you play deal, assuming one was even offered. The assumption at the time was that Eddie Nketiah would be given more of a chance, although in the end, the club bought Martinelli from Brazil and send Eddie on loan to Leeds. As for the departing number 19, he's appeared as a sub in two of Watford's four Premier League matches, totalling 41 minutes of action. He did play the entirety of their League Cup win over Coventry though, so it seems simply a case of his place in the pecking order. With a new manager though, he could start. Never mind the new manager bounce, here's hoping the "immutable law of the ex" as Brian Glanville coined it, does not come into play. Welbeck's chances of starting are certainly improved by an injury to the Hornet's club captain…
Cojones off the menu
Troy Deeney is injured for this game. On one level, that's a shame. His reputation now precedes him, and in last season's corresponding fixture, his words pre-match about leaving his mark on Arsenal players so as to intimidate them led to his early dismissal and a Gunners' away win – in spite of a below-par display. Deeney is a fading force, almost a figure of fun given the high fitness levels in the Premier League today. Given that Flores prefers to play a more technical than physical game, it will be interesting to see how long Deeney remains part of the picture, even if he served the new manager well three seasons ago. He's 31 now, and won't be getting any fitter.
History on Arsenal's side…
Watford have lost five of their six Premier League home games against Arsenal. The exception was when they came from behind in this fixture during Arsene Wenger's final season, winning 2-1 in October 2017. The Hornets also failed to score in either of their matches against Unai Emery's side last season, which given Arsenal have only kept a total of nine clean sheets in total under Unai Emery in the Premier League, seems unlikely to repeat itself this afternoon.
Conclusion
Arsenal dropped too many points against the teams outside the top six last season, even if Watford were not one of them. That cost them at the season's end. So far this season they have taken maximum points from these matches, and if they are to rejoin the European elite, they can't afford too many slip-ups. It's difficult to predict what kind of line-up Emery will put out, but given the fragility of Watford's defence (not helped by injury to Craig Cathcart), you'd have to think he'll go for it with a 4-2-1-3 selection, my money on Xhaka, Guendouzi, Ceballos and Willock (wide left) to start. As Watford are propping up the table, I'm going for a 3-1 away win.
________________________________________________________________
You can follow The Gooner on
Twitter
Facebook
Instagram
or subscribe to our
YouTube channel
________________________________________________________________
Current issue of The Gooner available from our website shop
Issue 278 of The Gooner can be bought online. It will also be available outside the away entrance before the game today from the ever-reliable Alex.
If you want to buy a copy to be sent to you, click here for UK, and if you are abroad click here. On these pages you will find the various methods to pay or you can order through the Gooner store with a credit/debit card via PayPal.
If you wish to subscribe to all six issue of the 2019/20 season, UK and abroad options are on this page.
Support your fanzine!