Online Exclusive
Arsenal Positional Converts
Some players that changed position at the club… and others who might have done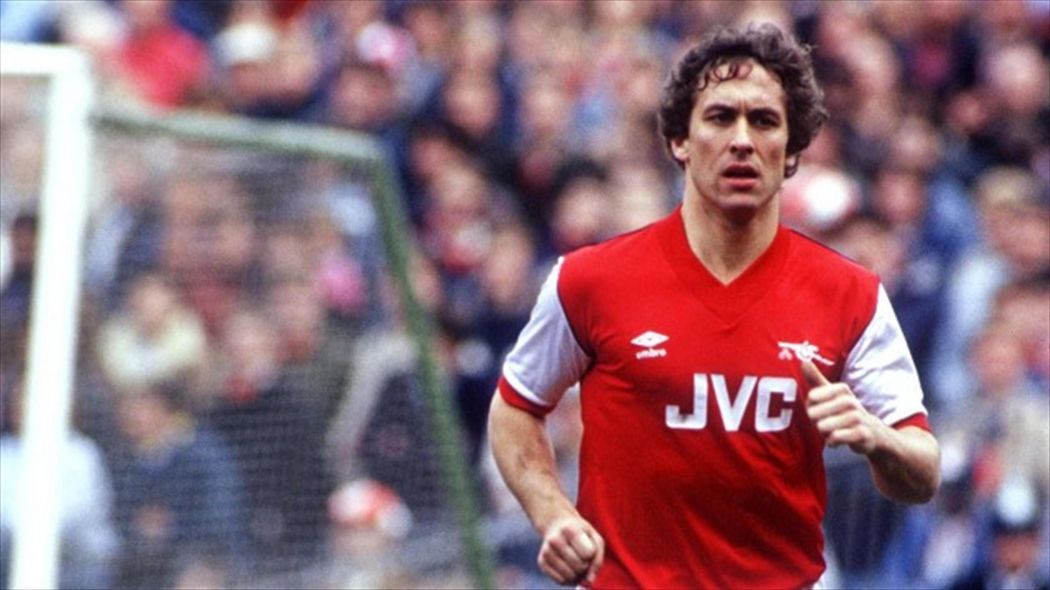 Some of Arsenal's greatest ever players have been converts from one position to another: good players who became great players through a change in how they were deployed. The 1971 team was full of them: famously skipper Frank McLintock came to Highbury as a ball playing midfielder but Bertie Mee and Don Howe saw enough in him to turn him, for two or three seasons at least, into the best centre half of his generation, and the gudgeon pin of the 'double' team. Peter Storey, too, started out as an accomplished full-back, but shone with an even greater intensity once he had been moved into central midfield as the enforcer and heart-beat of the team, from where he went on to become an England regular for the tail end of Ramsey's reign as national supremo. George Graham had transferred to Arsenal from Chelsea as a centre-forward, but again Mee and Howe recognised that Stroller's laconic style was more suited to scheming and orchestrating in and around the front two; a move which allowed for John Radford's switch from winger to number 9 and to be a man who absolutely led from the front: four key players whose reputations perhaps rest on their moves from one position to another: indeed, good players who became great ones as a result.
Moving the clock on to 1998 we can trace the transformation of Emmanuel Petit from centre-back to the kind of complete midfielder we have never been able to replace since his departure. Petit cost a mere £2.5 million and while losing none of his natural defensive functionality he went on to bestride the English game as he displayed an array of passing and an awareness of game management which all combined to make him perhaps the most complete central midfielder of modern Arsenal's history? There was Lauren too, a wide right midfielder when he signed for Arsenal from Mallorca, and in his initial outings too, but a switch to right-back was the catalyst for his transformation into a key member of the Invincibles. He was a tough player, never gave an inch, an unsung hero of the teams from the early 2000s. Finally, there is of course Thierry Henry whose stellar profile as a forward dwarfs the more modest reputation he had as a winger in his formative time at Highbury. To reiterate they were all good footballers, but without the transformation into being different types of footballer in a positional sense then all would have come and gone without quite leaving the impression upon the game, and specifically Arsenal's history that their positional changes prompted them to.
All this is perhaps a round-a-bout way of picking your brains and memories, and to pose the question: which Arsenal footballers, ancient or modern, would you pick to play in a different position to the one they are recognised for playing in? In which players did you spot characteristics which seemed to suggest that they had more to offer in a different position: who would be your candidate to be a McLintock, a Radford, or a Petit?
Mine would be Kenny Sansom I think. I'd have pushed him into midfield, perhaps as a successor to Brian Talbot, or as the wide man of a flat midfield 'four', where for a season or two we would have been treated to the sight of him with Sammy Nelson bombing beyond him on an overlap. I always felt Sansom had within him the capability to influence the tempo of a game, a talent more serviceable perhaps in midfield than at left-back, albeit he was an outstanding left-back. Another from Sansom's time was Paul Davis: I could always see him as Arsenal's Franz Beckenbauer. Der Kaiser started as a conventional central midfielder, like Davis, before experimenting with his own version of the 'libero': notionally a defender but one who's defining function it was to give attacking impetus by either carrying the ball, or through directing the attack, marshalling the movement of the ball with passes short and long. Davis was one of the most naturally gifted footballers of his generation, whose ability to appear to always to have more time than other players made him stand out; the sweetest of passers and deceptively tough (as Southampton's Glen Cockerill would testify to) Davis could have played anywhere but I see him controlling the game from a deep central area running from the penalty box to the half way line.
Of the modern group, Bellerin seems uniquely suited for a wide midfield position; or like Sansom as a deep, defensive midfielder, the role that is perhaps ultimately the one which will justify Arsenal's rush to sign David Luiz?
Yet within the context of the contemporary game, as football has become more fluid, and the distinction blurred between traditional positions, have players correspondingly become perhaps more generic; has the modern footballer as a result become a bland interchangeable hybrid? Has the slow burn of total football and then tika taka set in train a development that will one day render the idea of the positional specialist obsolete? One day, will all footballers be a man for all positions, and as a consequence will the whole question of players changing their specialist position have become a redundant one? I hope not, for football is a game of 'ifs and buts', the 'what if' interjection one of undimmed intrigue.
_______________________________________________________________
You can follow The Gooner on
Twitter
Facebook
Instagram
or subscribe to our
YouTube channel (where you can find the GoonerFanzineTV weekly podcast)
The October edition of the monthly (original) Gooner podcast can be listened to and downloaded here
_______________________________________________________________
Buy the current issue of The Gooner
Issue 279 of The Gooner can be bought from our online store on this page
Subscribe to The Gooner
If you wish to subscribe to receive every issue of The Gooner by post, UK and abroad options are on this page.
NEW! Subscribe to the Gooner news list to stay up-to-date with all the latest breaking Arsenal news.
Please note that we will not share your email address with any 3rd parties.
---