Online Exclusive
Will It Be A Record Low Crowd At The Emirates?
Preview of this evening's game v Eintracht Frankfurt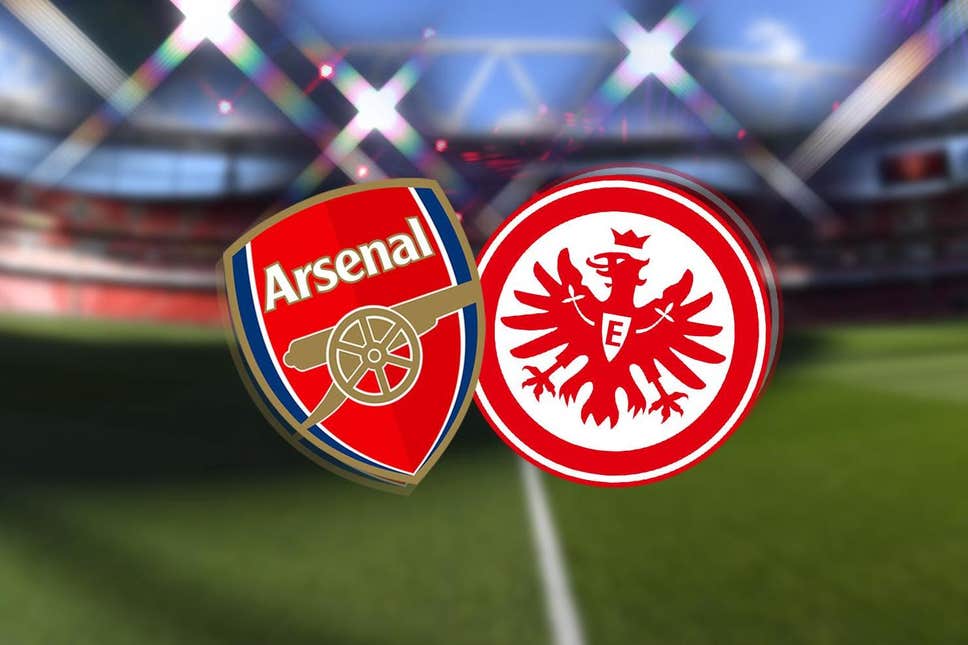 The usual five talking points ahead tonight's Europa League match at home to Eintracht Frankfurt.
Remember Cologne two years ago?
Ah yes, the mass invasion of the Emirates by Cologne fans, resulting in an hour's delay to the kick off. They were everywhere, having bought tickets in the home sections. The German press are stating that up to 3,000 Eintracht fans will make the trip to London, having booked travel before the ban on them receiving tickets for this game. For the record they were also banned from their match in Standard Liege but it is estimated that approximately 100 did get in. A canny bunch these Germans. If they have legitimate tickets, then the club will presumably only prevent them entering by stewards conversing with every individual who goes through the two ticket checkpoints we've been promised. I predict crash barriers aplenty and a possible rush at one of the more vulnerable club level entrances, if the Frankfurt fans can get anywhere near the stadium. A potential evening of chaos at the Emirates… and for once, I am not solely referring to Arsenal's defending.
Season ticket holders vote with their feet
Granted, the tickets for this game only went on sale to silver members and junior gunners (that's a bit harsh on cannon club members, but anyway). So where normally we might see 3,000 away fans and 12,000 red and silver members taking up the match by match seats, tonight, you can probably knock at least 14,000 off the Emirates' capacity. But it should not be forgotten that 45,000 season ticket holders (spread across the lower, middle and upper tiers) have paid for this match. I fear at least 50% of them will not attend this evening, (finding better things to do, for example playing on https://toripelit.com/netticasino/partycasino/) and it will be a very spooky atmosphere indeed. Remember Man City at home the Thursday evening after the 2018 League Cup Final defeat? There will be even less tonight, and no 'Beast From The East' to blame. If the fans want to get rid of Emery, they make a huge statement leaving their seats empty, especially those in the lower tier on the east side of the stadium.
Sit in a different seat!
There will be so many no shows that fans who do decide to attend may wish to consider, after the stragglers are all in after 15 minutes of the game has been played, moving to another seat to get a different view of the game. Halfway line on the Upper Tier? Within shouting distance of Unai in the West Lower? Take your pick. Suspect you might not get too much joy sitting in the away section though, even if it is in reality empty rather than used as a holding pen for German fans that got through the checks. Fans in the East Lower might consider swapping over to the West Lower or moving upstairs to send a message to the owners about their discontent via the TV images.
There's a game of football being played this evening as well!
And it might actually matter. Believe it or not, a run to the Europa League final has significant financial benefits for the club. They'd make a little more using their old trick of getting eliminated in the first knockout round of the Champions League, but not a huge amount. So the runs of the last two seasons to the semi (2018) and final (this year) have certainly assisted the bottom line. So this competition does actually matter and here's the thing… Let's say Eintracht and Standard Liege (away at Vitoria, one point from four games) both win this evening. That would leave them both with nine points, with the Gunners on ten. Both sides are at home on the final group matchday, and two home wins would eliminate Arsenal. In short, Emery's team need a draw this evening to be certain of going through.
So who is in this mix and match eleven?
Although Unai Emery started with three centre backs against the might of Southampton at home, he switched it to a back four at half-time, and I think it's safe to say that playing an extra defender did not seem to resolve the team's lack of solidity. So back to the drawing board, and I predict a 4-2-1-3 this evening. Let's pull a few names out of the bag to try and work out a potential starting eleven, shall we? Firstly, Dani Ceballos is definitely injured and there are doubts on the fitness of Holding, Kolasinac and Saka. So how does this sound? Martinez – Chambers, Mustafi, Mavropanos, Tierney - Maitland-Niles, Willock - Smith Rowe – Pepe, Martinelli, Nelson. It won't be – predicting Emery's teams is like opting for lucky dip in the National Lottery, but I reckon you'll see maybe nine of these names in the starting eleven. How about throwing a curved ball by re-introducing Granit Xhaka??? Emery hinted that the number 34 is in contention for selection, but you really cannot see him making his comeback in a home game. Still, if he did, far less home fans to get on his back. Talking of which, who is your captain this evening? Mustafi? Chambers? Think I'm safe to say it won't be Xhaka.
Conclusion
Eintracht aren't in the best of form either, having lost their last three games (including the Europa League visit to Liege). Having said that, the game before saw them thump Bayern Munich 5-1. Football eh? Arsenal have gone so long without a home win (six games in all competitions, three of those at home) that the law of averages has to come into play eventually. A point will actually do them this evening, but another home draw, followed by a failure to beat Norwich on Sunday, would surely mean adios for Emery. Right now, it feels like death by a thousand draws. I'm going for a 2-2 tonight.
_______________________________________________________________
You can follow The Gooner on
Twitter
Facebook
Instagram
or subscribe to our
YouTube channel (where you can find the GoonerFanzineTV weekly podcast)
The November edition of the monthly (original) Gooner podcast can be listened to and downloaded here
_______________________________________________________________
Buy the new issue of The Gooner
The current issue of The Gooner can be bought from our online store on this page
Subscribe to The Gooner
If you wish to subscribe to receive every issue of The Gooner by post, UK and abroad options are on this page.