Online Exclusive
Arsène's Stock Grows Higher With Every Job He 'Turns Down'
Real Madrid, AC Milan, Bayern Munich – Where will he end up?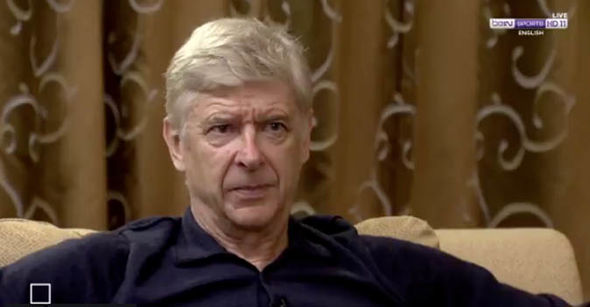 It's lazy journalism really, but currently, whenever a managerial vacancy (or an imminent one in the case of AC Milan and Bayern Munich) comes up at the moment, the name of Arsène Wenger is linked with it. It's great PR for the ex-Arsenal boss on one level, because it keeps his name in the public eye, and, in some mischievous quarters, the narrative is that he is turning down these opportunities, making him seem even more attractive to potential suitors.
In fairness to the man himself, he has quashed stories of any contact when asked, and the reality is that, in truth, there would have to be a unique set of circumstances for Wenger to get a job at one of the top clubs. I had a discussion last night on this subject, and it was put to me that a caretaker role at Bayern Munich could not be ruled out. The idea was that the Bavarian club have effectively written off this season already, at least in terms of retaining the Bundesliga, even if bookies still have them as marginal favourites over the unbeaten Borussia Dortmund. In Germany, the general opinion is different. Dortmund have a much better side this season, with the majority of Bayern's main stars having passed their peak. The Munich club will go again next summer, by investing in new players, getting some loanees (such as Kingsley Coman) back and recruiting a fresh first team coach. Quite when the present incumbent Nico Kovac is given his cards is subject to conjecture, although it does look like a matter of when rather than if.
Intriguingly, assuming it is before the knockout rounds of the Champions League kick in, a few months at Bayern would actually offer Wenger the chance to finally win the European Cup after so many attempts with Arsenal, if he can negotiate the club to the final in Madrid.
However, he won't get that chance. The perception of Wenger at the top European clubs is not that of a man who still knows how to win the big trophies. It became a standing joke in those circles that Arsenal became content just to qualify for the Champions League rather than change something at the club to actually try and win the Premier League and make a better fist of things in Europe. So if Bayern have ambitions to salvage a disappointing domestic season by triumphing in Europe for the first time since 2013, they are not going to give the job to the man from Alsace.
Arsene has stated that he will start work again in the New Year. He might, but it's difficult to imagine it will be at one of the big clubs in Europe. Not only would they have to want him, he'd want the kind of control he had at Arsenal. The reality is that he'd have to move down the food chain quite a bit to find a club that would allow him that kind of power in 2019.