Online Exclusive
Bournemouth Starts A Run Of Tough Fixtures for Arsenal
Preview of this afternoon's game at the Vitality Stadium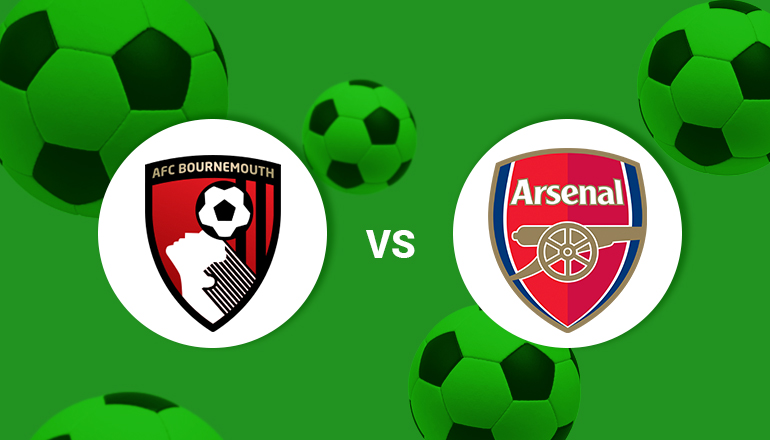 The usual five talking points ahead of today's Premier League match away to Bournemouth…
A run that needs to reverse
In the Premier League, Arsenal are enjoying a ten match unbeaten run. Then again, they are also on a sequence of three matches without a win. Take you pick. A draw is two thirds of a defeat, in terms of points dropped. The reality is that the goals have not been going in as much as they were previously, failing to compensate for the defensive weaknesses of the team. You could generally rely on at least two goals from the Gunners until they the visit of Liverpool. One there saved a point, and the same story repeated itself a week later against Wolves. Punters could normally have made profit backing over 2.5 goals per game for Arsenal's matches prior to the recent goal drought. The good news is that today's opposition are ideal for a change in fortunes in the scoring department
It's like watching Brazil Arsenal
Bournemouth have actually conceded one more goal than their visitors this season, 16 in 12 matches. There have been times whe their manager Eddie Howe has been compared to Arsene Wenger in his preference for an attacking game, with the downside of a defence that, at times, can be a long way short of water tight. In that sense Bournemouth have often been viewed as the perfect opposition for Arsenal, in that they will try to take the Gunners on at their own game, and in theory fall short because they have supposedly lesser players. It doesn't always work out that way though…
It's grim down south?
Arsenal's last two visits to Bouremouth only garnered a single point. Who can forget a bleak mid-winter evening game in early January 2017, when Wenger's team fashioned to go 3-0 down, before rallying to salvage a point with three goals of their own. That the injury time equaliser was celebrated wildly rather than just acknowledged so the team could get the game re-started and try and win all three points led to frustration from Alexis Sanchez, with him throwing his gloves to the ground at the final whistle and storming off. Just over a year later, things were even worse. By this time, Sanchez, although still on Arsenal's books, had played his last game as a Gunner, so did not travel with the squad. They went one up thanks to Hector Bellerin, but then, as the manager put it, "We were 1-0 up and suddenly we lost two goals and we don't know where they came from". It marked a fifth match without a win in all competitions, and the slide, certainly in the Premier League, was to continue, without an away point being secured until the very last match of the season, against Huddersfield.
Injury woes?
Arsenal's problems at left back remain the same, with both Monreal and Kolasinac still out. As Stephan Lichtsteiner is also on the treatment table, one imagines either Ainsley Maitland-Niles or Granit Xhaka will fill in there. Up front, there were doubts over both Aubameyang and Lacazette, and with Danny Welbeck completely out of the equation for several months, there were fears that, in terms of an orthodox centre forward the well was close to running dry. However, Unai Emery has stated that both his main forwards are fit to play, so the only real area of weakness, at least in terms of options from the existing squad, is at left back.
Keeping up with the pack
Yesterday saw both Chelsea and Manchester United drop points – the latter unexpectedly given they were at home to Palace. Chelsea were beaten by Spurs at Wembley. It's good news in that United seem to be drifting out of contention for a top four place, although one imagines that this situation will not be tolerated for too much longer at Old Trafford, given the fractious relationship between Jose Mourinho and his squad. Spurs' victory though, puts real pressure on Arsenal to start getting wins again, not least with next weekend seeing a north London derby. Before playing Bournemouth, the Gunners are six points behind their neighbours, and four points behind Chelsea in fourth place. However, if the winless sequence continues for the next three matches (Man Utd away is after Spurs), Arsenal could find themselves in seventh place behind Everton on December 6th. It's early in the season to say that Bournemouth is a must win game, but it is unquestionably significant. Unai Emery's side need a turning point, and failing to win this afternoon will not help the confidence of the team going into two huge matches (to say nothing of a visit to far flung Ukraine on the Thursday before the NLD).
Conclusion
Bournemouth's eighth place position in the table demonstrates their progress since their arrival in the top flight three seasons ago. It's a credit to Eddie Howe that they are no longer seen as a soft touch, especially at home. However, the top sides do get wins there, and if Arsenal are going to rejoin that group, them must do the same. Needs must. I think the players will know they have to win this game to get the season back on track after a disappointing run, and do what is required. My prediction is a 2-1 away win for the Gunners, with fingers crossed…
If you fancy a flutter…
The Gooner has teamed up with Fansbet.com this season, so if you do have a punt on the football, and select The Gooner Fanzine as your 'branch' when signing up as an Arsenal fan, 50% of any profits Fansbet make from your bets go towards maintaining the fanzine. If you fancy a bet, why not do it with Fansbet and help support The Gooner. But remember, when the fun stops, stop. Please gamble responsibly.
NEW! Subscribe to the Gooner news list to stay up-to-date with all the latest breaking Arsenal news.
Please note that we will not share your email address with any 3rd parties.
---