Editorial
Please, Please, Please, Let Me Get What I Want
Online Editorial: Decent first leg result v Napoli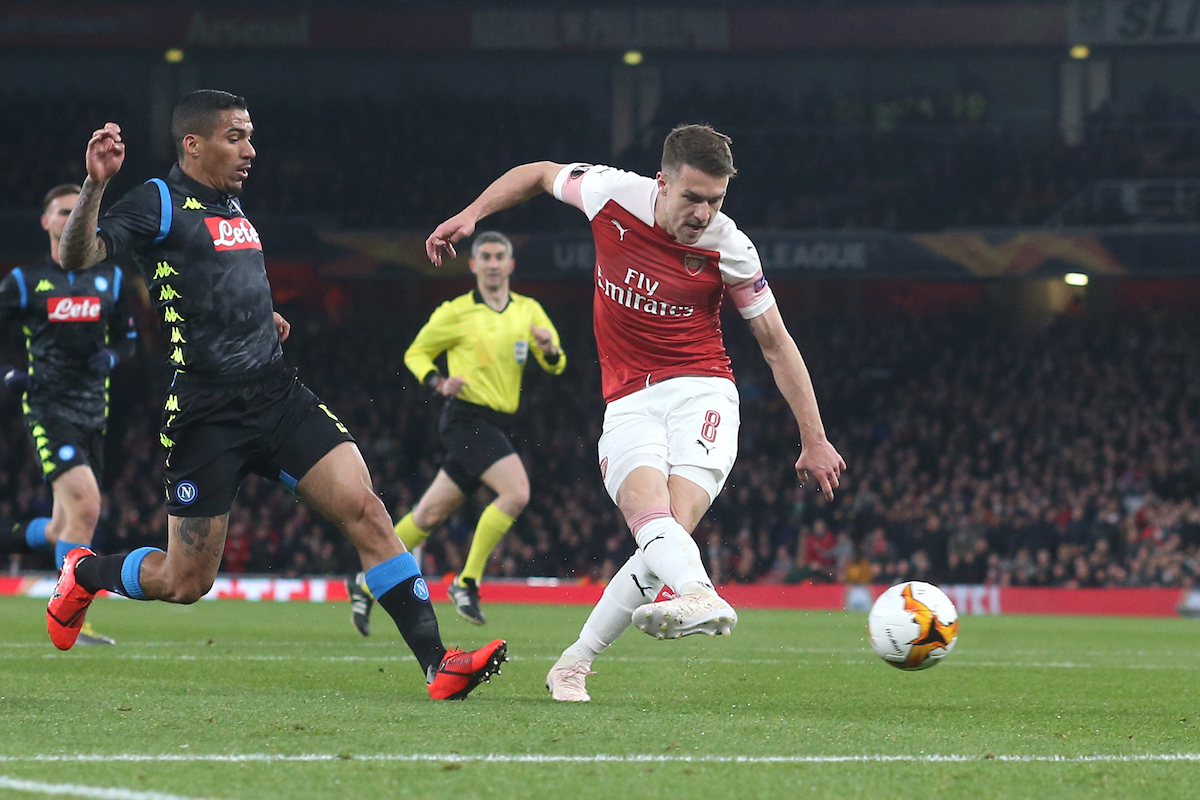 Ed's note – My thanks to David Oudot for covering me for the piece on last night's game. Get used to these guest editorials, as I won't be back in the UK until the day before Wolves away and am far from guaranteed to catch the matches live where I will be.
If I offered you a 2-0 win going into this game, you would've taken it, right? It says a lot about how well the side played that some of us are disappointed that our inevitably difficult trip to Naples next week is not more comfortably cushioned with a three or four goal lead. But credit where it's due - after a rollercoaster-esque up and down start to 2019, the boys done good tonight. Whilst many of us are still scrutinising Unai Emery to pieces and wondering if Ivan Gazidis' last decision for Arsenal was the right one, nobody can question a solid, powerful, clinical, and assertive 2-0 win in the first leg of our Europa League quarter-final.
In what was, essentially, the biggest game for us so far this season, Emery made that clear by picking the strongest, most experienced, and attacking team he could based on the players available to him. Both centre forwards starting with Ozil lurking stealthily behind them to create chances, and the robust pairing of Ramsey and Torreira behind them. Ah, if only we could build our team around that central midfield next season... Still I digress. Perhaps the key element of the starting XI was that for the first time in quite a while we were Mustafi-less and the back three looked far more comfortable than when he does play.
Although currently lying second in Serie A only to Allegri's behemoth Juventus side and being the first team that beat Liverpool this season, Napoli were comfortably held at arm's length by our side all night, and only created chances through those several occasions when their undoubtedly quality players outplayed ours and got through to goal, let down fortunately by some poor finishing.
In terms of outplaying, the opening goal scored by Ramsey was created by some brilliant one-touch interplay from Ozil, Lacazette, and Maitland-Niles. Although not a right-back by trade and coming off the back of a woeful performance at Goodison Park on Sunday, Ainsley pleasantly surprised us all with an assertive and solid performance throughout the course of the evening. Many expected or assumed he would be waylaid for the more experienced Lichsteiner, but further credit to Emery for maintaining trust in him, especially with him laying the ball off for Ramsey to fire the opener home.
The second followed seven minutes later with Torreira's long range effort wickedly deflected past Lazio's man of the match, Alex Meret in goal, but thereafter the team did not err as per normal, and Napoli only found their way past by simply outplaying them. Thankfully, their strikers appeared to be wearing the same boots that Aubameyang and Lacazette had on, and as per our strikers, did decent impressions of Kaba Diawara and missed open goals. Ramsey did the same towards the end of the game and missed what was an easy chance to score which could have been the killer blow that wrote the whole tie off, but with Napoli having done similar on two occasions, I think it fair to say that we let that pass. As mentioned at the start, if I offered any of you a 2-0 win before we kicked you would have snatched my arm off.
The question is how will we approach next week? With the second leg being in the fortress of Stadio San Paolo and us having another mini Cup Final at Vicarage Road on Monday night, there are potentially a million questions to that answer. One that can be answered unanimously and immediately is that (unless injury comes into play, God forbid...) we will maintain the same back 3/5 as we did last night. As Mustafi indisputably serves more harm than good, whilst he has to play against Watford in light of Sokratis' suspension, he simply cannot and will not start against Napoli. With Koscielny marshalling at the centre, even though Monreal was skinned on several occasions tonight, we defended strongly with Cech's main task all evening being to catch crosses or punch them away. The only real selection questions are as to who will make up the centre of midfield from Ramsey, Xhaka, Torreira, and Guendouzi, and whether both strikers strike or if Iwobi will and Aubameyang starts on the bench. Let's see.
The current issue of The Gooner can be bought at the remaining home and away matches this season. It can also be posted to you (£6 UK addresses, £7.50 overseas) if you wish to buy it through our online store or if you have a PayPal account you can simply send us payment direct click here for our paypal.me link (although please remember to put the name and address for sending your issue in the message, and if you forget, then email us at thegoonerfanzine@btinternet.com to let us know those details)
2019-20 season subscriptions still available!
Having reached our target of 1000 paid up subscribers to continue printing in 2019-20, we are welcoming further subscriptions. For £30 (UK addresses) or £42 (overseas addresses) you receive six x 68 page issues through your letterbox over the course of next season.
There are four ways to pay –