Online Exclusive
Meaningless Match Time At Turf Moor
Preview of this afternoon's Premier League game away to Burnley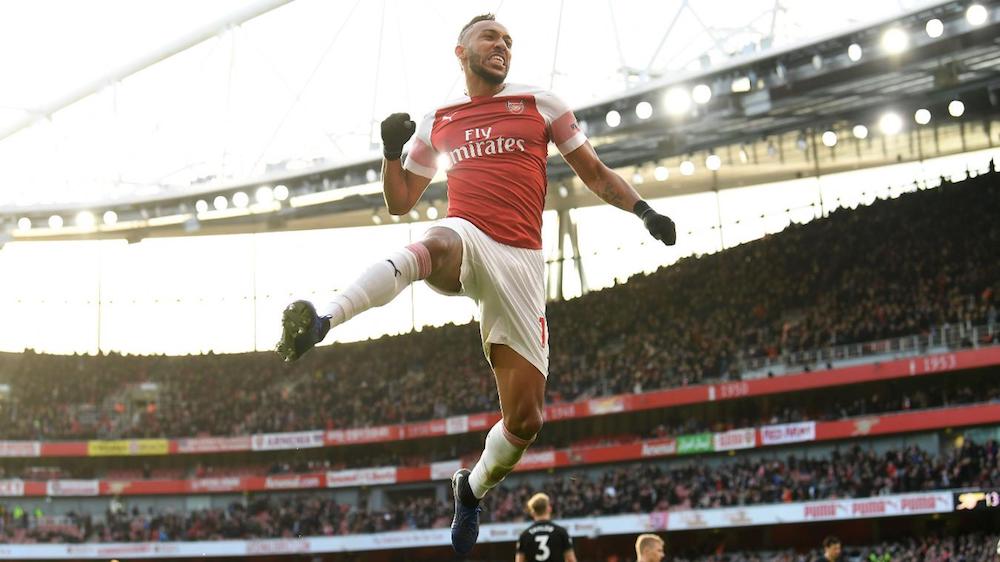 The usual five talking points ahead of the final Premier League game of the season v Burnley
Miracle Turnaround time?
Ah yes, Arsenal stuff Sean Dyche's side 6-0. A reserve Tottenham side go down by two goals to Everton and the Gunners pip their rivals to fourth spot. After the midweek Champions League results you might argue anything is possible in football at the moment. But people, this is a Sean Dyche drilled team. Even on the metaphorical beach, they aren't going to lay down and concede that many. Add to that and Unai Emery will surely rest players after Thursday night's exertions.
How many will start that began against Valencia?
Let's see how many we can draft in to the eleven that did not line-up at kick off last Thursday evening. 1 - Leno. 2 - Jenkinson. 3 – Lichtsteiner. 4 – Mustafi. 5 – Mavraponos. 6 – Elneny. 7 – Guendouzi. 8 – Iwobi. 9 – Mkhitaryan. 10 – Nketiah. I'm running out of options now. Joe Willock? Were he not injured, even Denis Suarez would have got his first start! Pierre Emerick Aubameyang might fancy his chances of a hat-trick and pipping Mo Salah to the golden boot. And of course, there are over two and half weeks before the Europa League final takes place. Emery of course, will not be resting players for that game, but more wary of them being too knackered to make a contribution after the semi-final second leg. Certainly anyone with the slightest of knocks will not be risked. I predict a strong bench, but an outing for the stiffs, some of whom we will be seeing in an Arsenal shirt for the last time.
Fifth or Sixth – does it matter?
You would imagine Manchester United would defeat Cardiff at Old Trafford. That will give them 69 points. Arsenal would need a win to finish above them. So what's the drawback of finishing sixth? There is a little more prize money for finishing higher, but more significant is next season's Europa League, in the event that Baku ends badly. If Watford win the FA Cup final, it would mean a July qualifying play-off date for the sixth placed side. Arsenal will have done their pre-season matches in the United States by then, so should be ready, but it's hardly idea. Still, will Watford beat Manchester City at Wembley? Probably not.
Form horse? More like flogging a dead one…
Arsenal matched last season's Premier League tally of 63 points with seven matches remaining. It's turned out they would have needed just 11 points from those seven games to secure a top four place. They've taken four from their last six – the away win against 10 man Watford and a draw at home to 17th placed Brighton. The Europa League results have provided real contrast to the domestic form and we can only hope that extends to the final in Baku. Now the pressure's off, we'll probably see an a scratch team deliver three points. Typical.
And what of the opposition?
Burnley secured their Premier League status with early April wins against Bournemouth and Cardiff. They followed that up with a creditable draw away to Chelsea. Their last two games against Manchester City and Everton ended in defeat, although they certainly made life difficult for Pep Guardiola's side at Turf Moor. Sean Dyche will want to see his team end on a high and play his strongest team as a consequence. Whether or not the players will feel as motivated, we will find out at 3pm.
Conclusion
In a sense, it's a game no-one really wants to play, a case of just get it out the way so that Burnley can get on with their hols, and Arsenal can focus on Baku. The main concern will be avoiding injuries for Unai Emery, so one suspects we will see a scratch eleven. There's really very little at stake, and I suspect that a good number of the tickets sold for the away section won't be used. Those who do attend though will I am sure be in a celebratory mood.
The current issue of The Gooner can be bought at the remaining matches this season. It can also be posted to you (£6 UK addresses, £7.50 overseas) if you wish to buy it through our online store or if you have a PayPal account you can simply send us payment direct click here for our paypal.me link (although please remember to put the name and address for sending your issue in the message, and if you forget, then email us at thegoonerfanzine@btinternet.com to let us know those details)
2019-20 season subscriptions still available!
Having reached our target of 1000 paid up subscribers to continue printing in 2019-20, we are welcoming further subscriptions. For £30 (UK addresses) or £42 (overseas addresses) you receive six x 68 page issues through your letterbox over the course of next season.
There are four ways to pay –
NEW! Subscribe to the Gooner news list to stay up-to-date with all the latest breaking Arsenal news.
Please note that we will not share your email address with any 3rd parties.
---