Online Exclusive
A question for all you fellow Gooners
And the reasons why your author chooses option A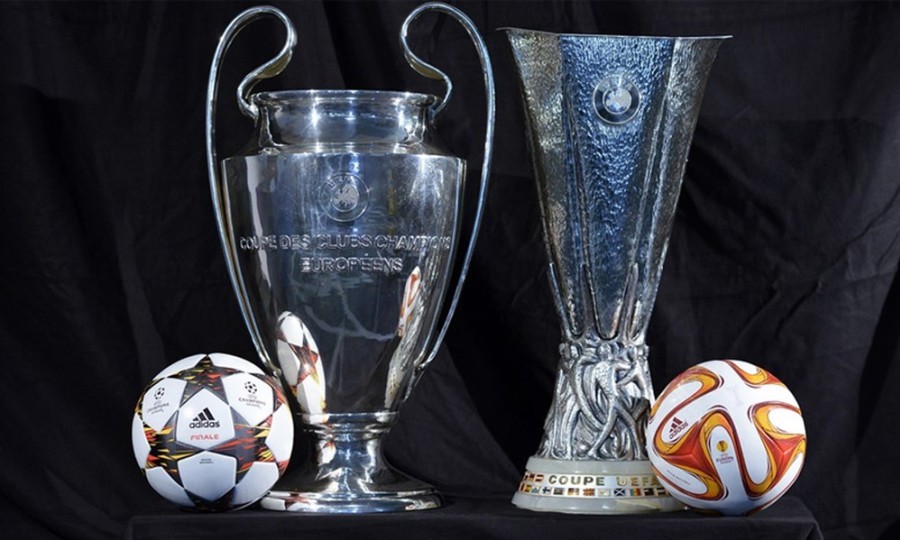 You have to choose one of the following two options:
Option A) Liverpool win the Champions League and Chelsea win the Europa League
Option B) Tottenham win the Champions League and Arsenal win the Europa League
When pondering what my own answer to the above question would be it made me realise a lot about what kind of fan I have become in recent years.
If you rewind some 15/30 years Arsenal as a club were flying high and going through a period of relative success. During this time I became an Arsenal fan. At the age of seven I attended my first game with my father at the old Highbury stadium in the spring of 1988.
I was born in an area of North London that was mainly populated with Spurs fans and they all hated Arsenal with a passion. I vividly remember being pushed around in the playground one morning after Spurs had beaten us in a rare 2-1 loss at White Hart Lane through a Paul Walsh header.
The amount of hatred aimed at Arsenal fans by many Spurs supporters and the clear jealousy held by them at our relative success was obvious for any interested onlooker. Being brought up in this environment leaves a lasting hatred in you that runs deep.
Seeing as I started to support Arsenal in 1987/88 as a seven year old I have never had to experience anything like what I have been made to experience over the last few seasons. That is Spurs being ahead of us and basically having a superior chance of winning the trophies that really matter.
Don't get me started on how this has been allowed to be the case as I can talk all day long to anyone that would listen about the clear lack of ambition that has been shown at our football club over the last 12 years or so. The facts as always are the facts and if one club consistently shows ambition in any sport and one does not then the gap will close and move in the opposite direction at some point in time. Those are the rules of life people and we as Arsenal fans have to accept this to be true.
The fact that both European finals will be all English affairs confirms if there was still any doubt that money talks loudest in football these days. The Premier League will continue to dominate European football more and more in the coming years purely because that is where the money is. What this clearly means on the domestic front is that we as a nation now have six goliaths within our own domestic league that will fight it out every year for just the four places for the subsequent season's Champions League. This of course means in simple maths that two teams out of those six won't make it each year.
This simple fact leads me to conclude that any club that fails to show real ambition will continue to be left behind by any other rival that does. Over the last 12 years as Arsenal fans we have sat aside and watched other clubs catch us up and then go by us in the pecking order as though we were not there. First off it was Chelsea, then it was Man City and in recent seasons it has been the turn of other clubs that have shown greater ambition than us - mainly being Spurs and Liverpool. This fact has led many Arsenal fans to bemoan the Europa League as a lesser light and almost a trophy to be looked down upon.
The truth is this. We as a club are far closer to the likes of Wolves and Everton than we are to the top two. In any way you choose to measure this statement it is proved to be true. When you then factor in the way we are run as a club when compared to how the likes of Wolves and Everton are run it then becomes very clear that any Arsenal fan looking up in the table rather than down is deluded.
When you look at all the facts of the last 12 years of being an Arsenal enthusiast and how it has gone from being a tier A club to a tier B club and then to a tier C club (think Pires to Nasri to Iwobi) we as a fan base are kidding ourselves not to realise the simple truth that within the next 18-24 months us qualifying for the Europa League will be hailed as a successful season. I for one would not be at all surprised if Wolves and or Everton were to finish above us as early as next season.
This isn't being negative it is just seeing reality of what has and what is happening. A consistent lack of ambition at Arsenal when combined with a consistent showing of ambition at all of our rivals in the Premier League makes this outcome inevitable.
So when I go back to my own original question of whether or not I would choose option A or B I personally conclude that I would take option A.
There are two reasons why I would take this option. The first is our own lack of ambition. Will that course change if we win the Europa league and qualify for next season's Champions League? For me the obvious answer is no. We were in that competition for the best part of two decades solid and what ambition did we show? Next to none in my opinion. Every year we celebrated getting back in it as though it was a trophy and did we look to kick on to the next level? No we did not, so it was pointless getting so caught up in the annual fourth place race as it didn't make us any better the next season.
Stan will not all of a sudden become ambitious if we qualify this season. It won't happen. The simple truth is the only chance we have of seeing genuine ambition again at our club is if Stan was to sell to somebody who could show that ambition. What makes Stan likely to sell out? One thing could do it and that is year after year of annual financial losses. A reported annual loss of around £70m is about to be posted in the latest tax year. If that keeps happening due to a lack of Champions League money coming in, might that be the catalyst for a sell-off in the coming years? One thing's for sure - if Stan makes money on an annual basis at Arsenal he would never have any reason to sell out.
The second reason for me choosing option A over option B is this. I f***ing hate Tottenham. Even though I am now 38 and have not lived in North London for many years that seven year old who got pushed about after that loss at WHL is still in there. The human brain has a very strong memory bank. I therefore cannot commit myself to any scenario that involves Spurs winning that trophy.
The current issue of The Gooner will be on sale from the ever reliable Alex in Baku at the Europa League Final. It can also be posted to you (£6 UK addresses, £7.50 overseas) if you wish to buy it through our online store or if you have a PayPal account you can simply send us payment direct click here for our paypal.me link (although please remember to put the name and address for sending your issue in the message, and if you forget, then email us at thegoonerfanzine@btinternet.com to let us know those details)
2019-20 season subscriptions still available!
Having reached our target of 1000 paid up subscribers to continue printing in 2019-20, we are welcoming further subscriptions. For £30 (UK addresses) or £42 (overseas addresses) you receive six x 68 page issues through your letterbox over the course of next season.
There are four ways to pay –
NEW! Subscribe to the Gooner news list to stay up-to-date with all the latest breaking Arsenal news.
Please note that we will not share your email address with any 3rd parties.
---