Online Exclusive
Tarnished Arsenal Careers
The manner of departure determines the status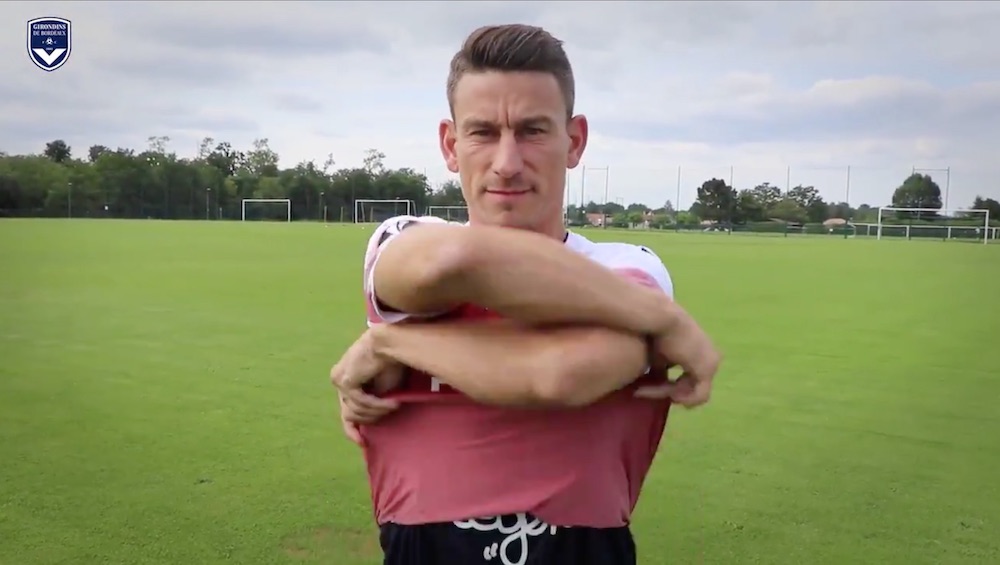 So, Laurent Koscielny has got his way and moved back to France. Bordeaux will pay up to £4.6million for the centre-back (presumably dependent on appearances), who had a year left on his contract. Koscielny made a statement after the move which didn't really give too much away about the reasons why he felt the need to go on strike other than that, "As you know I engaged with Bordeaux. After nine years spent at Arsenal, I took the decision to leave. My decision to leave has been discussed for months with my club, my teammates, my coach, and it has been a well thought decision."
Well, just hold on a minute here. Who decides when a player under contract departs? Surely the club. Presumably Unai Emery felt that a final season with Koscielny in his squad would be more use than the transfer fee Arsenal could secure for him. Now, they have something around £10m extra to contribute towards the fee and wages of a replacement (which at the time of writing could well turn out to be David Luiz, who in turn seems to have downed tools at Chelsea!)
Koscielny effectively forced his way out. Having won two FA Cups with the club (he was injured in 2017) and scored some crucial goals (such as the last day of the season winner at Newcastle in May 2013 which ensured Arsenal, rather than Spurs would qualify for the Champions League), he would have been more fondly remembered had he not departed in the manner he did. This in spite of that first season howler that gifted Birmingham City the League Cup. In spite of a statement that said, 'I have spent wonderful years with this club, nine years during which I learned, evolved, grew up. This experience made me the player I am today,' the video of him taking off his Arsenal shirt to reveal a Bordeaux one was not the smartest of gestures on the former captain's part. It suggests his respect for his former club is not so wonderful
With hindsight, Koscielny was a decent enough defender, but not really top grade, in spite of his international career with France. He sometimes struggled with the physical side of the Premier League, outmuscled a little too often, especially in his earlier Arsenal years. I seem to recall he had a propensity for scoring own goals too, but that might be my memory playing tricks. Ultimately, he symbolised the level that Arsenal were at after 2008, when Wenger's teams stopped credibly challenging Manchester United and Chelsea, and then later Manchester City. The decline has now led them to be on a par financially with Spurs and Liverpool, who are in the process of overtaking Arsenal. It was enlightening to hear the club's Chief Executive Vinai Venkatesham state at the recent supporters' Q&A event that he didn't anticipate Arsenal challenging for the title next season, and if you are looking at football betting tips, I doubt you'd find anyone disagreeing with him. This is a consequence of Wenger's ability to recruit World Class quality going south. As long as the players he did secure or develop were good enough to retain participation in the Champions League, the board left him alone, even though the evident drift in standards was clear to see. Theo Walcott never became the player he was supposed to and spent a decade at the club before being sold on, when it was evident much earlier there were only going to be limited returns from .
Still, at least Theo left on good terms. He didn't want to go, but even Wenger realised the money the club could get for him would be better utilised on an alternative. Let's look back a bit though. Liam Brady wanted to move, and Arsenal agreed to sell him to Juventus. A year later Frank Stapleton also wanted out – this time though, because the buying club was Manchester United, Stapleton became a figure of hate. What, fundamentally though, was the difference between the departures of Brady and Stapleton? The club could have refused to sell him to United. It's interesting to note that after his first three years in Manchester, the goals dried up for Stapleton, with him being sold eventually by Alex Ferguson at the end of his first season at Old Trafford. Ironically, he joined Johan Cruyff's Ajax, although it was only a matter of time before he was replaced by a young prospect by the name of Dennis Bergkamp. Stapleton scored a single goal in his time in Amsterdam, against Dundalk in the Cup Winners' Cup.
Cesc Fabregas left under a bit of a cloud for insisting on a move to Barcelona, although ill-feeling for the player only really manifested itself when he returned to the Premier League at Chelsea, in spite of Arsenal having a buy-back option. Ashley Cole took a more direct route, and became a far more loathed figure, in spite of helping the club to four trophies before being sold. Robin van Persie followed the Stapleton route, but worse, became a key figure in United winning the title, and made pronouncements about dreaming of playing for the club as a boy.
Football professionals, eh? It doesn't have to end in tears, and at the end of the day, how much do players genuinely care about how they are remembered? They make enough money in their playing days for it not to matter too much. It's difficult to imagine Koscielny will ever return to the Emirates as a player, but you do wonder if he will in the future ever return as a welcome guest. You'd think any former club captain would be able to visit, but Kos has somewhat soiled his patch. In a way, fans' feelings for footballers are like romantic relationships. Things can be very positive when things are going well, but circumstances change, and at the end, there is acrimony. Shame, but we've got used to it now.
It seems likely that Granit Xhaka will get the nod as the new club captain. I wonder how that one will end…