Online Exclusive
There's hope in the air at last
Thoughts on Arsenal's transfer window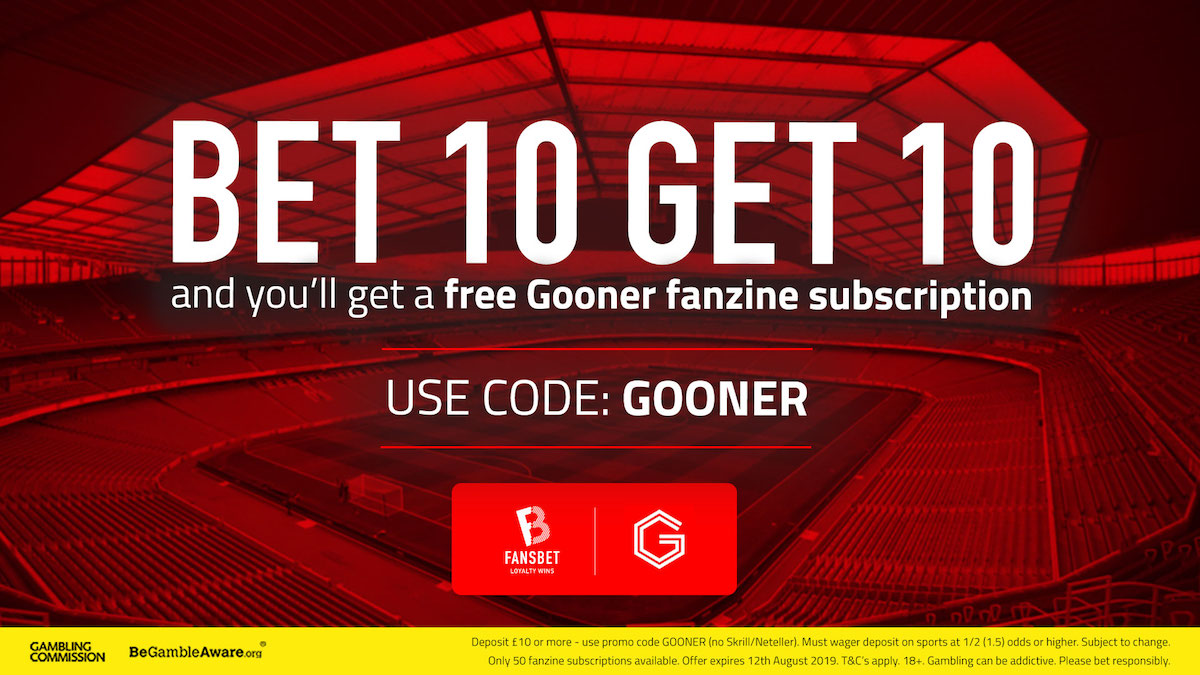 What an unusual feeling: Arsenal fans smiling at the end of a transfer window. When was the last time we did that?
Deadline day typified the last month – a rollercoaster ride as the club pushed the Tierney and Luiz deals over the line. But Raul did it.
No-one could have expected this at the start of July. There Arsenal were, with a heap of deficiencies and a puny budget of £45million. Instead Raul wheeled and dealed like a man inspired. Is it too optimistic to say we can see a 'new' Arsenal taking shape, with a younger, more energetic squad?
Unlike Wenger and Gazidis, the club went into this window with a plan, to sign young talent to develop. OK, David Luiz is a stopgap exception. But Kieran Tierney, William Saliba, Nicolas Pepe and Gabriel Martinelli could be Arsenal stalwarts for years to come.
The club has addressed pressing issues, strengthening at left back for now and centre back for the future, finding, in Dani Ceballos, a replacement for Aaron Ramsey while the likes of Joe Willock develop; and adding a talented winger in Pepe.
Ideally, it would have been great to add another young centre half like Dayot Upamecano. A short-term pairing of Sokratis and Luiz isn't ideal. But Rob Holding should be back next month. Saliba will join next season. And you have to assume Arsenal will go back for Upamecano next summer, when he'll be starting the final year of his contract at Leipzig.
Raul and Edu seem to be taking a more ruthless approach to pruning the squad too. Everton's offer for Alex Iwobi was too good to refuse, especially when it came to balancing the books. Shame that Laurent Koscielny shredded a lot of goodwill by the circumstances of his move to Bordeaux, but the club found an alternative. Fringe players like Carl Jenkinson and Krystian Bielik have been moved on too, and for fees.
Now, if we could just shift Shkodran Mustafi, Mikki and Mohamed El-Neny before the European transfer window closes…
Arsenal's rebuild is in the early stages of an ongoing process. It took Liverpool four years of improving transfer windows to reach where they are now. Arsenal have a long way to go yet. But after this window, there's hope in the air at last. This squad looks strong enough to nail down third or fourth place. Let's hope that's realistic. Now it's: over to you, Mr Emery.
__________________________________________________
Our partners Fansbet have 50 Gooner subscriptions for this season up for grabs. To enter the draw to win one, you need to open an account with Fansbet through this link, deposit £10 (and enter the code GOONER when you deposit). Your account will be immediately credited with a further £10 and you will be entered into a draw to win one of the 50 subscriptions – and you can put a bet on something using your £20. Worth a go if you have not already subscribed. First issue of the season due out next weekend for the Burnley home game.