Online Exclusive
A 50th Anniversary that will bring back a few childhood memories
Shoot! Magazine launched this day in 1969… and there's a new book marking the half century.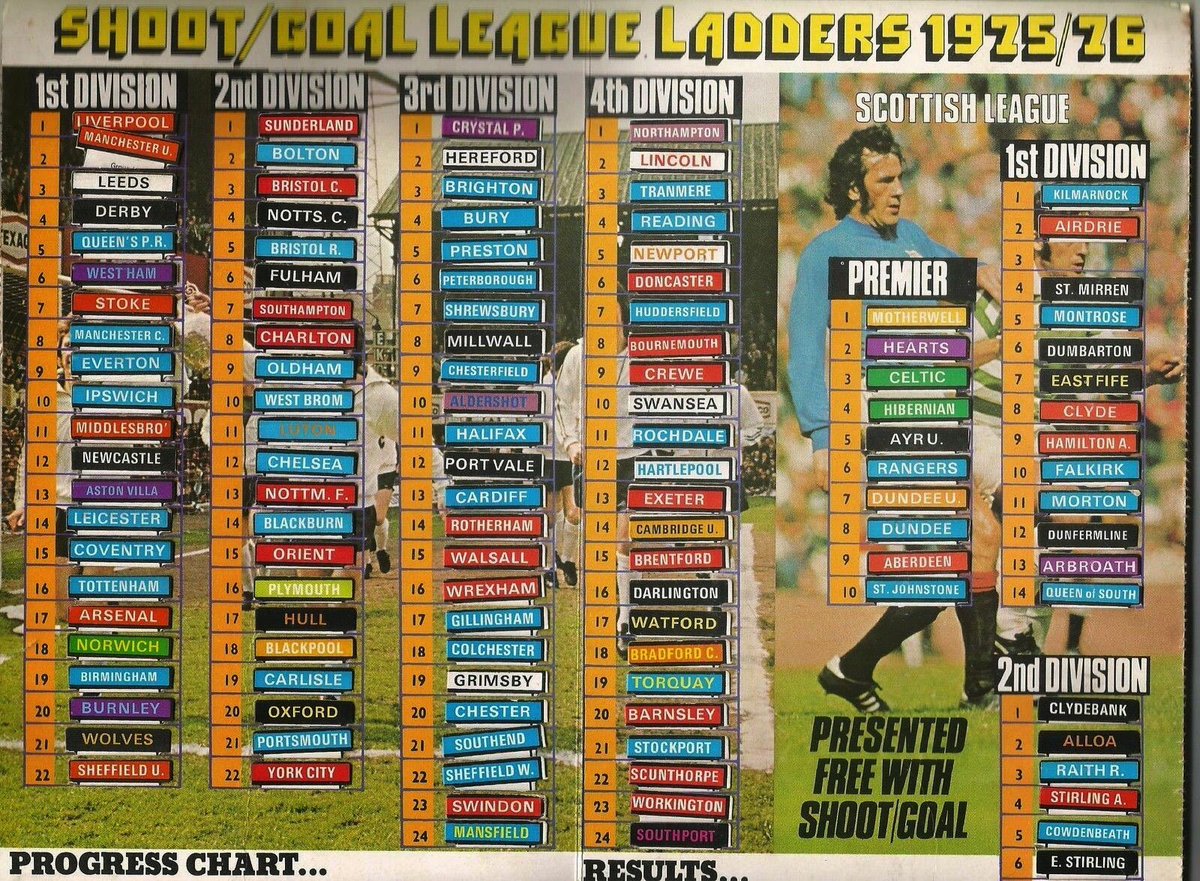 Football fans of a certain age will recall a weekly mag called 'Shoot!' It began life in August 1969 and eventually ceased publication in 2008. It's heyday was in the 1970s and 80s and a new publication from Carlton Books – '50 Years of Shoot!' features pages from the issues spanning 1969 to 1992 (the final spread covers the opening ever Premier League weekend). I think in fairness the editorial quality of the mag went downhill after that, although I stopped buying it in early 1980s when I left home and headed for university.
The book starts with an introduction and foreword before getting onto 168 reproduced pages from the magazine. And you know what, it may have been marketed at youngsters, but a lot of the writing has stood the test of time. Where to begin? Bobby Moore's column after England had been eliminated by Poland in the 1974 World Cup qualifying group? In fact there's a lot of England exits covered in the pages… Bobby Robson singing the praises of a young Tony Adams in December 1986. A photo spread on 'Superstars' featuring Mick Channon and Malcolm MacDonald (this was a BBC multi-sports challenge show for sportmen that some took very seriously – check out Kevin Keegan here).
Anyway I digress. Gary Lineker's first column for Shoot sees him describing life at Barcelona where he'd just moved in 1986, Jimmy Greaves answers readers' letters in 1983, "I Don't Run Leeds" – Billy Bremner's column after Brian Clough's sacking ("When he resigned because of differences with his Chairman, the players protested very strongly" – Yeah, right!). I could go on. "At Home With Spurs' Argentines" in 1979. Ossie Ardiles missus is a bit of a looker. "England's soccer clubs welcome the Black Explosion" in 1978 (times have certainly changed). "The Perils of Going Part-Time" by Cambridge United manager Ron Atkinson in 1977. That's enough. Ok, just one more – Bobby Moore's column on his arrest in Colombia in the build up to the Mexico 1970 World Cup.
The only glaring omission for yours truly is the column from George Best, which I think lasted maybe a couple of years in the early 1970s. Now obviously this was a time in which George was in decline, and it would be interesting to chat with the staffer who either phoned or met up with George to get the content he would later turn into the column. No matter, there is plenty to get your teeth into without hearing from Bestie.
If you were born between 1962 and 1982, and have positive memories of 'Shoot!', buy this. It's well worth the £18.99 cover price.