Editorial
This juggernaut heading the wrong way down the highway is not going to change direction easily
Online Editorial: New manager bounce not wholly convincing in draw at Norwich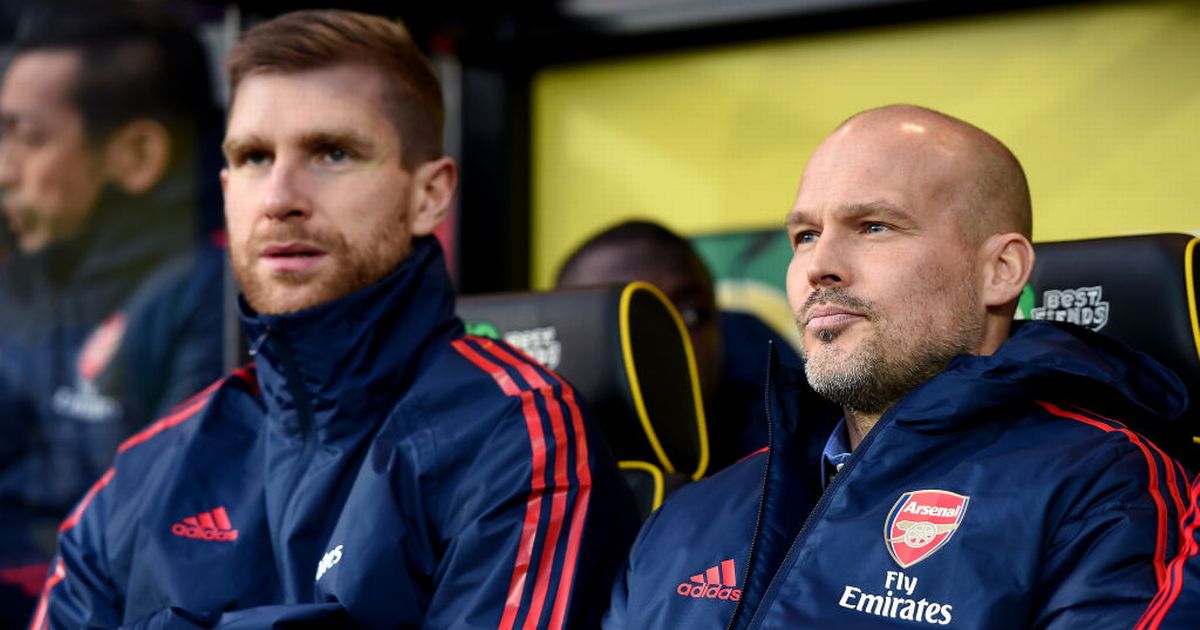 Freddie Ljungberg, in his opening match in charge of Arsenal's first team, put the cat amongst the pigeons with his selection, although injuries did limit his options. Rob Holding and Hector Bellerin were unavailable, so in choosing to play a back four, the Swede's options were limited to two from Luiz, Sokratis, Mustafi and Chambers. The continued absence of Bellerin meant Chambers remained on the right side of the backline, and Sokratis was sacrificed for Mustafi. Frankly, whoever was picked has been guilty of errors before, although the German has a longer history than others.
The formation was 4-2-1-3, and it was interesting to see Ozil as a wide attacker with Joe Willock in what we know as the 'Ozil position'. Arsenal started well, dominating possession, territory and goal attempts. There did seem more purpose about the attacks. However, after 21 minutes, Norwich scored on the break, via a deflection off Mustafi. The real culprit though was David Luiz, who did not get close enough to scorer Pukki to block his shot. As the months pass, the decision to bring in Luiz, forced by Laurent Koscielny downing tools, looks more and more like a poor one.
The question at this point was how the players would react. Fortunately, heads did not drop and they continued the pressure, leading to the twice taken penalty for handball. Aubameyang's first effort was appalling, but he redeemed himself with the re-take for encroachment. For once, VAR favoured Arsenal.
There were too many times when a player had the chance of a shot within the area, but chose to pass the ball, with a move often breaking down. Xhaka was guilty of this for one chance created by his own pressing. It's like too many of the players are almost afraid to take responsibility. But a good shot on target can often lead to a team-mate cleaning up on any parry off the keeper.
Norwich took the lead again in first half injury time, once again on the counter attack, with Chambers caught out of position. The player is a willing trier, but he's no right back. His passing into the area when he went forward was dreadful, rarely beating the first man and if it did, not reaching a team-mate. Norwich played around what was left of the defence and Cantwell finished coolly.
Still, Arsenal had a whole 45 minutes to make good after some instruction in the dressing room. Truth to tell, not too much changed, although at least an equalizer came from a corner before the hour, courtesy of Aubameyang, leaving plenty of time to score the extra goal that would give a much-needed three points.
As it was, Bernd Leno got his team out of jail more than once with some excellent last ditch saves, and was unquestionably his side's standout performer. The other player that made a big impression was Lucas Torreira in the 20 minutes he was on the pitch. He has to start the next game, ahead of any one of the three midfielders who started this one.
Freddie stayed loyal to the players he managed at under 23 level by putting Saka on ahead of Pepe. In truth, the situation at the club at present probably demands experience rather than youth, but the whole thing is a mess, a disparate bunch of players crying out for organization and drilling. Ljungberg has had one session with those he used yesterday, so it's too early to know whether he will be able to do what is required. There did seem to be more motivation in the players to win the ball back, but they gave it away too cheaply too often, something that has become all too familiar and inevitably leads to questions about the quality of the current squad. The basics of possession football should not be beyond them given what they are earning.
A point away from home is progress of sorts, given Arsenal lost their previous two Premier League matches on the road in Sheffield and Leicester, but single points are generally only good for avoiding relegation, unless you are drawing with teams that you are trying to deny points to. It should be remembered that Norwich are 19th in the division, having lost four of their six home fixtures before the visit of the Gunners. Regardless of who is picking the team, a club of Arsenal's ambition should be picking up wins against this level of opposition as a matter of course.
It's too early to say Freddie is not going to work out, but one thing is undeniable. Whether it is he or another coach that has to improve this team, there is a hell of a lot of work to do. There are too many of the squad in the midfield and defensive positions who are unlikely to improve enough, whoever is trying to get shot of bad ingrained habits (or improve a basic lack of quality), and yesterday confirmed that the club are going to have to get clever in the next two transfer windows. Given that Arsenal are struggling financially under the weight of their wage bill, this is no easy task, and may be the reason that the club end up going for an uncertain option like Mikel Arteta, on the basis that he can improve the players that he has to work with individually. Because you cannot see the likes of a proven manager really fancying working with what Arsenal have, and what Arsenal can afford.
If for no other reason than the reality this is not going to turnaround quickly, I am afraid that to me this feels like another fag end of a season already, and that's no reflection on the interim head coach.
_______________________________________________________________
Watch Arsenal's two December matches on Amazon Prime Video for free!
Amazon are streaming 20 live Premier League matches in December, including Arsenal v Brighton on December 5th and Bournemouth v Arsenal on Boxing Day. You can sign up for a free 30 day trial of Amazon's Prime service, and then decide at the end of it whether you wish to continue with it on a paid for basis (£7.99 a month).
Sign up for your free 30 day trial here
_______________________________________________________________
You can follow The Gooner on
Twitter
Facebook
Instagram
or subscribe to our
YouTube channel (where you can find the GoonerFanzineTV weekly podcast)
The November edition of the monthly (original) Gooner podcast can be listened to and downloaded here
_______________________________________________________________
Buy the new issue of The Gooner
The current issue of The Gooner can be bought from our online store on this page
Subscribe to The Gooner
If you wish to subscribe to receive every issue of The Gooner by post, UK and abroad options are on this page.
NEW! Subscribe to the Gooner news list to stay up-to-date with all the latest breaking Arsenal news.
Please note that we will not share your email address with any 3rd parties.
---