Editorial
Arteta's Men Exposed In The Air
Online Editorial – Arsenal frustrated at home by Sheffield United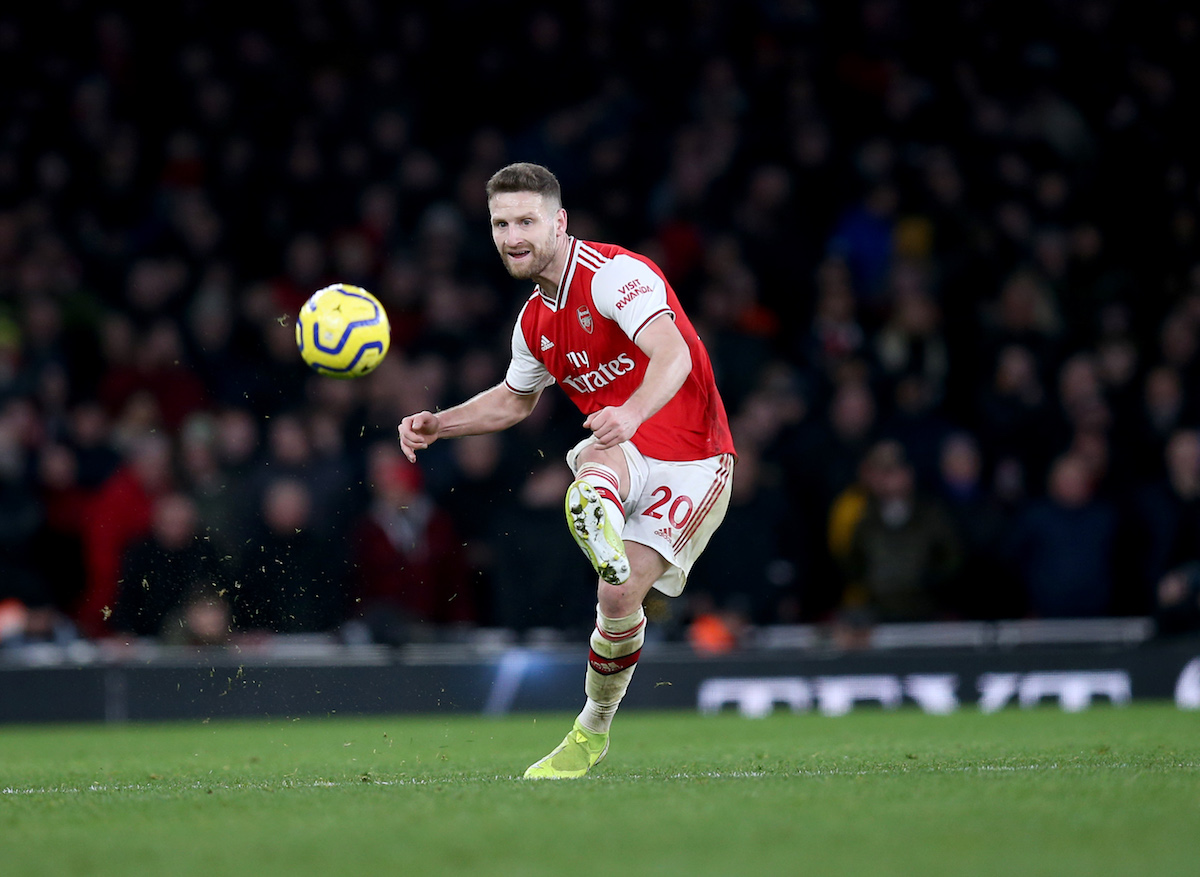 Ah, an old-fashioned 3pm Saturday kick-off. It feels like we've had a few more of those this season, in spite of the Europa League. Even so, as fans continued to take their seats with the game already ten minutes old, I joked with my neighbour that many people were as late as a Mustafi challenge. Yet, but for one poor pass in the second half, the unwanted centre back, who started the match because Sokratis was apparently ill, actually had a passable game, aside from aerial dominance, but I'll get to that later.
The defence was helped by the surprise availability of Lucas Torreira in front of them, and with Aubameyang suspended, it was no surprise to see Martinelli start in his position. The first half went ok, capped by a goal shortly before the interval by the young Brazilian, who had fluffed two earlier efforts. What we saw though was two organized teams who had the ability to largely restrict their opponents from getting clear efforts on target. On one level it was very refreshing to see an Arsenal side do this – and it was noticeable how they had been prepared for Sheffield United goal kicks to be launched to the left side of their defence with Granit Xhaka lining up between Saka and David Luiz in the backline. On another it didn't make for entertaining viewing. Right now though, the priorities have to be points, and Arteta is working hard on the defensive aspect of his team, with obvious discipline and players filling in for each other so the shape is maintained, even if Bukayo Saka is caught upfield.
The second half showed how much this is a work in progress, because the visitors almost scored twice due to their getting clear headers at Bernd Leno's goal, and when they finally scored, the assist was another header just outside the six yard box. There was another good chance from a header in the opening few minutes of the game. Chris Wilder's side played to their strengths, and ultimately Arsenal paid the price, via two dropped points. There was an argument for Pepe to win a penalty at 1-0 up, but VAR concurred with Mike Dean, and I have to say the winger played for it. Were it at for Liverpool at Anfield, it would probably have been given, but so it goes. Pepe should have tried to get through the pair of defenders and then gone down, but he was too early.
Fans were understandably disappointed with the draw. I was emailed yesterday evening by Upper Street with the following:
How many more games are we going to draw (or lose, as against Chelsea) because we can't defend to save our lives? How many points have we lost this season - and for the last God knows how many - because our defensive organisation is terrible?
How much do we need at least one defender in this window; preferably a centre back who can actually defend? No, don't answer that. Arsenal haven't done defence for 15 years.
Meanwhile, Arteta (who, like his mentor Guardiola, couldn't organise a defence to save his life) is given a free pass because he's the new manager who speaks well. So that's OK then.
It's already come back to haunt him. Because it doesn't matter if you're a supposedly brilliant coach, if you have rubbish defenders like Sokratis, Luiz,and Mustafi, you're going to pay for it.
I think it is fair to say that Guardiola relies on attack as his best form of defence, and that what his side do with the ball is the priority. Defensively, the priority seems to be the 'hunt in packs' tactic to win the ball back, but it could be harsh to say he is on a par with someone like Arsene who was genuinely not interested in the defensive side of the game, as reflected by his lack of attention to this area in many transfer markets, even when his team conceded more and more goals. What I would say about Arteta is that he has clearly defined positions for his players when his team attack and when the opposition have the ball. What he can't do – certainly in the space of a few weeks – is make his players dominant in the air. Truth to tell, that almost certainly needs addressing in the transfer market.
The other aspect with being able to dominate games and dictate play is the physical aspect. Arsenal aren't fit enough to produce the football their head coach wants for 90 minutes, so if they fail to take advantage of their dominant periods by scoring more goals, they will be vulnerable, as recent matches have shown. Sheffield United were very organised and limited the home side's chances – hence it was a pretty dull game overall. This is often the way with the Blades' matches – but it certainly works for them, and you can't argue with their position in the table. It's up to the opposition to outwit them sufficiently to really open up the game, and as I stated yesterday in the match preview, rarely are there more than two goals when they are on the road, and there are a lot of draws. So the 1-1 was no great surprise.
There's no question that Mikel Arteta will need some fresh personnel to carry through his plans, but at the moment, he has to make do with the squad he has inherited, with a number of injuries to defenders not helping him. But if people cannot see that the players are more organised, I am surprised. The problem yesterday was that too many aerial duels were either lost or simply didn't happen because players were not marked tightly enough. So United had enough opportunities to score for the law of averages to take effect. Martinelli scored a good goal, but he had two decent enough chances to have sealed the match for his team. He's young, he's getting in good positions, and he should improve. It's possible this game might have been won with Aubameyang starting, but we'll never know.
I think we're now is a situation where we are seeing incremental improvement, with the club's immediate aim to make up the gap to the top six – which is certainly achievable, so as to ensure the financial benefit of Europa League football next season. There is of course the wildcard of actually winning the latter competition, but that will most likely come down to the luck of the draw and the return to form of injured defenders currently waiting in the wings. There are flashes of excitement in games, and memories of past failings, but overall, I can see what Arteta is trying to do, and in the modern game, where let's face it, the kind of defending we used to see simply isn't legal anymore, I can see the sense in it.
There is no debate the club need to get active in the market, starting this month. And we wait to see whether it was worth securing William Saliba at the high price the club paid St Etienne for the teenager. This season has been a write-off ever since the club dallied getting shot of Unai Emery and allowed too many points to be haemorrhaged. The necessary change in head coach was made six months later than it should have been, so now Arteta has time to implement his ideas so that the bedrock exists as new faces arrive.
However, as part of this process, we will have to watch more turgid matches like this. It's a necessary evil, but there is hope of light at the end of this tunnel. Not losing on Tuesday evening at Chelsea would be progress of sorts. At the moment, the team are trying to master the art of not losing matches. And but for the individual errors in the recent home match against Frank Lampard's side, they are delivering on that front. No doubt patience is required though. Jurgen Klopp didn't win a trophy with Liverpool until his fourth season at the club. Look at them now. Granted, they have a more supportive owner, but the one thing you'd have to say about Kroneke is that he's not going to sack anyone lightly, so Arteta will at least be given time.
_______________________________________________________________
The campaign to save The Gooner for the 2020/21 season has now been launched. If you wish to see the fanzine continue printing after the end of the current season, details of how to subscribe can be found here. We need to secure 1,000 subscribers by the end of March 29th to continue.

The current issue of The Gooner (281), including a free 2020 'History of the Arsenal Crest' calendar is on sale now. You can order your copy here (for UK orders) or if you are abroad, order here.
_______________________________________________________________
You can follow The Gooner on
Twitter
Facebook
Instagram
or subscribe to our
YouTube channel (where you can find the GoonerFanzineTV weekly podcast)
The January edition of the monthly (original) Gooner podcast can be listened to and downloaded here