Online Exclusive
Arsenal habitually beat Burnley and need to do so today
Preview of this afternoon's game at Turf Moor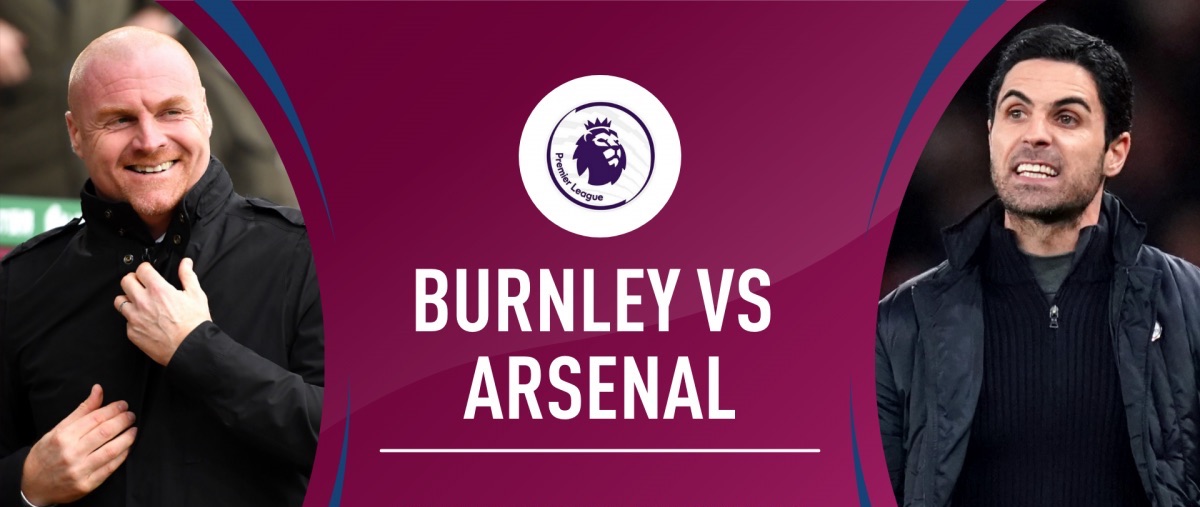 The usual five talking points ahead of today's Premier League fixture away to Burnley
Burnley bullies?
The subject of Arsenal being out-toughed by Sean Dyche's team was raised at Arteta's pre-match press conference. However, it's a bit of a myth by and large. Since the start of 2008, the clubs have met 15 times, four of those in domestic cups. Burnley have one win and one draw from those matches – both at Turf Moor. The win came in the League Cup in December 2008, and the draw was in the League a year later. Since then, 11 games have been played, four of them at Burnley, and the Gunners have triumphed every time. Added to which, the conviction demonstrated in the ten men comeback v Chelsea will hopefully have put paid to the idea that Arteta's Arsenal don't like it up 'em. And the bookies agree. If you look at Arsenal's odds for next game, the Gunners are around evens, with Dyche's team just under 3 to 1.
Suspensions Over
Mikel Arteta will be relieved to see the return of Pierre-Emerick Aubameyang and David Luiz after their respective suspensions. Of course, Luiz only missed the FA Cup match at Bournemouth, but captain Aubameyang missed three matches in total after his lunge at Selhurst Park. Arsenal did manage to score five times in those games, although only scoring once in the first at home to Sheffield United proved costly. There's little doubt both will return to the starting eleven, although up front that does present the head coach with a decision to make…
Four into three won't go
Gabriel Martinelli has been very impressive in the last two matches, so much so that the only possible reason to rest him would be his relative youth. No-one wants to see another Arsenal youngster overplayed leading to injury. Having said that, the players enjoy two weeks without a game after today, and if Arteta wants to win, he has to play the players that are going to score goals. That would leave a straight choice between Lacazette and Pepe as to who sits this one out. Who'd be a football manager?
Who plays in the hole?
One imagines Lucas Torreira will return to partner Grant Xhaka in central midfield, although whether Mesut Ozil plays in front of them will be interesting to see, specifically because of the impressive display by Joe Willock at Bournemouth. Additionally, Arteta has resisted attempts by Dani Ceballos to return home, presumably on the basis that the Spaniard is in his plans. Ozil has looked more engaged under Arteta, there's no doubt about that, but whether or not he has actually been more effective is a bit of a moot point. The club seem resigned to the reality that they will be paying him for the remaining 18 months of his contract, so there is an unsaid pressure to get something for their money. What this could mean is inconveniencing Ozil be making him travel north to sit of the bench rather than his sofa at home, as he was wont to do under previous managers. Another decision for Arteta.
Too early for Pablo Mari
The new defender hasn't kicked a ball in anger since the World Club Championship before Christmas, so aside from the lack of time to integrate with the team, lack of match fitness pretty much counts him out of selection tomorrow, leaving Arteta with a straight choice between Sokratis and Rob Holding as to who will partner the returning David Luiz. My money's on the Greek, as Arteta has so far been reluctant to used Holding in league games. You'd imagine though, that Mari will surely make his debut after the mid-winter break either at home to Newcastle or away at Olympiacos the following midweek.
Conclusion
Even if a top four finish is out of the question in all respects but mathematical possibility, Arsenal need to qualify for the Europa League next season, which can be worth £40 million to the club. To return to Arteta's press conference on Friday, he spoke about finances being a factor in what the club were able to do in the January window, and not being certain of European football next season has a lot to do with that, as do the staggered payments that need to be made for Nicolas Pepe and William Saliba – neither of whom were cheap, and both of whom were bought on the never never. A top six place should be enough, unless two sides outside the top six win the two domestic cups (for example Villa over Man City in the League Cup). But to get there, Arsenal need to start converting draws into wins. Since Arteta took over, he's played six league games, winning one, losing one and drawing four. Seven points from 18. It's certainly better than relegation form, but they'll need to improve to start climbing the table. Fortunately, both Manchester United and Spurs are also struggling this season, but at least Arsenal have momentum. Granted, they generally beat Burnley, and a win would send them off to Dubai in the kind of optimistic mood that probably doesn't apply at Old Trafford and the Lane. As long as they don't give away cheap goals, they should have enough to take all three points this afternoon, although I'll grant you, that's not a given.
_______________________________________________________________
The campaign to save The Gooner for the 2020/21 season has now been launched. If you wish to see the fanzine continue printing after the end of the current season, details of how to subscribe can be found here. We need to secure 1,000 subscribers by the end of March 29th to continue.

The current issue of The Gooner (281), including a free 2020 'History of the Arsenal Crest' calendar is on sale now. You can order your copy here (for UK orders) or if you are abroad, order here.
_______________________________________________________________
You can follow The Gooner on
Twitter
Facebook
Instagram
or subscribe to our
YouTube channel (where you can find the GoonerFanzineTV weekly podcast)
The January edition of the monthly (original) Gooner podcast can be listened to and downloaded here