Online Exclusive
Cardiff v Arsenal Preview
Looking ahead to this afternoon's Premier League fixture in the Welsh capital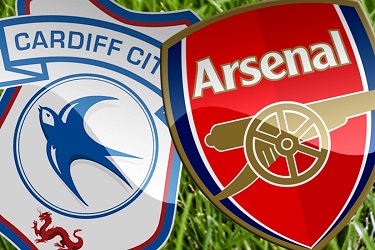 Ok, so five discussion points ahead of the early afternoon game…
Arsenal on the Road
The Gunners' woeful away record was the principle reason they failed to return to the top four last season, consequently losing Arsene Wenger his job. Unai Emery can hardly be judged on one away game at Stamford Bridge, but the visit to Cardiff is far more significant. Arsenal really cannot afford to lose this game, due to the quality of the opposition…
Cardiff can't score
Neil Warnock's team have played Huddersfield and Bournemouth away, and Newcastle at home. Their first game of the season saw Bournemouth win 2-0, although subsequently, two 0-0s at least demonstrate they can keep a clean sheet. However, that may also reflect the merits of the frontlines they were facing. The one thing Arsenal have been doing under Unai Emery is creating chances. It's difficult to imagine they will not create more chances than Cardiff.
Lucas Torreira
Although Torreira did not cover himself in glory at Stamford Bridge, this observer has been encouraged by what he has seen, especially the Uruguayan's ability to play incisive forward passes to colleagues awaiting service in the final third. Given his ability in this side of the game, and indisputable superiority he enjoys over either Xhaka or Guendouzi as a defensive midfielder, it seems a mystery as to why he has not started a match as yet. It would be interesting to see how Arsenal would perform from kick off with Torreira starting. Still, it looks like Unai Emery's priority is attacking, so we can take nothing for granted until the team-sheet comes out.
Mesut Oz-ill
It's no secret that last season, Ozil chose to phone in sick if he did not fancy a particular trip to the north. Maybe last weekend, he was genuinely ill, although it is difficult to ignore the view that once he learned he was being dropped, he decided to avoid the ignominy of being on the bench (although he did apparently attend the stadium to watch the game). There is little question that Cardiff will aim to keep Ozil quiet with some physical intimidation early in the game, so Unai Emery might be better bringing him on during the second half once, ideally, a few yellow cards have kerbed the home side's appetite for destruction. It would be a gamble for Emery to start the number 10. The team announcement at 12.30 will be interesting. Emery has not yet failed to surprise us with his starting eleven, and the biggest question tomorrow revolves around the involvement of the German playmaker.
They Don't Like It Up 'Em!
I watched a good portion of the Cardiff v Newcastle game. It's fair to say that the approach of the home side to the game was uncompromising. If Neil Warnock elected to play in that style against Newcastle, it would be a surprise if there was any respect paid to Emery's evident preference for possession football. If Mesut Ozil were going to choose a game to be ill, this would have been a much better choice that West Ham at home. The Welsh side will be putting in stiff challenges, and how successful this tactic proves will be highly dependent on how interested the referee is in seeing a game of football.
In Conclusion… The bookies favour Arsenal, no question about that. Our partners Fansbet.com are confident of an away win – the Gunners are 10/19 to take the three points. The draw is 7/2 and a home win a massive 21/4 – over 5/1. For what it's worth, I can see a repeat of the scoreline from last weekend, and another 3-1 win to Arsenal.
The Gooner has teamed up with Fansbet.com this season, so if you do have a punt on the football, and select The Gooner Fanzine as your 'branch' when signing up as an Arsenal fan, 50% of any profits Fansbet make from your bets go towards maintaining the fanzine. So if you fancy a bet, why not do it with Fansbet and help support The Gooner? But remember, when the fun stops, stop. Please gamble responsibly.