Online Exclusive
Arsenal are back... from the international break anyway
Preview of this evening's Arsenal v Leicester game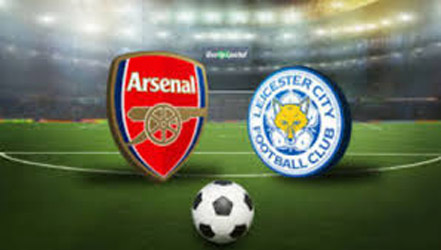 Here's your five talking points ahead of today's match against the Foxes…
Times change… and fast
Strange to think that, just over two years after winning the title, Leicester's starting eleven look so different. Jamie Vardy, Wes Morgan and Casper Schmeichel were the only regulars from the 2016 champions that are still starting matches for the team on a consistent basis… and Morgan is suspended for this evening's game. Of course, if you look at the team's midfield, Kante, Drinkwater and Mahrez have moved to bigger clubs, so little choice for Leicester there. Mind you, there have been a few changes at Arsenal too. Of the current expected starting line-up, only Bellerin, Monreal, Ozil and Ramsey were regulars for the Gunners in the season they finished ten points behind Claudio Ranieri's team. Everyone else has either moved to the club or developed through the ranks.
An unpopular Frenchman in charge
Sound familiar? Claude Puel was not greatly loved at Southampton nor is he a huge favourite at Leicester. There is a perception that his teams play in a style that is more about getting the job done than entertaining the fans. It doesn't help that, personality-wise, he doesn't come across as particularly charismatic. However, he does achieve with his teams. Leicester were in danger of the drop last season when he was brought in to replace Craig Shakespeare, and he steered them to a respectable ninth. Currently they sit in 11th with four wins and four defeats so far. In fairness, they are not pulling up many trees, and the two seasons since 2016 indicate that they are unlikely to threaten the Champions League again anytime soon. It was good while it lasted, but the reality is that Foxes fans will have to get used to mid-table obscurity for the time being, and be grateful they have enough to avoid a relegation dogfight.
Decisions, decisions
Petr Cech's still injured, so the goalkeeper selection is straightforward. One imagines no changes at full back either. But will Mustafi and Rob Holding remain in tandem? Interesting one this. On form, Holding should not make way for Sokratis. But Emery may prefer more experienced central defenders. It's a big call for the head coach. Xhaka and Torreira will surely remain in the centre, so the debate is who will start in the attacking quartet. I'd say Ozil and Lacazette are certs. So it's perm any two from Aubameyang, Mkhitaryan, Ramsey and Iwobi. One thing about Unai Emery. It's difficult to second guess him when it comes to team selections.
Torreira goes from strength to strength
There's no doubt that Arsenal's defensive stats have improved since the Uruguayan has started matches instead of entering as a substitute. It seemed a mystery to the supporters why he wasn't in from the beginning of the season, although if one accepts that the Man City and Chelsea games were unlikely to be wins even with Torreira starting, Emery got away with delaying his full debut. The bonus is his contribution to the team's attacking play, with the first instinct to look for a forward pass. Torreira embodies Emery's desire to see the ball played quickly through the channels to his front players. Fans have adapted the Vieira chant for the number 7, although there are some good alternatives here with the words to the Monkees' I'm a Believer a particular favourite at Gooner Towers.
Patience can be a virtue
It's remarkable that Arsenal have so rarely been ahead – if ever – at half time in their Premier League matches this season. And yet, they have won their last six. It seems testament to three things. 1. The fitness of the players. 2. The ability of Unai Emery to assess the first half and adjust tactics at the interval and 3. Effective use of the bench by the head coach. Dare I say that this kind of thing was not seen so much in recent seasons?
Conclusion
The Premier League is anything but predictable, but all the signs point to Arsenal continuing their winning run. I am certain Leicester will be dogged, but if the attacking abilities shown in recent games continue, it is difficult to see them holding out. Jamie Vardy is a thorn in the side though, so I can see an away goal. My prediction is a 3-1 Arsenal win.
The Gooner has teamed up with Fansbet.com this season, so if you do have a punt on the football, and select The Gooner Fanzine as your 'branch' when signing up as an Arsenal fan, 50% of any profits Fansbet make from your bets go towards maintaining the fanzine. If you fancy a bet, why not do it with Fansbet and help support The Gooner. But remember, when the fun stops, stop. Please gamble responsibly.