Online Exclusive
Gunners Need A Win To Get Back On Track
Preview of this afternoon's Wolves game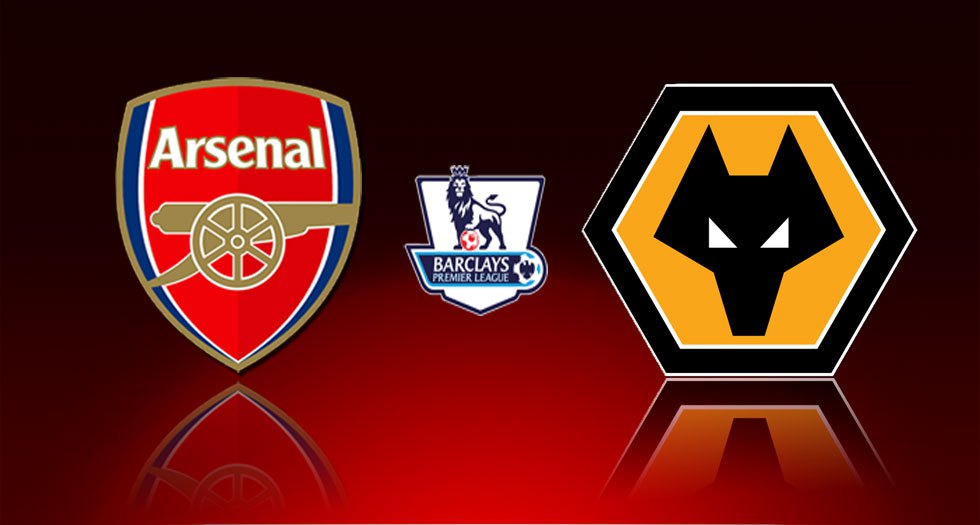 Winning Ways Need To Return
Arsenal's last four matches have seen them draw three times, the solitary win being against Blackpool in the Carabao Cup. The Europa League draw with Sporting Lisbon should have no great significance as Arsenal look likely to win their group regardless, assuming head to head matches are still determining first place should the top two sides end with equal points. However, the dropped points against Palace and Liverpool have put a slight dent into the momentum built up by the winning sequence and provided something of a reality check. We all know this is a work in progress, but for the team to push on and ensure they remain in the battle for the Champions League spots, the likes of home matches against Wolves are simply must-wins. Spurs and Manchester United seem to be developing some consistency, so Unai Emery's side must take every point they can. There is a good chance that the gap between fourth and sixth place might be very tight come the season's end
Wolves have hit a slump of their own
Wolves had a very good start to their season after gaining promotion. However, they have lost their last three, including two at home. This sometimes happens with newly promoted clubs, before they find their true level. The club have spent significantly and should have enough to avoid going straight back down. But right now, they are there for the taking. Still, it should not be taken for granted. They have achieved draws with Manchester City and Manchester United, so the idea of winning points when playing big teams is not something they will be pessimistic about. Arsenal must be switched on and focussed.
The centre backs question
Sokratis is fit again and partnered Rob Holding in the draw last Thursday evening. Shkodran Mustafi was on the bench. Has Unai Emery decided on his favoured pair of centre backs? If Sokratis and Holding are both picked today, you would have to say he is going with that pairing. I reckon the Greek will be rested though, with Mustafi coming in. Whether or not Laurent Koscielny will be risked before Christmas is one we will have to wait on, but the more options the manager has, the better. However, once injuries cease becoming a factor in the head coach's selection, it would be good to have a first choice settled pairing, with the back up options getting a run out in the cups. At least, in the full back positions, it appears as if Emery will be able to field two players in their natural positions, namely Bellerin and Kolasinac. This assumes Nacho Monreal will not be risked.
Iwobi or Mkhitaryan
One imagines that – generally – Lacazette, Aubameyang and Lacazette will form three of the four attacking players for Arsenal's Premier League matches. Which leaves us with the likes of Mkhitaryan, Iwobi and Aaron Ramsey competing for the other spot. Sadly, Danny Welbeck is completely out of that equation now, and the best that can be hoped for him is that he makes a full recovery from what looked to be a very serious injury on Thursday evening. Although Alex Iwobi has undoubtedly improved under Emery's coaching, it must be said that he looks even more effective when he enters the game as a second half substitute. With Ramsey not being part of Emery's long term plans, one suspects Mkhitaryan might start today, even though there is a perception that he and Ozil both starting make the team less effective. If that is genuinely the case it's something the head coach needs to resolve.
Not the biggest game at 4.30 today
It's a quirk of being in the Europa League that just because you play on a Sunday the weekend after a European match, it won't always be a TV game. Today, understandably, Sky have prioritised the Manchester derby, with the Liverpool and Chelsea games being on the box before. What I cannot get my head around though is why exactly the Arsenal match is not kicking off at 3pm. It's not on TV, so why hang around until 4.30 on a chilly November afternoon? It makes no sense unless it is something to do with the game also being broadcast in foreign territories. Even there though, let's get real. The only people tuning in will be fans of the two teams. Everyone else will be watching the game at Eastlands. It's a question for the next fans' forum, whenever that might be…
Conclusion
Despite Wolves' poor run of form, this game cannot be discounted as a potential banana skin. Being the final game before the final international break of 2018, the mood at the club will be helped by signing off with a win. Arsenal should win, and I predict they will. I make this a 2-1 kind of game, so that's my prediction for today.
Issue 274 of The Gooner on sale today – or order your copy online
The new issue of The Gooner is on sale today. See this tweet for the places you can buy it around the stadium. It can also be ordered online here (UK addresses) or if you are ordering abroad that's here (prices include postage)
If you fancy a flutter…
The Gooner has teamed up with Fansbet.com this season, so if you do have a punt on the football, and select The Gooner Fanzine as your 'branch' when signing up as an Arsenal fan, 50% of any profits Fansbet make from your bets go towards maintaining the fanzine. If you fancy a bet, why not do it with Fansbet and help support The Gooner. But remember, when the fun stops, stop. Please gamble responsibly.
Website Update
Last weekend, we upgraded the website to make it more mobile-phone friendly, with online traffic constantly growing on that platform. We knew there would be teething problems, and they probably aren't 100% ironed out yet, but hopefully most should be. For one, it was not possible to order on the online store for a period. That issue should now have been resolved. Apologies for any inconvenience caused.