Online Exclusive
Arsenal Head To Old Trafford With Reason For Optimism
Preview of this evening's away game against Man Utd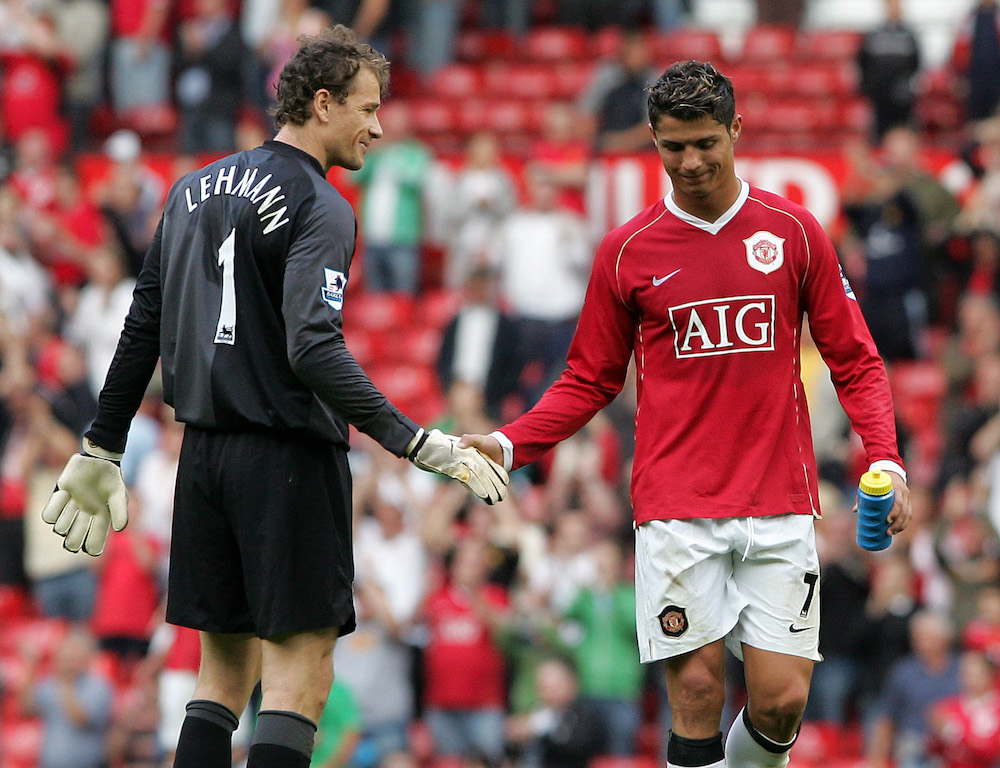 The usual five talking points ahead of today's Premier League match away at Man Utd…
Mourinho's side still favourites, although…
United may be perceived as being in a bit of a mess currently, but the bookies still have them as favourites to win this game. United's home league form so far this season has been patchy to say the least, and the one time they entertained top six rivals at Old Trafford, they lost to Spurs, 3-0. They've also had a couple of draws against Wolves and Palace, and only won their other three home games by a solitary goal. In fairness, there probably wouldn't be a better time to go there.
Some memorable victories down the years, but the trend isn't good…
There's no getting away from it, in spite of an excellent FA Cup quarter final win back in 2015, the Gunners have generally struggled at United. Their last league win there was way back in 2006. Since then, eleven matches have seen three draws and eight United victories. For a few years, this was reflection of the Gunners' decline, with Alex Ferguson adding more Premier League titles as Wenger's side dropped out of contention. However, since 2013, there hasn't been too much to divide the sides in terms of their performances in the league, with neither having come close to winning the title and both on occasion failing to make the top four. Frankly, Arsenal are due a win.
Granit Xhaka – It was only a matter of time
Xhaka picks up a lot of yellow cards and it's felt inevitable that a one match ban was only a matter of time after he received three in the opening four matches of the season. A fifth finally arrived in the North London derby, so it looks almost certain that Matteo Guendouzi will step in to partner Torreira. Xhaka, to say the least, is not universally popular with Gooners, perceived as a bad buy that has not added to the quality of the team. Many would have picked Guendouzi ahead of Xhaka to start matches anyway. Unai Emery obviously thinks differently, going on his selecting Xhaka for the Premier League matches whenever he is available. It will be interesting to see how Guendouzi plays this evening, assuming he gets the nod.
Selection questions
Aside from who will replace Xhaka, there are other questions that make the Arsenal selections so much less predictable this season. I suspect the decision over a back three or a back four will be dependent on Shkodran Mustafi being passed fit to play. Assuming he is, then the formation will be the same as the last two league outings. If so, it means that up front, it's a case of perming three from Aubameyang (probable), Lacazette (probably), Iwobi, Mkhitaryan, Ramsey and Ozil – should the latter's reputed back problem be resolved. That seems unlikely, although I've not seen reports of whether or not Ozil has actually travelled to Manchester, assuming they travelled up yesterday afternoon. It was interesting to read Emery stating Ozil had suffered from the problem since Tuesday last week, conveniently in time to avoid making the trip to Ukraine. Suspicious, moi? United away counts as both a game against top opposition and a midweek evening match oop north. It's not an environment in which the German playmaker normally excels, sad to say.
Jose's star is waning…
Mourinho and Emery have only faced each other as managers in Spain, with Emery only getting one draw in five encounters. Mitigation for that record is provided by Mourinho being the Real Madrid manager during these matches, whilst Emery was with Sevilla. But this season, it appears as if Emery is getting a lot more out of his team. The unbeaten run, now stretching to 19 matches in all competitions, will certainly help the players buy in to what the manager wants from them, in contrast to United, where the manager's madcap methods of motivating his stars is getting inconsistent returns, to say the least. It really does seem only a matter of time before Jose packs his bags, and it is probably only the hope that he can drag the team through the latter stages of the Champions League that is keeping him in the job. There's no doubt there are quality players at the club, more especially going forward, so on any given day, they simply cannot be discounted, and have shown spirit in getting a number of key late goals after some iffy displays. It really does promise to be a fascinating evening for fans of both sides and probably neutrals too.
Conclusion
It certainly is a tough one to call, but what is clear is that Arsenal travel north with more optimism than normal. It's ripe for a first away win at United since the first season at the Emirates, so I'm going to go for another nail in Mourinho's coffin and predict a 2-1 away win. Taking six points from Spurs and United sounds like the stuff of dreams, but everyone is on a high since Sunday's performance, so let's keep it going.