Online Exclusive
Arsenal Must Guard Against Complacency
Preview of this afternoon's home game against Huddersfield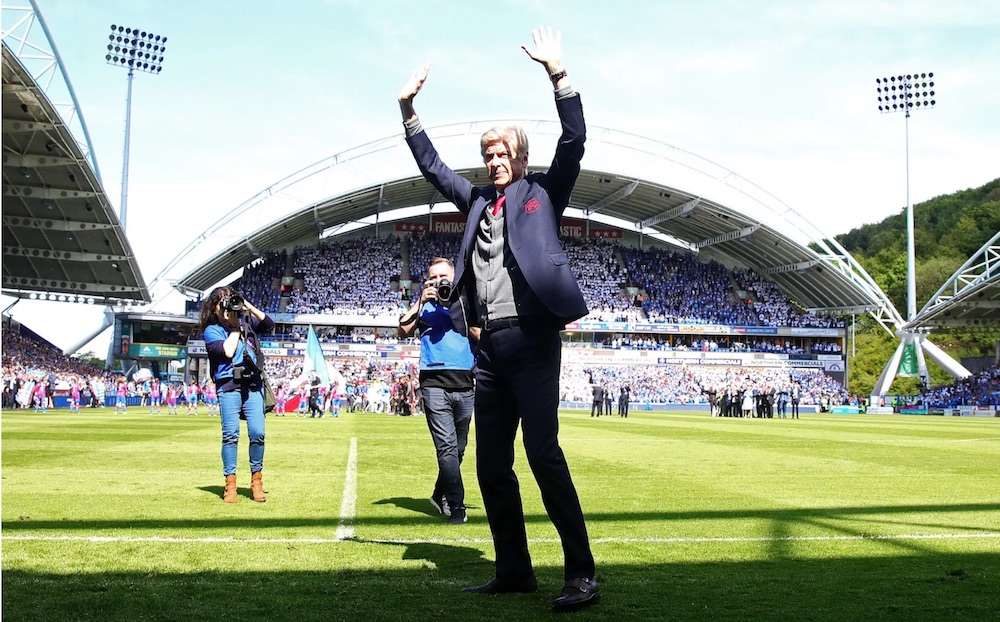 The usual five talking points ahead of today's Premier League match at home to Huddersfield…
So, a return to a back four then?
Going forward, there seems little debate that Arsenal have carried more goal threat since Unai Emery switched to a back three, with two wins and a draw at Old Trafford which really should have been a win given the chances missed at 2-2. And yet, Rob Holding's injury leaves the head coach short on options at the back. Mavrapanos is still unfit, and it would seem a big risk to throw Laurent Koscielny in after he limped off with cramp playing for the under 21s in midweek. Nacho Monreal could do a job there, but is also on the injured list. So it appears as if it is choice between retaining Stephan Lichsteiner or reverting to a 4-2-3-1 formation. Against Huddersfield at home, it would be a major disappointment not to take all three points regardless of how the team line-up.
Beware Complancency
Then again, Arsenal's players will feel they have played so well against Spurs and Manchester United (aside from some costly defensive lapses) that they might feel they can just turn up and win today. Such a lack of focus has cost the team in the past, and cheap points have been dropped. Against Wolves they were slow to get out of the blocks and in the end sacrificed two home points against a team whose form elsewhere had been on the slide. Huddersfield have had a much worse start to the season although they did conspire to win at Wolves recently. However, since then they have lost at home to Brighton and away to Bournemouth. Frankly, if the Gunners cannot win this game, they are probably going to miss out on their stated target of getting back into the top four.
The 14 man game
If there is one thing that has become obvious about Unai Emery, it's how much more proactive he is with his substitutions. To think, way back when, the idea of a substitute was that you had a spare man if any player had to come off injured. How times have changed. Arsene Wenger generally used to do substitutions for physical rather than tactical reasons, in contrast to Emery. Which brings us to Alexandre Lacazette. He was not fully fit, one assumes, to start the Spurs game, although one imagines that was not a problem by the time the team turned up at Old Trafford. Laca came off the bench, for Alex Iwobi, and certainly had an impact, putting his team ahead (even if the goal was ultimately given to Rojo). We wait to see if Emery has decided his number 9 is more effective as a supersub or starts him today. He'll be wanting to fill his boots given the struggles of the opposition.
The return of Granit Xhaka
It would be a major surprise if Xhaka does not return to the starting eleven, probably as captain. So there is a good chance Matteo Guendouzi might return to the bench, in spite of a good display in midweek. There could be room to accommodate him if Arsenal did play a back four, although this could depend on the fitness or otherwise of Aaron Ramsey. At least going forward, even with the loss of Danny Welbeck for the season and Mesut Ozil until the end of his winter break, Emery still has options. Perm three or four from Ramsey, Guendouzi, Iwobi, Mkhitaryan, Aubameyang and Lacazette.
A nice run of games?
After facing Man City and Chelsea, Arsenal had a run of eight matches against 'lesser' opposition from which they took 22 points. Having faced Spurs and Man United, after Huddersfield come Southampton, Burnley and Brighton. The Gunners really need to be looking at a 12 point haul here before travelling to Anfield between Christmas and New Year. In other competitions, it's probably going to be mainly a youth side to play Qarabag on Thursday, and who knows what kind of team Emery will field in the League Cup quarter final at home to Spurs. When will Mesut Ozil play his next game in an Arsenal shirt?
Conclusion
It would be a major shock if Arsenal do not post a win today. Their aim should be to win without needing to exert themselves too much, and on that score, an early lead would help. They should also try and break the hoodoo of the half time scoreline and be ahead for once, with the cherry on the cake being a clean sheet at the end of the second 45 minutes. Mustafi and Sokratis need to be careful of a yellow card – as one for either would see them suspended for the trip to Southampton next weekend. And after the highs of last weekend, it will be interesting to see the noise levels at the stadium. Let's hope the home support does not revert to type and lifts the team. I'll go for a 3-0 home win as my score prediction.
If you fancy a flutter…
The Gooner has teamed up with Fansbet.com this season, so if you do have a punt on the football, and select The Gooner Fanzine as your 'branch' when signing up as an Arsenal fan, 50% of any profits Fansbet make from your bets go towards maintaining the fanzine. If you fancy a bet, why not do it with Fansbet and help support The Gooner. But remember, when the fun stops, stop. Please gamble responsibly.