Online Exclusive
The Road to Redemption: Arsenal from the fall of Bertie Mee to Wembley 1979
Author introduces his new book on the Gunners in the 1970s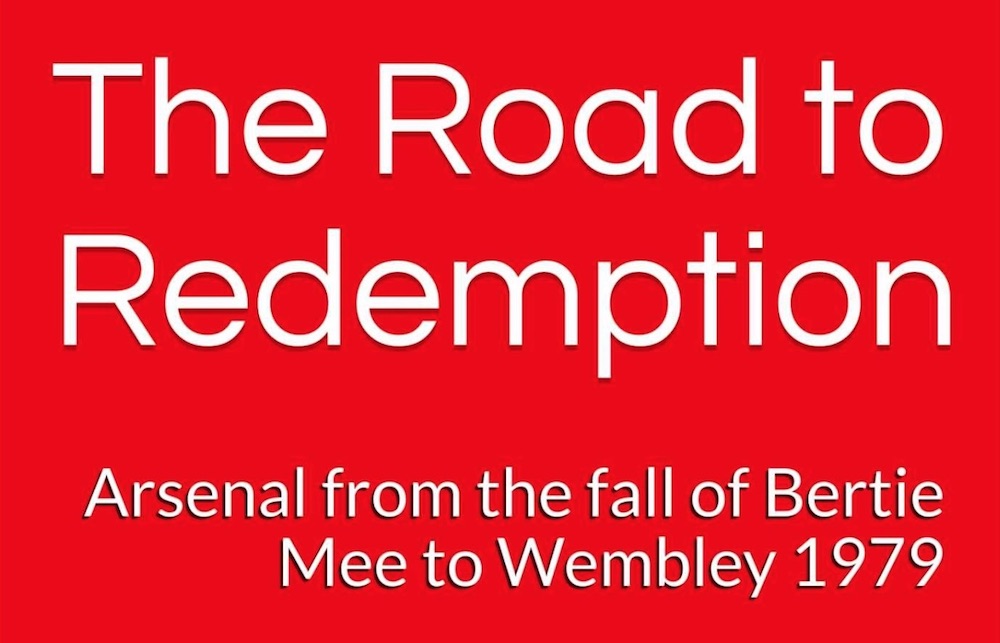 When Bertie Mee, the ultimate establishment man, was appointed manager of the Bank of England football club, he roused Arsenal from their 'long sleep' of post-war mediocrity. A key ally to Mee's administrative brilliance was the strategic and tactical sophistication and thoroughness of Don Howe, and together they returned Arsenal to the glory days of the past. The 1970 Fairs' Cup and the glorious 'double' of 1971 stand as testaments to both men, and also to Arsenal warriors such as McLintock, Wilson, Storey, Radford, and George.
Mee's appointment had been made in response to the failed experiment of Billy Wright, and had proved a great springboard to success; but then following the unmitigated disaster of Howe's clumsy departure from Highbury, the 'double' team broke up; and that familiar post-war air of frustration and under-achievement descended upon Highbury once again like a deep, silent fall of snow.
It was then that Arsenal's old Etonian chairman, Denis Hill-Wood, broke the spell of disenchantment with a gamble, appointing Arsenal's youngest ever manager: Terry Neill. Following fast upon the heels of Neill's appointment was a PR stroke of genius, the signing of the ultimate English 'galácticos': Supermac, the domestic goal-machine Malcolm Macdonald.
And then, 12 months later, almost unnoticed, came Neill's one true managerial masterstroke: the re-appointment of Don Howe as Head Coach. The Gunners quickly became the 'likely lads' of London football, a young, vibrant, exciting team which now also bore all the hallmarks of Howe's disciplined organisation and resilience.
Under the leadership of Neill and Howe they became the archetypal cup team. In 1978 Wembley beckoned and early glory but Arsenal just didn't turn up and the big day out ended not with a bang but a whimper. After the game Neill promised 'we would be back next year, and would win the cup'. 1978/79 thus became the long road to redemption which climaxed in five minutes of agony and euphoria!
This book remembers that journey to redemption, from the bleak days when Mee's empire began to decline and fall apart, to the 'Highbury Spring' of Neill, and ultimately that intense deliverance experienced on the 12th May, 1979. There were some great games, some great players, and some great goals: and ultimately some great memories of a lost football context, a lost world where football was different.
The Arsenal and their history have always absorbed my interest for it is the story of an institution, which now under Unai Emery grows and develops in new and exciting ways. This small story is part of that never-ending journey, one that has visited greatness and travels on to who knows where. We will go with it and travel together, proud of our history, excited about the future. Victoria Concordia Crescit.
David Fensome's 'The Road to Redemption: Arsenal from the fall of Bertie Mee to Wembley 1979' is now available for download to kindle on Amazon for £3.49 here.