Online Exclusive
Is Unai Up For The Cup?
Preview of today's teatime Blackpool v Arsenal FA Cup 3rd Round game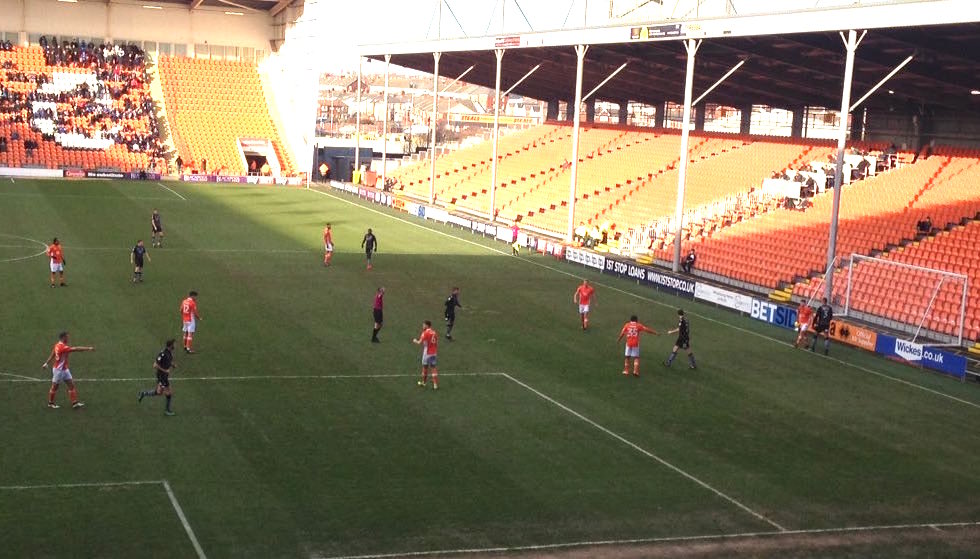 Is Unai Up for the Cup?
Arsenal don't play again until next weekend, so it will be interesting to see how much Unai Emery rotates. One would like to think the opposition should not present too many problems to the Gunners, but they proved stubborn enough at the Emirates earlier this season in the 4th Round of the Carabao Cup. My guess is that, due to injuries, we'll see Sokratis and Koscielny play, with Jenkinson getting a runout at right back and Ainsley Maitland-Niles switching to left back, although Lichtsteiner is always an option there. Midfield could see Guendouzi paired with Elneny and Aaron Ramsey in a more advanced role. If Ramsey does not play, then the smoke signals of a move away from the club will be clear enough. Mesut Ozil is still not training and I'm not certain the club are even pretending he still has a back pain injury given he trained before the Liverpool game, which signals a fallout and an intention to try and move him on. Good luck with that Mr Sanllehi. By one account I have heard from a visitor to his home, Mesut is very much enjoying the lifestyle provided by his extravagant wages. He'd suffer two and a half more years of that without too much complaint, although if that is the case, it will come down to whether he will tolerate the ignominy of training with the youths if he is to continue to collect his wages. So up front, I think we'll see any three out of Lacazette, Iwobi, Nketiah and Saka. Petr Cech is presumably the cup keeper.
Blackpool threat?
Arsenal's hosts have not been in great form of late, with one win and one draw in their last six matches in all competitions. Naturally, the players will raise their game for the tie, given the opposition, but in theory, Emery will be far more aware of their strengths and weaknesses given his first hand experience of playing them as recently as October. Sure, form can go out of the window in the cup, but even so, it is difficult to envisage a home win, not least because of the lack of home support.
Bloomfield Road East Stand open shocker
Not used for many seasons, except for the press box in the middle, due to the sheer lack of attendees at Blackpool home games, the East Stand will be opened for the visit of Arsenal. This is the one visiting supporters occupied back in 2011. The stand sees life again due to the sheer number of tickets Gooners are taking. Normally, away supporters are so few in number they are housed in the north stand, and there will also be some Arsenal fans there behind the goal. The Blackpool fans that stay away on principle (see below) will remain consistent, but there will definitely be more bodies in the home section than normal, that's a no brainer. Having said that, the game has still not sold out to home fans. That's unusual when Arsenal are the visitors to a lower league team in the FA Cup, but it just demonstrates how far things have fallen at a once proud club.
Ah yes, The Oyston Family
A large number of Blackpool fans now boycott their home matches, for the simple reason they do not want to give the club any money (named the 'Not a Penny More' campaign) while the much loathed Oyston Family are in charge. Their belief is that the Oystons would be happy to see Blackpool FC go under so that they can cash in on the value of the land at the club's Bloomfield Road home, and one thing that is difficult to argue with is the lack of investment in the club since their relegation from the Premier League in 2011, which brings us to a nice point to end on…
Memories of the Farewell to Mad Jens
April 2011. Blackpool v Arsenal. The previous occasion the Gunners played in Blackpool was first visit to Bloomfield Road for 35 years (which was for a midweek League Cup tie). The sun was shining and Arsenal were in the midst of a pretty appalling run which had seen them drop out of contention for the title. Still, Gooners were at the seaside, and it got even better when second choice keeper Manuel Almunia declared he was not fit to play during the warm up, (Wojciech Szczesny was injured). In stepped Mad Jens Lehmann for a surprise farewell Arsenal appearance. It was an enjoyable 3-1 victory, although Jens was only spared a red card because, after bringing down a Blackpool player in the box, the ball ended up in the net before the referee blew his whistle. Great use of the advantage rule there, ref, saving what would have been an ignominious sending off for the Invincibles shotstopper. At the end of the game Jens came over to thank the fans in a moment that can only be described as a football love-in. Maybe Bernd Leno needs to add a bit of lunacy to his game?
Conclusion
It wouldn't be an Arsenal game without the failure to keep a clean sheet. So I'll go for a comfortable 4-1 away win and an interest in the 4th Round draw. One thing I really don't fancy is the prospect of a replay in 10 days' time. It would be on the season ticket, but how many would turn up? Mind you, how much longer will the concept of a replay even exist?
If you fancy a flutter…
The Gooner has teamed up with Fansbet.com this season, so if you do have a punt on the football, and select The Gooner Fanzine as your 'branch' when signing up as an Arsenal fan, 50% of any profits Fansbet make from your bets go towards maintaining the fanzine. If you fancy a bet, why not do it with Fansbet and help support The Gooner. But remember, when the fun stops, stop. Please gamble responsibly.