Online Exclusive
Three Suggestions For Unai Emery's Centre Back Shopping List
Blog: Arsenal must forget the bargain basement to cease the concession of goals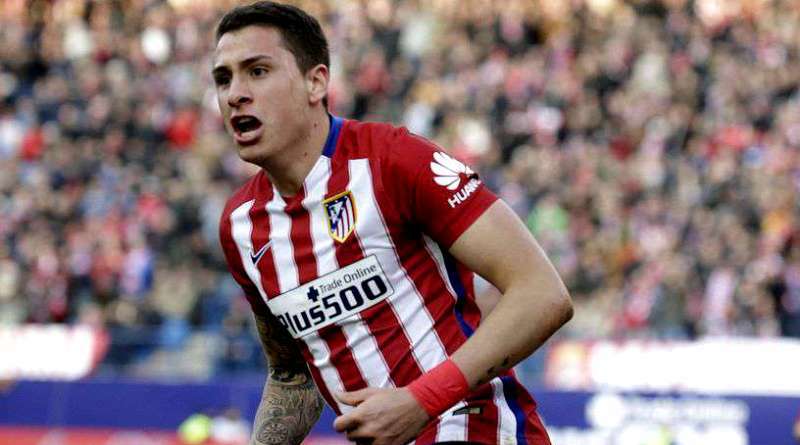 What a roller coaster schedule over the festive period. From losing our 22 game winning streak, the stumble at Brighton followed by a thrashing by Liverpool, the bookies favourites for the Premier League Title in 2019, one could be forgiven for thinking that the party was over. Unai Emery appears to have what it takes to get the team refocused despite squad rotations and absent key players with the victory over Fulham. In the past Arsenal fortunes in the league have depended upon a number of factors which have combined to assure us of a top four finish. Arsène Wenger's influence was considered absolutely pivotal. This season though the Wenger factor is no longer there. The difference that I can see is that despite the long queue for the treatment table for our first team squad, we appear to be succeeding with Emery's player rotation. All of this together with the captain's armband being rotated as well indicates that rather than the previously repeated mental strength, we have desire and discipline being injected by the new manager.
This of course calls into question why did we persist with Arsène Wenger for so long. It means that despite punching above our weight in the transfer market, the players' mindset was not quite as strong as Wenger would have had us believe. The fact that Aaron Ramsey is being selected and used without any sign of a contract renewal plus the splendid use of our academy prospects causes me consternation as to why as a club we couldn't have worked this out before? So what is left to be done to give this club a hope that this is not a false dawn? Our results against the top six sides will still have to improve. Liverpool, Manchester City and Chelsea and yes Manchester United now stand between us and a regular top four berth. Sorry Tottenham, you will always be sh**, no matter which manager or stadium you play in. Some things never change.
Among the solutions to making further progress is the defence. Centre backs are needed methinks. In fact not since the Invincibles of 2003/4 and then the fabulous 1998 back four of Winterburn, Bould, Adams and Dixon before them, have we have had a defence that is the envy of the Premier League. Liverpool FC spent £75 million on Virgil Van Dijk. Now as Europe's leading centre back he is clearly pivotal in the fortunes of this Liverpool side, despite the recent loss against Pep Guardiola's side at the Ethihad. Success clearly begins at the back, yet looking closely at the winning goal from Man City, could Van Dijk have made a better effort to cover the shot??? It is not only necessary to play out from the back as most top sides do nowadays, it also requires three top centre backs who can be called upon to provide the team's foundation. The players need a blend of tenacity, pace and footballing intelligence. So who do we need to improve our side?
All of the recognised top centre backs are now settled at Europe's top clubs after the World Cup summer. Which leaves Arsenal to consider over priced English talent and the second string European group of players. Youth would be helpful with regards to pace, but footballing intelligence and tenacity requires experience. So which players could enhance our side? You must have your favourites but as highly rated centre backs go, in my opinion there are only three players worthy of the essentials that I have just outlined. First is Leicester City's Harry Maguire, fresh from his exploits in the World Cup for England and providing his recent knee injury is not a cause for concern. At 25 years old and with his recent tournament experience, he is fast becoming a well-equipped centre back. English players still however appear to carry huge premiums.
Next comes my favourite, Atletico Madrid's Jose Maria Gimenez. He would link well with his midfield countryman Lucas Torreira for one. The 23 year old carries the right blend of pace, youth and footballing intelligence, with experience that can be improved by Unai Emery's coaching. What price would he fetch? Probably in the region of €50m, his buy out clause is said to be €60m. Real Madrid were thought to be favourites to sign him prior to him extending his Atletico contract. If Stan Kroenke truly wants to make a statement then why NOT buy this player? However the view from Bard in the recent article "Are Arsenal playing cute by pleading poverty?" suggests my wishes will not be granted anytime soon.
Benjamin Pavard is the final contender for our club. A utility defender who can play at right back and currently plays for VfB Stuttgart in the first division of the Bundesliga. At 22 years old he is the youngest prospect and made a great impression for the French national side in the shadow of Raphael Varane. What Pavard lacks in height, he more than makes up for with electrifying pace and good heading ability. So it is vital that the new management team at The Arsenal support Unai Emery during the next two transfer windows, and hopefully we will then be able to launch a credible assault on England's and Europe's top prizes, the Premier League and Champions League titles.