Online Exclusive
Arsenal and a history of mismanagement
As the club is set to lose another star player, who is to blame?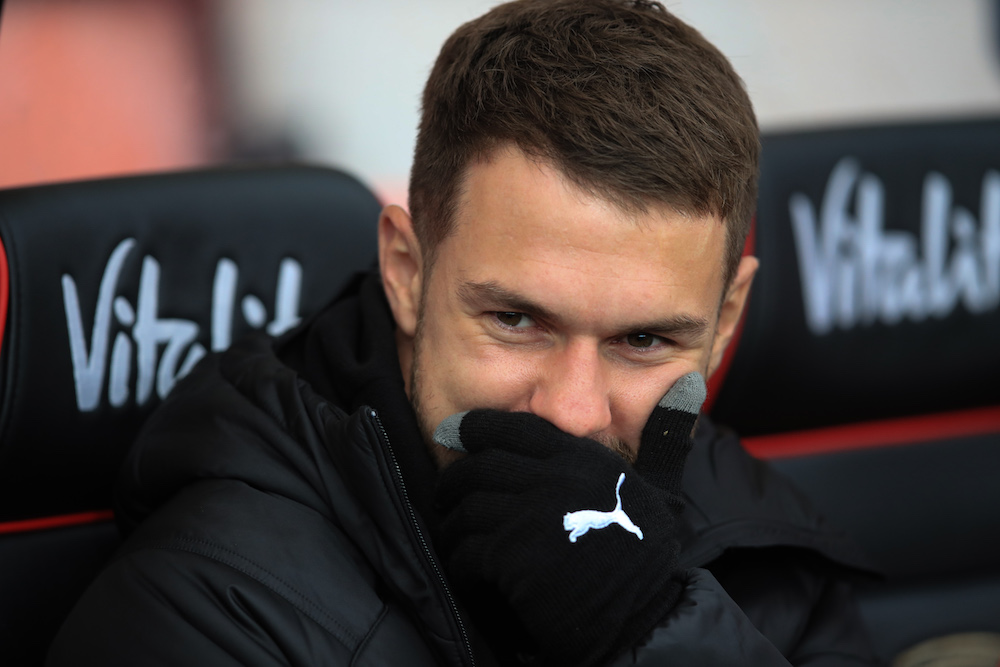 The news that Aaron Ramsey is to join Juventus on a free next season was met with mixed reactions. Some were disappointed to lose him, others felt that his absurd new wage packet - four hundred grand a week - meant we could never have kept him. What I hope everyone can recognise, regardless of their views on the man himself, is that the whole situation was terribly mismanaged.
Now, this would be more tolerable were it not something that has come to characterise Arsenal in recent seasons. How many important players have we now lost on frees or been forced to sell due to their refusing to sign new contracts? It's a list that includes some big names: Ramsey, Sanchez, Oxlade-Chamberlain, Van Persie, Nasri. Add to that Ozil, who we've retained, but only by paying through the nose, and Walcott, who similarly had us over a barrel when given his new deal several years ago.
The Ramsey situation is slightly different from the others, in that it's the only one where we've lost a player on a free. The rest we've either held onto at great cost, or flogged, usually below their value, to salvage some cash, and some pride. But what is most concerning about this latest loss is not that Ramsey was an irreplaceable asset, or even that we'll greatly miss him - personally, I don't think we will, certainly not if keeping him was going to require us paying anything near what he's to get in Italy. What's really worrying is that it shows the club's management have learnt nothing from the painful experiences of past years, and that, despite Wenger leaving, the incompetence on player retention has continued.
If anything, it's got worse. At least with the likes of Sanchez and Oxlade-Chamberlain we got either some financial compensation or a replacement player as part of the deal. With Ramsey, we've got nothing, because we've allowed ourselves to get into a position where the player holds all the cards. Why, if we weren't going to give Ramsey a new deal, didn't we sell him last summer? Failing that, why didn't we flog him in January? Emery has said he doesn't have any money to spend - surely, then, a bit of extra cash from that sale would have come in handy, even if it only meant a bit more money to spend on loan fees.
When we withdrew the contract we had offered Ramsey, I assumed that he must have upset the management in some way. Perhaps there is something we haven't been told - some misbehaviour on his part, or a lack of decorum in negotiations. But we've had this player for eleven years, and he doesn't strike me as the type to mess about in that way. Even if he did do something to offend his bosses, we should never have allowed him to get into a position where he had only one year left on his deal. A new contract or a sale should have been organised long before.
It's hard to know who to blame. One would imagine that when Arsene was at the helm, he had significant input into contracts and sales. He also must be blamed in part for the poor results that drove previous players away. But what the Ramsey saga shows is that the mismanagement accusation cannot be laid solely at Wenger's feet. There is evidently something wrong at the top of the club that goes beyond the manager.
Ivan Gazidis no doubt had a part to play, though he sometimes seemed more a tool of the owner than an individual with his own agency. But he's gone now, and yet problems remain - we didn't sell Ramsey in January, we've got Welbeck's deal running out at the end of the year, and the Ozil situation is far from ideal.
Maybe Ramsey's loss will give the board the kick up the arse that they need on this issue. But, knowing Stan and his cronies, I highly doubt it. The mismanagement is set to continue; we can only hope Unai can counteract it. Else, we risk suffering again and again from the embarrassment of players running down their deals, holding us to ransom, and carting themselves off to new homes.
The (now annual) campaign to save The Gooner so that we can continue publishing beyond the current season is underway. We need 1000 subscribers signed up for the 2019/20 campaign by March 23rd. £30 for six issues (UK), £42 if you are abroad. All the details can be found on this interactive downloadable form.