Online Exclusive
Arsenal Aim For Last Eight
Preview of this evening's early Europa League first leg in Rennes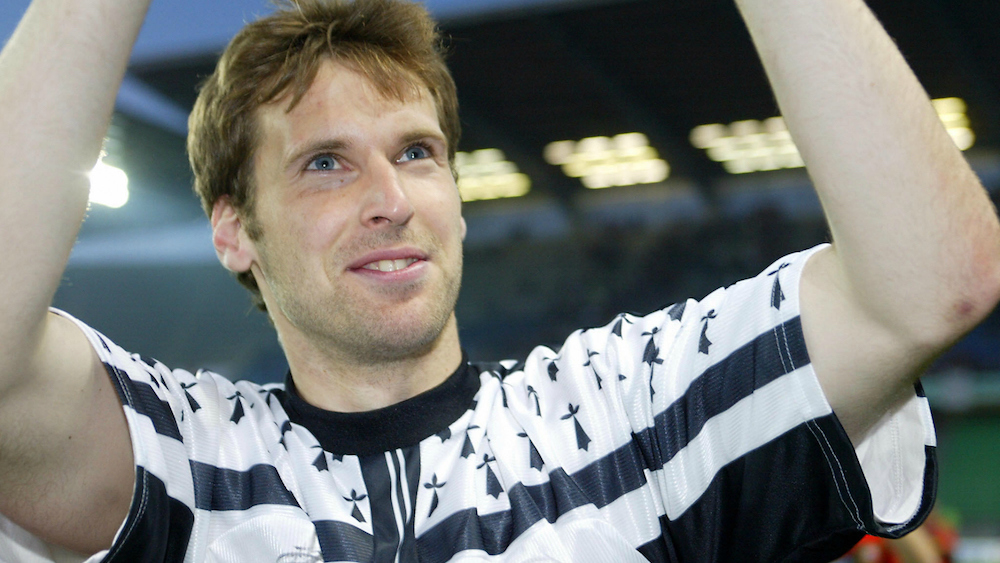 The usual five talking points ahead of today's Europa League round of 16 first leg match away to Rennes.
Rotation, rotation, rotation
The one thing that I think we can agree on is that Unai Emery probably doesn't have an established first choice eleven (although you might think Mesut Ozil isn't in it). With the games coming thick and fast at present, there's little doubt we will see changes from the eleven that began against Spurs last Saturday lunchtime. I expect to see players such as Ainsley Maitland-Niles return to the starting eleven, as Emery uses the match partly to address match fitness issues. I can't see Mesut Ozil starting at the weekend against Manchester United, so imagine he will be on from the start in both legs of the tie against Rennes. Lucas Torreira is another obvious selection, given he won't be available again in the Premier League until… wait for it… Monday 15th April. Petr Cech will be in goal at the club where he spent two seasons before moving to Chelsea, so it's kind of fitting that he plays there in his farewell season.
Tactics

Interesting to see Arsenal give Tottenham the lion's share of the possession at the weekend, a tactic that I think most observers feel worked pretty well. The Gunners should have won that match and the only visiting fans that would have felt any compensation from the late missed penalty would have been those using a Ladbrokes promo code to back the draw. When one remembers the Tottenham penalty should never have been awarded due to an obvious offside, the defending was a notch up from what we have seen most of this season. Key to this was a back four that focused principally on defending. The two full backs did make occasional forays upfield, but there wasn't the normal gung-ho about the play. It's likely the personnel will be changed, especially at full back, with Maitland-Niles and Kolasinac coming in. Both are naturally more attacking players. Given this is the first leg of a European tie and away from home, I'd like to see the same kind of caution we saw against Spurs. Give me a 1-0 win now and I'd settle for it.
Kudos to the travelling fans
It's a shocker that UEFA initially publicized this tie as being played on 14th March with the leg at the Emirates happening this evening. A large number of fans would have booked to be in Rennes next Thursday before the change of decision. Not only that, but with Manchester United playing in Paris last night, the Eurostar option would have been more expensive for anyone wanting to travel the day before the game. Ferries to St Malo were another option although their frequency doesn't tie in easily with a Thursday evening match. The club have laid on a very fairly priced £70 coach return that goes via Calais. It left last night from the stadium at 8pm and will return on Friday morning. Those on board will have to decant from the coach on the ferry in the middle of the night both ways, meaning sleeping through is not going to happen. These guys are going to be like death warmed up by the time they get home so fair play to them for making the journey. I hope the players recognize this at the end of the game.
Auba gets the chance to find his scoring touch
With Alex Lacazette suspended for both legs of this tie, it's a chance for Pierre-Emerick Aubameyang to play himself into a bit of form after that horrendous penalty miss at Wembley. He has had a dip in form since the end of January, although he has had to recover from a bout of flu. One goal from six matches is quite a drop off from his early season record, although he is still only two goals behind Sergio Ageuro in the Premier League Golden Boot race. If Arsenal are to make the top four, Auba will need to start scoring more often again. His career record suggests he will. Even Thierry Henry had fallow months. A goal or two this evening would certainly set him up nicely for the huge match at the weekend.
What can we expect from Rennes?
The French club qualified for the last 32 by finishing about Astana (Khazakstan) and Jablonec (Czech Replublic). They did though beat Real Betis in their round of 32 tie, winning 3-1 in Spain after the first leg ended 3-3. Now Betis are no mugs, currently sitting 8th in La Liga. Rennes themselves are 10th in Ligue 1. So, yes, Arsenal should win this tie. Rennes are not Monaco. However, complacency is one accusation that can certainly be leveled at the Gunners in recent seasons when it comes to underestimating unfamiliar opposition. Just look at the first leg v BATE Borisov. Emery's team need to focus on getting a result and do the basics properly. The showboating can wait until they are in the last 20 minutes of the second leg and they feel like the tie is done and dusted. One familiar face in the Rennes line-up will be the nomadic Hatem Ben Arfa, who Arsenal fans will best remember from his time at Newcastle.
Conclusion
Here's a stat for you. Arsenal have never lost a competitive away game against French opposition, winning eight of 13 games. They should have enough to win this match. I'm predicting a 2-1 away win.