Editorial
Baku or Bust
Online Editorial: Dismal Arsenal fail to beat Brighton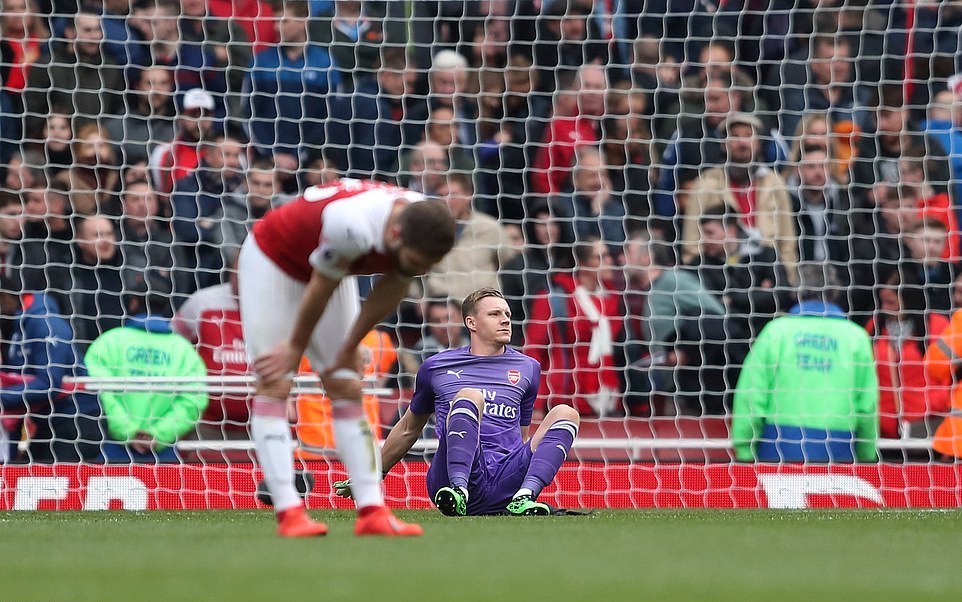 Arsenal have gleaned a total of four points from their last six Premier League matches against the combined might of Everton, Watford, Crystal Palace, Wolves, Leicester and Brighton. A win against a ten man Watford and yesterday's draw at home to Brighton gave them those points. They wouldn't have needed too many from the 20 they dropped to have secured third place. Napoli and Valencia? No problem. Premier League opposition? Different story.
What to make of it all? Unai Emery and his players more familiar playing continental sides (none of the players that started against Brighton were born in the UK)? More motivated for Europe? Lucky in the cup?
Is the problem the head coach and his constant changes to formation, tactics and starting line-ups or the players he has inherited? Arsenal's four biggest wage earners – Ozil, Mkhitaryan, Aubameyang and Lacazette – all started. It was a good enough eleven to beat the might of the team 17th in the Premier League.
They started well enough with a spot kick converted by Aubameyang for a foul on Monreal. It was a pretty soft penalty. However, the home side could not build on that, in spite of forcing saves and blocks. At one point, they even presented Brighton with a decent chance to score after a poor Leno pass straight to an opposition player.
And in the second half, Mkhitaryan lost possession cheaply, Lichtsteiner was out of position as a consequence and Xhaka gave the breakaway Brighton player the opportunity to go down with what looked like an equally soft penalty to the one that was awarded in the first half. Swings and roundabouts? Glenn Murray converted it. 1-1. Arsenal did fashion a couple of chances to re-take the lead, but it wasn't enough. Emery threw on three subs on 75 minutes, but it made no difference. Brighton might have actually won it with a late chance.
The home crowd booed loudly at full-time. Those that remained gave Danny Welbeck, Petr Cech and most especially Aaron Ramsey a good send-off, the Welshman visibly emotional at the prospect of leaving the club. He, at least, will be playing Champions League football next season, as well as competing for a first league winners' medal. It was a moment that made you question the club's policy. Granted, Ramsey wanted big money. Probably too much for the club's budget after the deals done for Ozil, Aubameyang and Mkhitaryan – all struck in January 2018, presumably by Ivan Gazidis. There were doubtless arguments for the award of all three deals, and the offer on the table for Ramsey was withdrawn only after Gazidis departed for Milan.
In charge of the club since have been Raul Sanllehi and finance man Vinai Venkatesham. Between them, and presumably in discussion with Stan Kroenke, it feels like the decision was made to not pay this level of wages going forward, a reflection of the club's drop in income now they no longer take part in the Champions League. But what has really done for Arsenal in recent years – when they have been paying more in wages than Spurs and Liverpool – is the mix of poor signings and the lack of improvement in the players that have arrived, which is down to what happens on the training pitch. Arsene Wenger is more guilty than Unai Emery on that front, but Emery has not made a convincing argument that he can take this team forward to this observer. His teams seem to shoot themselves in the foot on a regular basis.
The season will be regarded as a success if the club manage to win the competition that made Emery's reputation, the Europa League. They will have to negotiate what looks like a pretty average Valencia team in the second leg to do that, and then beat either Chelsea or Eintracht Frankfurt in a one-off game. All the eggs are now in the Baku basket, and success there will determine what the club can do in the transfer market this summer. There is uncertainty over who is in charge of the scouting operation now. Sanllehi is a contacts man, not a man that can spot players. Let's just hope he has contacts with people that do.
Next season, if Arsenal are going to drop four points in two games to a side that sit 17th in the division, things are not going to get any better. Major surgery is needed, and I'm far from convinced there is really any point in giving Emery another year to perform it, going on his first season. The club are not likely to look elsewhere until the end of 2019-20, so the head coach will get a summer transfer window and one more campaign to sort it out. He's inherited a poor squad, but the improvement has been marginal. The last six league games have felt a lot like the last two seasons under Wenger. Arsenal currently have 67 points with only the trip to Burnley to come. Last year, they finished with 63.
Emery needs to do what Arsene Wenger failed to and win a European trophy, get some more funds in doing that and spend wisely in the summer.
I'll finish off with an email from contributor Ian Henry…
After that shocking display, what to say?
1. The squad needs a wholesale overhaul
2. The only players I would keep for the first team are: Leno, Bellerin, Torreira, Maitland-Niles, Holding, Lacazette and Aubameyang
3. I would keep Koscielny, Monreal, Iwobi, Mavrapanos and Guendouzi for the squad and possibly agree a deal for Welbeck if he wants to stay but the rest are just not good enough
4. Promote Reiss Nelson, Emile Smith Rowe and Joe Willock to the first team squad; and keep Martinez as back up keeper
5. Sell Jenkinson, Kolasinac, Mustafi, Sokratis (booked 12+ times this season makes him a liability). Elneny, Xhaka, Ozil and Mikki. The last two may have to be paid to go. Who cares?
6. Of course we won't see anything like that, but it's what needs to happen
7. As for who to buy, the key thing is to buy experienced premier league players, and there are plenty of defenders at Palace, Burnley and Brighton who are way way way better than ours.
8. And appoint a full time defensive coach.
9. Winning the Europa would merely paper over the chasms.
The current issue of The Gooner can be bought at the remaining away matches this season. It can also be posted to you (£6 UK addresses, £7.50 overseas) if you wish to buy it through our online store or if you have a PayPal account you can simply send us payment direct click here for our paypal.me link (although please remember to put the name and address for sending your issue in the message, and if you forget, then email us at thegoonerfanzine@btinternet.com to let us know those details)
2019-20 season subscriptions still available!
Having reached our target of 1000 paid up subscribers to continue printing in 2019-20, we are welcoming further subscriptions. For £30 (UK addresses) or £42 (overseas addresses) you receive six x 68 page issues through your letterbox over the course of next season.
There are four ways to pay –
NEW! Subscribe to the Gooner news list to stay up-to-date with all the latest breaking Arsenal news.
Please note that we will not share your email address with any 3rd parties.
---