Online Exclusive
Win In Baku Or Bust For Arsenal
Preview of this evening's must win Europa League final v Chelsea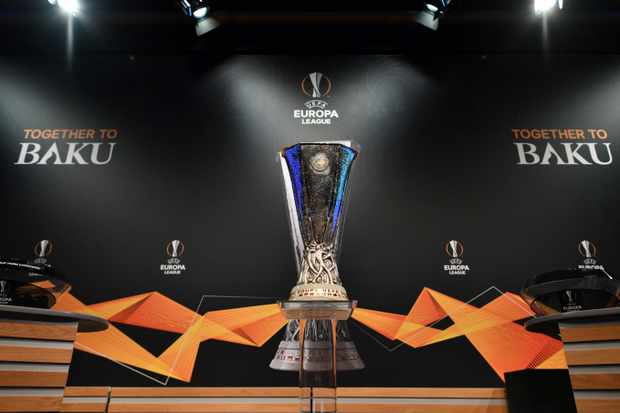 The usual five talking points ahead of this evening's game in Azerbaijan
The Stakes Are Much Higher for Arsenal
Although Chelsea will be doing their best to secure another European trophy, the implications of failure are nowhere near as damaging as they are for Arsenal. The south west London club are in next season's Champions League (assuming they can negotiate the play-off they will face to make the group stage), so they can spend more money this summer (assuming they will delay that by their appeal on their transfer ban to the Court of Arbitration for Sport) to strengthen their squad for next season. However, Arsenal need to win this evening to secure further much-needed finance for the re-build Unai Emery's squad requires. Failure would mean a leaner summer in terms of incoming players, with the knock-on effect next season. Losing could mean a longer wait for the return to Europe's top table, and possibly short term decline.
For once, surely Unai Emery's starting eleven are predictable
The Gunners' head coach will surely play the starting eleven that performed so well in the second leg of the semi-final away to Valencia. In the first leg, he began with Mustafi and Guendouzi, these two replaced for the return at the Mestalla by Torreira and Monreal. It is difficult to see Emery fielding anything other than his favoured 5-2-1-2 formation, and there are no injury fears amongst the expected selection. However, Emery being Emery, until the line-ups are announced, you just can't be 100% certain he won't throw a cat amongst the pidgeons.
A Surprise Dream Ending?
Given he has zero match fitness, you can't imagine Danny Welbeck will be under consideration to start the game, although Gooners will have fond memories of him causing havoc for the Chelsea defenders in the FA Cup Final two years ago. Depending on how the game progresses, the apparently fit-again striker might see some minutes in his final match as an Arsenal player. On one level, it's a shame the club are releasing him. He's a decent individual who the fans have taken to, in spite of occasional frustration with his end product. But from the club's side, you can see why they are reluctant to give him another season. His injury record means he has been unavailable far too often in his five seasons at the club. His 32 goals in all competitions means an average of just over six a season, testament to his lack of appearances. Still, one more goal to that tally might see him leave on a high, the least he deserves given his ill fortune since joining the club.
And another farewell…
Petr Cech is the cup keeper, or at least became that after Bernd Leno replaced him in the Premier League once he got injured in the autumn. It's difficult to envisage Unai Emery being ruthless and selecting Leno instead, especially as Cech has played very well in the run to the final. Sure Cech will be back at Chelsea as a sporting director next season, but there's no conflict of interest here, not least because his former club have already made the Champions League. The keeper is professional and will dearly want to win a trophy in his final match at the club. He was on the bench for the 2017 FA Cup Final when cup keeper Manuel Ospina played in goal. So he's never played in a trophy-winning Arsenal side (we don't count his two Community Shield wins, right?). It would be a good way to go out. As for his abilities to save penalties… well, in spite of not saving one in the 2017 Community Shield shoot-out, he did enough to psyche out two of the Chelsea takers, so don't give up completely if the game finishes level after extra time.
Stop Hazard
It's pretty much odds on that yet another player taking his final bow in Baku will be Eden Hazard… that is unless Chelsea are willing to let him go on a free next summer (or reduced fee in January 2020). Add to that they'd probably have a demotivated player on their hands if they didn't sell him, and it's difficult to see him at the Bridge next season. There's no mystery that the Belgian is his side's most likely matchwinner and if Arsenal are to succeed, they need to come up with a plan to limit his impact. They did achieve this in the 2017 FA Cup Final, against a stronger Chelsea team (who had just won the league). So it can be done, although the defenders will have to be at the top of their game. Back in 2017, the back five consisted of Bellerin – Holding – Mertesacker – Monreal – Oxlade Chamberlain. Only Monreal will start this evening from that quintet. The loss of the first two names to long-term injury will hopefully not prove disastrous. Ainsley Maitland-Niles needs to have a big game, and be well supported by both Torreira, Sokratis and Koscielny at different times. And perhaps even the right-sided forward at whatever time Hazard looks threatening if Arsenal are encamped around their own penalty area.
Conclusion
Chelsea are the favourites with the bookies - use bookie-bonus-code.co.uk to get the best offers if you fancy a punt on the game - but that's meaningless. This game is difficult to call. Will the fact that the pressure's off lead to Chelsea playing with greater quality than they have shown at time this season, or – with nothing but the trophy itself at stake – less conviction… the players arguably trying to ensure the departure of Mauritzio Sarri. There may be noticeable sections of empty seats due to the location of the game, but that won't affect matters on the pitch – the athletics track would lessen the impact of the crowd even if the stadium were full. Arsenal's players certainly have good cause to play to their maximum, but you could have said the same in a number of their Premier League matches in the last couple of months when they didn't show up. Their last two outings – away to Valencia and Burnley – were solid displays that give cause for encouragement. Let's just hope that this is the Arsenal that turns up in the final, as opposed to the one that faced the likes of Brighton, Leicester, Wolves, Palace… I could go on. The Gunners need to win this match to accelerate their return to being a competitive club once more. Let's pray they do.
NEW! Subscribe to the Gooner news list to stay up-to-date with all the latest breaking Arsenal news.
Please note that we will not share your email address with any 3rd parties.
---