Online Exclusive
Three ways to keep up with Gunners matches when you can't get to the stadium
A guide for those not able to attend Arsenal games in the flesh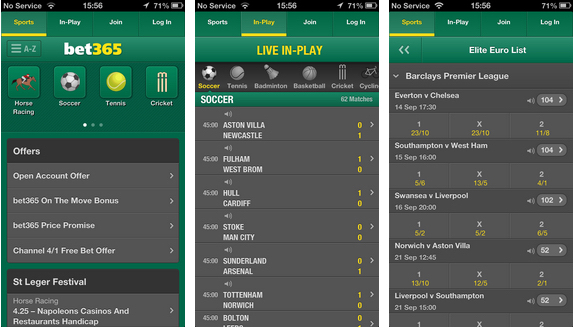 With an ever-growing waiting list for season tickets at the Emirates, and with the price of tickets for many matches not exactly in the 'affordable' bracket, it can sometimes be a challenge to secure a seat to watch the Gunners live.
However, as any real fan of any club will tell you, when 3pm arrives on Saturday, it's time to drop everything else and follow the team you love.
For those Arsenal fans that struggle to get to watch Emery's side in live action, there are a number of choices available regarding how you can keep up with the matches.
From apps to TV, here are some ways you can watch the Gunners next term without having to be at the stadium:
TV
Despite the sometimes ridiculous kick-off times, given the size and appeal of the club it's likely that Arsenal will be on the box on a fair few occasions next season.
Although they failed qualify for the Champions League proper, by failing to beat Chelsea in Baku you can expect to see them on BT Sports, given they will have another stint in the Europa League. The Champions League will be able on the same channel; however, remember you will need a subscription.
In terms of domestic football, the BBC still own the rights to some FA Cup matches so there's a chance you will be able to watch Arsenal on the beeb for free and of course Sky have the rights to dozens of top-flight games.
Bet365 App
If you like to wager on the Gunners, or place any other bets like accumulators, then definitely consider downloading and signing up for a Bet365 account when following Arsenal matches next term.
As a well- known brand, Bet365's mobile app offering doesn't disappoint and is probably the best football betting app on the market at the minute; there's no issues with speed or load times and you can see all live betting markets and statistics in-play. You can even watch live action through the app, depending on your location, so that's a nice added bonus and like we mentioned if you do like a flutter on the Arsenal, you will be hard-pressed to find better odds- plus you can cash-out if you don't trust the Gunners to hold out in some matches!
Official Premier League App
Whether you want to follow through your tablet or smartphone, download the official Premier League app on either Apple or Android and you'll be able to keep up to date with live scores, team news and all the match action. In terms of the app itself, the interface is slick, it's easy to navigate and there's a plethora of Arsenal information available, including fixtures, a live league table and even ticket information. You'll also be able to view match highlights without having to wait until nearly bedtime for Match of the day.