Online Exclusive
The Arsenal Then and Now
Things aren't what they used to be and the will for change at the top is not convincing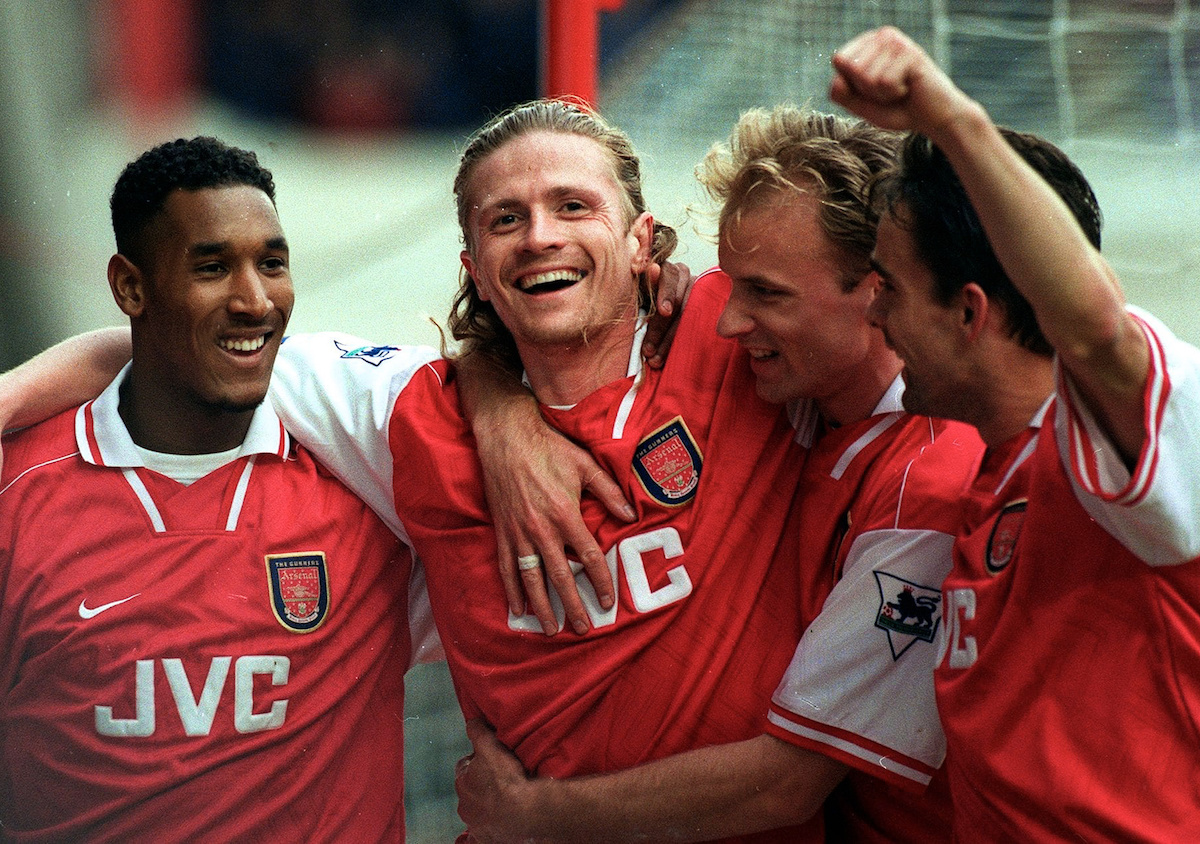 I have seen Arsenal go from one of the greatest clubs in the world, with its own way of football, to a team now struggling to make top 4 with an owner who doesn't want to back them and a real fear of dropping further into the abyss.
Memories
I was so lucky to grow up from a child into a young adult following Arsenal and seeing some of the greatest football the world has ever seen. I got to watch football at Highbury with the echoing chants of were the North Bank still etched in my memory. I got to watch Ian Wright in that no 8 shirt knocking goals in for fun and become the club's greatest ever scorer, a record which then only lasted eight years when a certain Frenchman with a regal name of Henry ripped the football world apart with his performances in the red and white of this great club.
I saw some of the quickest players in the world - Anelka, Overmars and Henry himself. We had so much skill throughout the years - Limpar, Merson and of course Dennis Bergkamp to name a few. We had one of the best defences the Premier League has ever seen led by the great man Tony Adams, with Winterburn, Keown, Dixon and Seaman behind. I saw Arsenal go a full season unbeaten in the Premier League with Vieira leading the way under a manager in Arsene Wenger who changed the whole philosophy of football in this country.
I have unbelievable memories of us winning the league at Old Trafford and White Hart Lane. Great Wembley finals, Alan Smith's Cup Winners Cup Final winner v Parma, the rivalries Vieira v Keane, Wenger v Ferguson and Keown v Anyone on the other team.
There were heartaches along the way - that Nayim goal, that Ryan Giggs goal in that FA Cup semi final, losing to Barcelona in that Champions league final, having to say goodbye to Highbury and seeing The Invincibles gradually leaving.
It was a team that defined a way of football with a slick quick passing game with rapid counter attacks which would go on to become the Arsenal way. We had an identity, a philosophy of our own. Home to some of the greatest players in the world Henry, Bergkamp, Adams, Vieira, Cole , Campbell, Van Persie and many more. Two of the greatest captains ever to play in the Premier League with Adams and Vieira.
Great memories but that is just what they are. Reminiscing of days gone by and when I say gone by I am scared to think that could be gone bye bye.
Here and Now
We are currently struggling, no Champions League for three seasons now with the previous two appearances in it easily forgotten. Haven't won the league in 15 years since we were unbeaten, a stadium that lacks the atmosphere of old. The neighbours finishing above us the last three seasons playing better football than us to boot and reaching a Champions League final. Our captain downing tools and wanting to leave, a complete lack of leadership in the squad with no real captain material there.
An owner who won't back us and sees the club as a business and that's it. We are spending less than teams just promoted as well as much less than teams already better than us. The team needs investment and the manager needs backing. The fans pay some of the highest ticket prices in Europe and feel ignored by the current board and owner. We will keep falling behind if this is not addressed.
My biggest fear is that my 6 year old son Noah will not get the chance to see the football I saw, the greats I worshipped, be engulfed in an atmosphere or see a league winning team.
I still support this club, we have some great young talent coming through in the likes of Nelson, Smith Rowe, Saka and Willock. We have two great strikers in Aubameyang and Lacazette and a good manager in Emery but the board need to know this is more than a business.
So I join the fans by stating WE CARE DO YOU to the Kroenke family. This is a great club, with great fans who are voicing their opinion the right way. It would be wise to listen to them.
Twitter@GoonerSmithy85