Online Exclusive
Arsenal - Five areas for Improvement
What Unai Emery must do to address weaknesses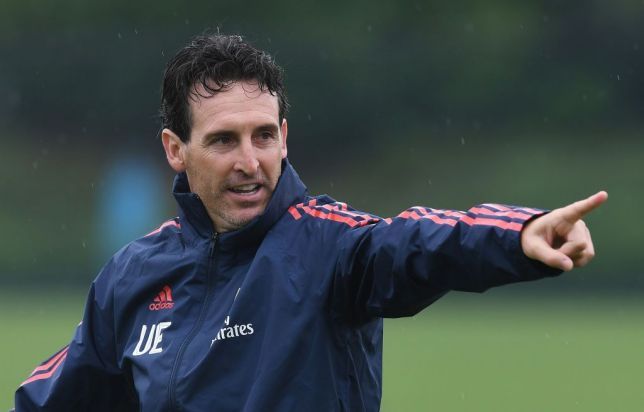 Away Form
Arsenal's away form over the last two seasons has been dreadful, it's obviously a massive issue for the team leaving the Emirates to go to play at other grounds. The Gunners finished 8th in the Away League last season behind both Crystal palace and Leicester and 11th the season before behind the likes of Burnley, Bournemouth and Southampton. This is not good enough for a team aiming to finish back in the Champions League spots. I think there needs to be a different tactical approach or style of playing when away from home, or as a minimum see if the mental issues of playing away need to be looked at from a psychological angle as it's becoming a common trend for the team. Should you choose to take a punt on Arsenal improving away this season, then you would do well to take advantage of current offers, so for example, after a £30 free bet then use this promo code from betfred. Backing the Gunners on the road last season was a leap of faith after the four wins during Wenger's final season, although there was marginal improvement with 7 wins out of 19 matches.
Defence
Defensive problems were the biggest issue from last season. Arsenal conceded 51 league goals which was more than Newcastle who were in a relegation battle for half the season. The team had big injuries in that department with Bellerin, Holding and Koscielney missing large chunks of the season which obviously had a big effect. I also think the tactical tinkering between three at the back and a back four caused issues. There was never a preferred formation and this will ultimately have an effect on consistency. There was a clear lack of leadership and communication at pivotal times. Big improvements needed and more stability will come from less tinkering.
Fans' reaction
Certain fans, although in a minority, were the cause of a lot of booing at the Emirates last season. It seems to be the norm now if a result doesn't go our way for some fans to jump on the bandwagon. Mustafi was recently the victim of being booed, coming on as a sub in a pre-season friendly. This isn't on and will cause more damage then good in the long run. The club are in a transition period at the moment with new management, new players, and new tactics and it takes time. Back your team regardless. Rome wasn't built in a day.
Mesut Ozil
Arsenal need to find the key to getting the best out of the former World Cup winner, because on his day he is one of the best players in the world, however there weren't many of those days last season. Cristiano Ronaldo once said that Ozil was one of the best footballers he ever played with, very high praise from one of the greatest to ever play the game. The fact he is the club's highest ever earner at 350k a week and his not performing is rubbing the fans up the wrong way. But if and it's a big if they find the key to getting consistency from him it would be a massive step back to the big time.
Leadership
A lot of problems faced last season were down to individual errors, and being too careless with possession. There were times where we sat back and looked frightened of teams who we should have been pulling apart. There was a real fragility at times when teams had a real go at us and we would sit back and ultimately like a house of cards on a windy day just cave in. I think a real leader within the team would help in these matters, someone leading by example with either a strong tackle, hoofing the ball out of play, getting in opponents' faces, someone to pull a player up when he's messed up, getting the crowd on their feet, getting the team motivated and directing them forward instead of sitting back when it's getting tough. We need a real captain and quick - it really would be the biggest difference and would solve most of the other issues.
Twitter@GoonerSmithy85