Online Exclusive
Unai Emery Goes Again
Preview of this afternoon's Premier League game away to Newcastle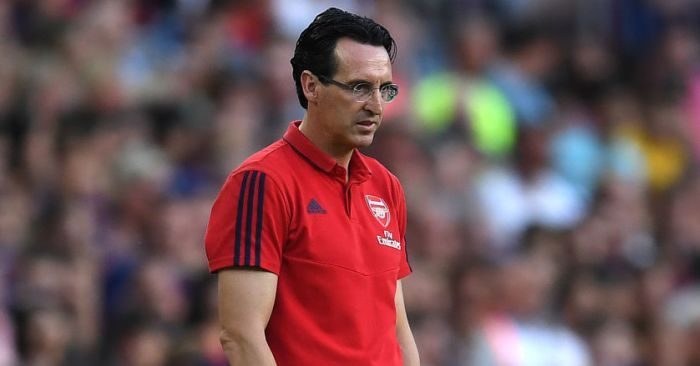 Good transfer window, but a mix and match starting eleven
Granted, fans are generally positive about Arsenal's transfer window, but there's not been much chance for some of the players to integrate fully. The build-up to the start of the season has been compromised by late returns due to the likes of the Copa America, the African Cup of Nations and the European Under 21 championships. Add to this injures and 'security concerns' (we'll get to that one later) and no-one can predict who we are likely to see start at St James's Park this afternoon. There are doubts over Alex Lacazette's ankle, and the match fitness of Pepe. Dani Ceballos should be in contention although having no experience of playing in the Premier League, could be a gamble. Lucas Torreira is also unlikely to figure, certainly from the start. Still, even with everybody fit, there's no second guessing Unai Emery.
Security concerns!
Now let me get this right. The moped gang who were seen off by Sead Kolasinac when they ambushed Mesut Ozil's car were presumably after the player's valuables, right? So we're not expecting a moped pitch invasion to seize the German playmaker's goods are we? This is not the same as Henrik Mkhitaryan in Azerbaijan. I'm putting two and two together here and thinking – club trying to offload players to foreign clubs, don't want them to get injured. Many will hope negotiations are at an advanced stage where the number 10 is concerned. As for Kolasinac, never mind security concerns, put the man in charge of the club's security operation!
New manager bounce?
Is there such a thing as new manager bounce at the start of the season? Probably not, and let's hope not either. In fairness, Steve Bruce is the kind of appointment you make because you want someone who knows enough about scrapping points in the Premier League to keep you up. It's hardly inspiring. Oh how the Toon fans must long for the days of the attacking abandon of Kevin Keegan's team. Maybe they can take some pleasure out of watching Arsenal this afternoon then? That is of course, if they even attend the match, which brings us to…
The natives are restless
There's a demonstration pre-match in Newcastle City Centre and talk of a boycott of the stadium to force Mike Ashley out. And the organisers are hoping that the majority of those who have season tickets at Newcastle will leave their seats empty for this game to send a message to the owner. This, of course, is something we informally do at Emirates these days anyway. An average of over 10,000 seats are empty at every home game. So maybe the Arsenal players will feel right at home?
Stats time!
Arsenal have lost four of their last six matches on the opening matchday of a Premier League season. Oh dear. But hold on there's hope…
Arsenal have won 12 of their last 13 competitive fixtures against Newcastle United. It gets better…
Newcastle haven't won their opening league game of a season since 2012-13. Then again, there's that pesky law of averages. It all feels a bit strange though, because…
This will be the first time in eight seasons that Arsenal haven't opened a league campaign with a match at the Emirates Stadium. Blimey – that's like playing the roulette table and getting black eight times in a row. I think the odds are 128-1. Still, makes a change! And to finish…
The last time Newcastle and Arsenal met in Gameweek 1 of a Premier League season was back in 2011-12, when they played out a 0-0 draw at St James' Park. Sorry – but with Arsenal's defence, there is going to be at least one goal in this game.
Conclusion
Arsenal should win. They simply have to do better on the road than they did last season. They did triumph in the corresponding fixture during Emery's debut campaign, a 2-1 win early in that run of 22 unbeaten matches. And we'd take that today. One assumes the central defensive pairing will be Luiz and Sokratis, the full backs pick themselves and in front, the certain starters would seem to be Granit Xhaka and Abameyang. So four more to start – my guess is Ceballos, Mkhitaryan, Nelson and Lacazette, although Joe Willock might get the nod if one of these is not selected. With the visit to Liverpool and a north London derby in the first four fixtures, Arsenal need to get off to a winning start. Here's hoping the buzz created by the transfer window continues. The official Premier League hashtag for this game is #NewArs – God forbid the Gunners are torn a new one!
___________________________________________________
Our partners Fansbet have 50 Gooner subscriptions for this season up for grabs. To enter the draw to win one, you need to open an account with Fansbet through this link, deposit £10 (and enter the code GOONER when you deposit). Your account will be immediately credited with a further £10 and you will be entered into a draw to win one of the 50 subscriptions – and you can put a bet on something using your £20. Worth a go if you have not already subscribed. First issue of the season due out next weekend for the Burnley home game.