Online Exclusive
Early Portuguese kick-off for Arsenal although Xhaka remains the big story
Preview of this afternoon's game v Vitoria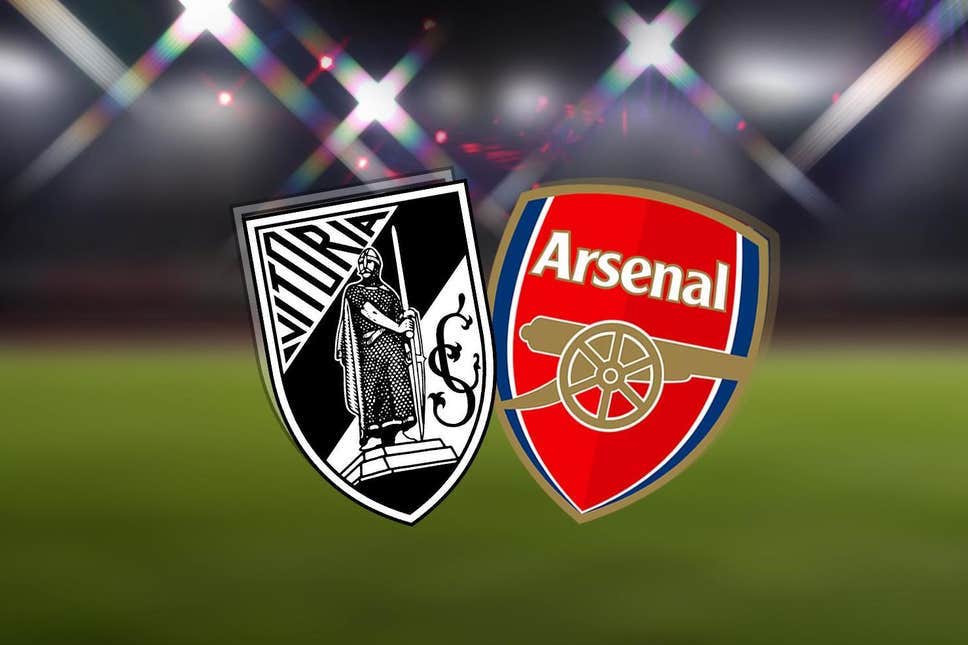 The usual five talking points ahead today's match away to Vitoria Guimaraes in the Europa League
No low-profile return for Granit Xhaka
It was thought that this game might be an opportunity for Grant Xhaka to return to first team duty, away from the spotlight of the Premier League and especially the Emirates. However, the belated decision to strip him of the captaincy has blown that out of the water. The question now becomes whether he can even play for the club any more. This could have been handled very differently, but ultimately, it was Xhaka's own refusal to issue an immediate and heartfelt apology the day after the Palace game, followed by an announcement that he would step down from the captaincy, which has made things untenable. The half-hearted statement finally issued last Thursday hardly helped things. It might be easier if Xhaka's leadership had led to more wins, especially in games that the best bookmakers uk had Arsenal as favourites to win, but this is a relationship that has broken, and I am struggling to see how it can be healed. If Xhaka ever plays for Arsenal again, you can't see it being until after the international break.
Ozil not making the trip is a non-story
Four of the eleven players that started against Wolves have remained at home. Ozil, Aubameyang, David Luiz and Calum Chambers. Given that Ozil played last Wednesday at Liverpool, and started on Saturday, playing the full game, it's no surprise he has not travelled. He has only just returned to playing matches after all. It's highly likely that the six of the seven players that did start against Palace will be the ones on the bench this afternoon.
Starting eleven
It can't be too different from Martinez – Bellerin, Mustafi, Holding, Kolasinac – Maitland-Niles, Torreira, Willock - Pepe, Martinelli, Saka. Reiss Nelson returns from injury and unless Saka plays in an attacking midfield role (with Torreira on the bench), it's difficult to see him starting, although you would have to imagine Unai Emery will give him a run-out.
3.50pm kick off time? In Portugal too!
So because nearly Braga have a home Europa League match tomorrow evening, the local authorities have deigned that Arsenal's game be played on a different day, and for some (presumably TV broadcast based) reason, Champions League matches can't be held at the same time as a Europa League one. Portugal is in the same time zone as the UK, so let's see if the locals take the afternoon off work for what is presumably quite a big game for them. As for the travelling Arsenal fans, you might think that there could be some late autumn sunshine on the Iberian peninsula for them. But Guimaraes is a looooooong way north of the Algarve people – where there will be some sunshine. But oooop north – 15 degress maximum and 90% chance of rain during the game. Now if Tenerife had qualified for this competition…
Good recent Portuguese memories for Unai
In October last year, Arsenal travelled to Sporting Lisbon for, in theory, their toughest match in last season's Europa League group. They won 1-0, Danny Welbeck scoring in an unconventionally disciplined performance. In fairness, qualification from the group looks like a near certainty already, although another win today would go a long way to ensuring Arsenal finish in first place, giving them a theoretically easier tie in the round of 32 in February. It would also ease pressure very slightly on the head coach, who is finding wins hard to come by at the moment.
Conclusion
As ever with Arsenal, it's impossible to predict what will happen. Vitoria will certainly feel confident they can win this match after being unlucky to lose 3-2 at the Emirates. But Unai Emery does seem to have the magic touch in this competition. Granted it abandoned him in the final last season, but for the most part, when playing continental opposition, he gets it right, with only isolated exceptions. The club need a boost before the difficult trip to Leicester on Saturday, and a win this afternoon would provide a lift after a very testing couple of weeks.
_______________________________________________________________
You can follow The Gooner on
Twitter
Facebook
Instagram
or subscribe to our
YouTube channel (where you can find the GoonerFanzineTV weekly podcast)
The October edition of the monthly (original) Gooner podcast can be listened to and downloaded here
_______________________________________________________________
Buy the current issue of The Gooner
Issue 279 of The Gooner can be bought from our online store on this page
Subscribe to The Gooner
If you wish to subscribe to receive every issue of The Gooner by post, UK and abroad options are on this page.