Online Exclusive
A Lesson From Leicester?
An attendee at Arsenal's last match noted plenty of contrasts with a game at the Emirates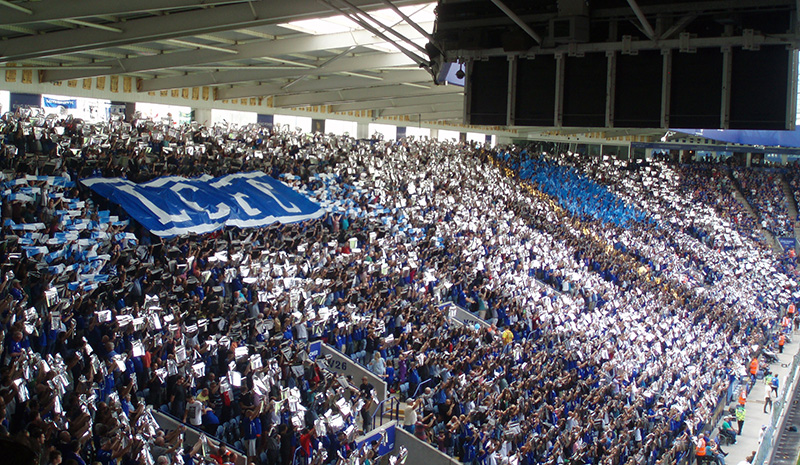 When you approach the King Power stadium at Leicester you know it is not Ashburton Grove. There is just one souvenir stall, just two hot dog stalls. When the game starts it's different too: any shot, any attack by the home team is greeted with a roar of appreciation. Each spectator is provided with a paper mallet which they're expected to thump on the back of the seat ahead of them (not on the back of the spectator in front) to add to the volume of support. The antagonism directed towards the opposition, especially if they are perceived to be 'posh' like Arsenal, is tangible.
Two years ago when I was leaving Ashburton with my grandsons after our victory over Leicester we were berated by a Leicester fan for our failure to get behind our team from the first whistle, and whatever the state of the game. We took it on the chin, of course, being decent Arsenal chaps, but that is what the entire Leicester support does. Leicester is a provincial city and Leicester City a club with essentially low expectations. Hence the limited facilities on the concourse, hence the demise of The Fox, the fanzine that once rivalled The Gooner for content and presentation.
What they do have is an owner who is 100% committed to raising those low expectations, who is following his father's footsteps. He attends matches even though he is based in Thailand, he is funding the building of a new training centre, he will almost certainly keep on funding charities in the city of Leicester, such as his father's £1 million donation to the Royal Infirmary.
Those perennially low expectations, of course, were changed by winning the Premiership in 2016. They were challenged differently by the death of the chairman in that helicopter crash a year ago. That anniversary was marked by a procession from the city centre to the ground before the game against Burnley; people on it said, "He made our dreams come true." At present Leicester stand second in the table, with a manager who is getting the best out of his players and expectations among players and supporters rising.
_______________________________________________________________
You can follow The Gooner on
Twitter
Facebook
Instagram
or subscribe to our
YouTube channel (where you can find the GoonerFanzineTV weekly podcast)
The November edition of the monthly (original) Gooner podcast can be listened to and downloaded here
_______________________________________________________________
Buy the current issue of The Gooner
Issue 279 of The Gooner can be bought from our online store on this page
Subscribe to The Gooner
If you wish to subscribe to receive every issue of The Gooner by post, UK and abroad options are on this page.