Online Exclusive
Here's Freddie!
Preview of this afternoon's game v Norwich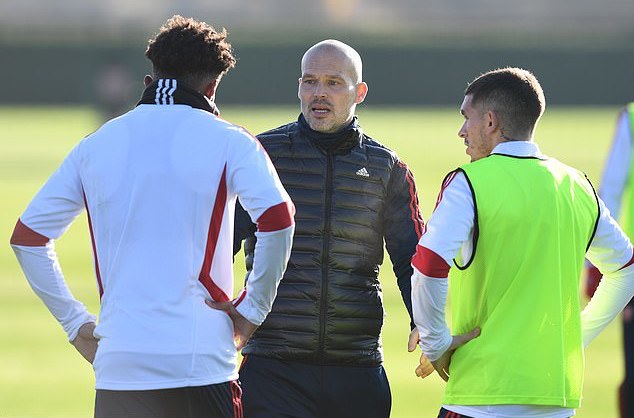 The usual five talking points ahead today's Premier League match away at Norwich.
It hasn't happened too often
A first game under a new Arsenal manager (including temporary ones*) hasn't happened too often over the last 50 years – to be accurate, it's happened nine times previously – Terry Neill, Don Howe, Steve Burtenshaw*, George Graham, Stewart Houston (twice)*, Bruce Rioch, Pat Rice*, Arsene Wenger and Unai Emery. Freddie Ljungberg joins that list and there is a mixture of curiosity and excitement about what we are going to see.
Tactical Freddie
It has been interesting to read that the suggestion to swap roles with Steve Bould during the summer came from Ljungberg. One wonders if Freddie could see this was coming. Certainly, a good number of Arsenal fans had little faith in Emery after his first season ended in serious disappointment, so the Swede didn't need to be a rocket scientist to guess that he might get a chance to run the first team. If that's the case, let's hope the tactics he issues to his players are as good.
The BFG is back!
He's spent the time since retirement in charge of Arsenal's under 18s at the Academy at Hale End, but for a short while, Per Mertesacker is once again involved in the first team as one of Ljungberg's assistants. As a captain, I recall him giving the third degree to Mesut Ozil after one game – I think for refusing to acknowledge the travelling support. So he's someone who isn't afraid of making a point forcefully, and perhaps that may be what this group of players need. Something has to change, no doubt about that.
So what will the tactics be?
Ljungberg has only had one training session with all of his available players, so we can't expect anything too revolutionary. And his defensive options might be limited, given there are injury doubts over David Luiz, Rob Holding, Hector Bellerin and Shkodran Mustafi. I suspect we will see a 4-2-3-1 system that focuses more on Arsenal attacking, but hopefully with some semblance of discipline and tenacity when Norwich have the ball. I suspect Freddie would like (fitness tests allowing) to pick Bellerin and Tierney at full back, with Holding and Chambers in the centre. A midfield of Torreira plus the now back in the fold Xhaka, with Ozil, Pepe, Lacazette and Aubameyang. It could be that the aim will be to attack aggressively early on, try and get a goal or two up, and then pick Norwich off on the counter attack. Sounds like a plan?
But what about the youngsters?
Given the fragile nature of the team at the moment, I think Freddie, in spite of his close relationship with the younger players in the first team squad, will go for experience. Pepe is the only real youngster I think will start and obviously, development-wise, he has come from first team football in France, and Ljungberg will want to see how he performs when all the attacking big guns are on the pitch. So I think if youth is given its head, it will be from the bench, with Willock, Saka and Guendouzi the likely entrants. I imagine the younger players will be phased in, once a few points are in the bag, and we'll certainly see a few of them in the final Europa League game in Liege.
Conclusion
I think we all expect to see a far more spirited and committed performance from Arsenal today, but that does not necessarily equate with discipline or intelligence. We are relying on the new manager bounce factor here, remembering the lack of preparation time. Ljungberg hasn't had time to reinvent the wheel, which is why I think he will go for experience. However, not having won for seven matches, four of those in the Premier League, you'd have to say the Gunners are due a win. At home so far this season, Norwich have won two and lost four. They are 19th in the division. If Arsenal are to have any chance of making up ground on the top four, it has to start today. I'll go for a 2-1 away win, but hope for more.
_______________________________________________________________
Watch Arsenal's two December matches on Amazon Prime Video for free!
Amazon are streaming 20 live Premier League matches in December, including Arsenal v Brighton on December 5th and Bournemouth v Arsenal on Boxing Day. You can sign up for a free 30 day trial of Amazon's Prime service, and then decide at the end of it whether you wish to continue with it on a paid for basis (£7.99 a month).
Sign up for your free 30 day trial here
_______________________________________________________________
You can follow The Gooner on
Twitter
Facebook
Instagram
or subscribe to our
YouTube channel (where you can find the GoonerFanzineTV weekly podcast)
The November edition of the monthly (original) Gooner podcast can be listened to and downloaded here
_______________________________________________________________
Buy the new issue of The Gooner
The current issue of The Gooner can be bought from our online store on this page
Subscribe to The Gooner
If you wish to subscribe to receive every issue of The Gooner by post, UK and abroad options are on this page.
NEW! Subscribe to the Gooner news list to stay up-to-date with all the latest breaking Arsenal news.
Please note that we will not share your email address with any 3rd parties.
---