Online Exclusive
Arteta Comes Up Against His Old Boss (Part 1 of 2)
Preview of this afternoon's game v West Ham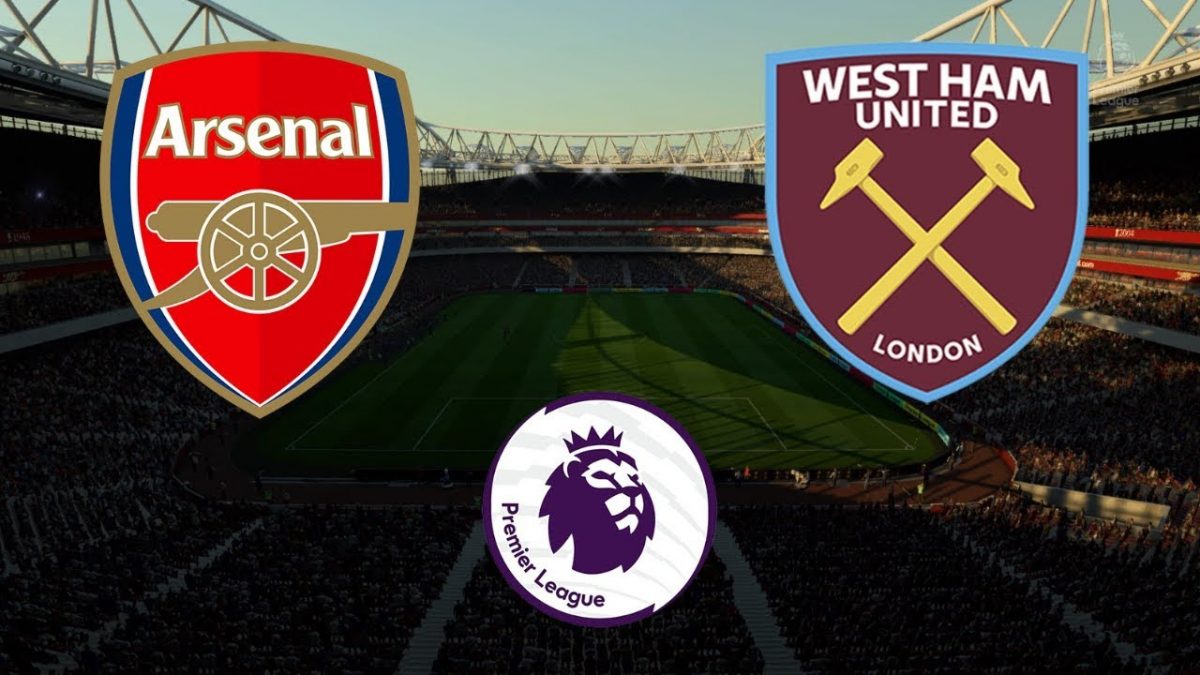 The usual five talking points ahead of today's Premier League match at home to West Ham
The season is far from over
With eleven Premier League matches remaining to make up five (if Man City's Champions League ban is upheld), or eight points (if it isn't and fourth place is required), a run of good results would give Arsenal a chance of making it back into the main UEFA competition next season. It's a definite carrot for the players to keep what – domestically at least – has been a good run. Arsenal also have a game in hand on many of the sides above them, although that is away to Manchester City, so it's far from a likely three extra points. One thing is pretty certain though. Failure to beat West Ham today – and unsurprisingly football betting sites like Space Casino have a home win as very much odds on – will mean the best anyone can hope for is a return to the Europa League for a fourth time in succession. So file under: must win, and that's a definite non-negotiable.
The head coach wants to build his own squad
One interesting thing that came out of the pre-match press conference for this match was that Mikel Arteta suggested he will have a large influence in the decisions on the players the club bring in and let go. This is in contrast to Unai Emery, who was focused more on his coaching of the team than having a big say in the recruitment. So it does sound like to secure Arteta, a slight shift in the policy has taken place, almost certainly due to the head coach only taking the job on the understanding it had to be this way. As fans, we really do not want a rotating door policy where the dugout is concerned, unless it becomes obvious the club is going backwards (as happened under Emery), so I think this is very much a positive. One thing that informs us of Arteta's coaching abilities are the fact that fans are happy to see the names of Mustafi and Xhaka in the starting eleven. Who'd have thought it?
Five fit central defenders?
It looked like Shkodran Mustafi was going to be out for a while when he had to be subbed against Olympiacos nine days ago, but he's apparently fit to play today. This will mean that, in spite of an impressive debut, Pablo Mari will step down. It's an unusual embarrassment of riches in the position, with Sokratis and Rob Holding also fit. I don't see Arteta rotating his centre backs in the Premier League, so expect his favoured pair to start every game unless form or injury dictate otherwise. On a side note, it is interesting to note that Konstantinos Mavropanos is getting game time in the German second division, and by accounts, playing ok. Anyway, Luiz and Mustafi to start today.
The return of Kieran Tierney?
The only reason that Bukayo Saka will step down today is because Arteta does not want to play the youngster three times in eight days, believing he will be more important to face Man City and Brighton away. Arteta has stated the former Celtic left-back will have to oust Saka from the squad, such has his form been. It's another testament to Arteta's abilities that he has transformed the winger into a pretty decent defender, one who the club will be keen to come to an agreement with, his deal expiring in the summer of 2021. But can Saka realistically be expected to play every game from now until mid-May, given his age? Arsenal are playing a West Ham team that cannot field Jack Wilshere today. History has its lessons. It might be judicious to play Tierney today, just to give Saka a break.
Friends re-united?
Asked in the press conference about whether he communicated with David Moyes ahead of taking the job at Arsenal, Arteta stated he spoke with Moyes on a regular basis, and maintained a good relationship. He knows the man's methods intimately, and we talk a lot about the influence of Wenger and Guardiola on Arsenal's head coach, but thinking about it now, you can see an element of David Moyes in his style – in terms of the idea of club culture, standards – Moyes remained at Everton for many seasons because of what he brought to the club, in spite of not winning any trophies in that time. If Arteta is able to combine the best qualities of the coaches he has worked under, there is every reason to be optimistic. People were understandably frustrated about the Europa League exit, but it may be a blessing in disguise. In Arsene Wenger's first full season, the club exited the UEFA Cup very early – ironically to another Greek side. Not only did they make the Champions League next season, they secured the double. If Arteta could achieve a double of an FA Cup and CL qualification by the end of May, Aubameyang's last minute miss against the Greeks will be quickly forgotten. I'm getting a bit carried away here, I'll give you – but indulge me. Football support is about hope, right? And a bit of blind delusion.
Conclusion
No question West Ham are desperate for points, and would likely settle for one. So an element of lock unpicking required this afternoon. Predicted line up should hold few surprises – Leno – Bellerin, Mustafi, Luiz, Saka – Ceballos, Xhaka – Ozil – Pepe, Lacazette, Aubameyang. Although it seems like a toss up between Nketiah and Laca, so the centre forward is the one position that's less certain. An early home goal would be nice. Main thing is not to concede the kind of cheap goals that we witnessed in the last home game. Surely Arteta must have done some work on set piece defending in recent days? Let's hope so, as three points are very much required with the visit to the Etihad looming. I'll go for a 2-0 Arsenal win today.
_______________________________________________________________
The campaign to save The Gooner for the 2020/21 season has now been launched. If you wish to see the fanzine continue printing after the end of the current season, details of how to subscribe can be found here. If you wish to order with a credit card, go straight to our online store page here. We need to secure 1,000 subscribers by the end of March 29th to continue.

The current issue of The Gooner (282) is on sale from our online store. You can order your copy here (for UK orders) or if you are abroad, order here.
_______________________________________________________________
You can follow The Gooner on
Twitter
Facebook
Instagram
or subscribe to our
YouTube channel (where you can find the GoonerFanzineTV weekly podcast)
NEW! Subscribe to the Gooner news list to stay up-to-date with all the latest breaking Arsenal news.
Please note that we will not share your email address with any 3rd parties.
---