News
NEWS: Much-loved Santi Cazorla open to Arsenal return under Mikel Arteta
NEWS: Popular former Gunner Santi Cazorla is keen on a move back to Arsenal as a coach under Mikel Arteta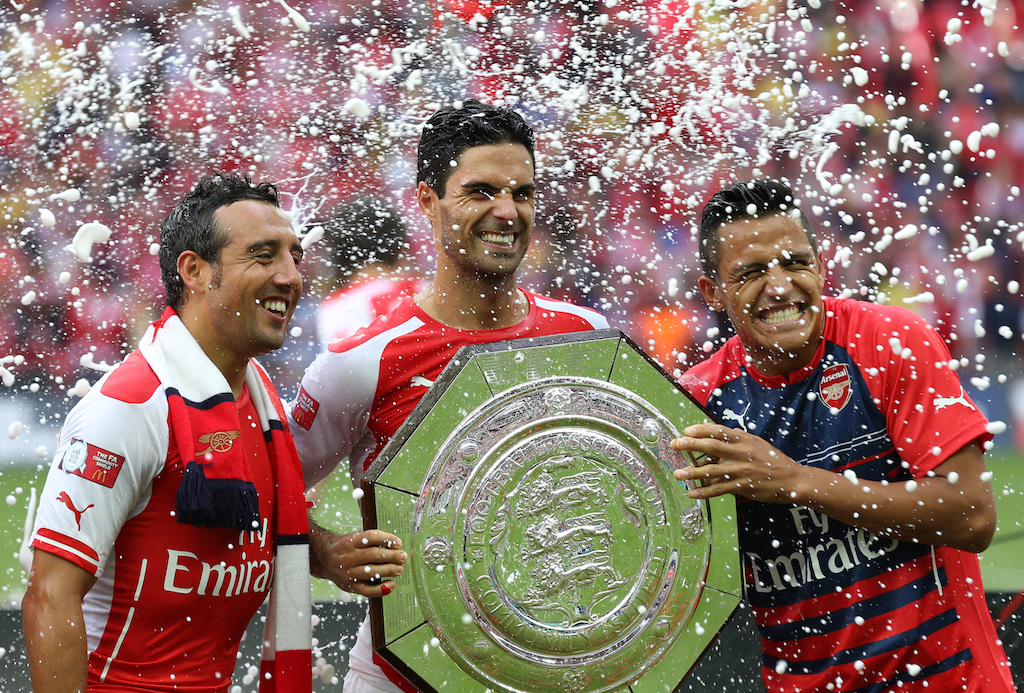 Former Arsenal midfielder Santi Cazorla has revealed he would be open to returning to the club as part of Mikel Arteta's coaching staff.
The 35-year-old left the Gunners in 2018 after six successful years in north London that saw the diminutive midfielder win the FA Cup twice and become a fan favourite.
Cazorla was robbed off an Emirates farewell though, last playing for the club in October 2016 having endured a near two-year injury nightmare that saw him contract gangrene in Achilles and nearly lose his leg.
In an interview with Spanish outlet Vamos, the midfielder – who now plays for La Liga side Villarreal – revealed he would one day like to return to Arsenal as a coach under former teammate and current Gunners boss Arteta.
"I don't know what my legacy is at Arsenal," said Cazorla.
"You have to ask the fans, but I want to thank everyone.
"I don't know what I will do next, maybe a coach, maybe a sports director, but I would like to come back."
Cazorla has been resurgent since his career threatening Achilles injury, establishing himself as one of La Liga's best midfielders over the past two years at Villarreal.
His form for the Yellow Submarine saw him recalled to the Spanish national team May 2019, but with Euro 2020 postponed until next summer due to the coronavirus, Carzorla's hopes of being named in the squad for the tournament have taken a hit.
"It is a bit frustrating because I had the dream of going to the European Championship," said the former Arsenal man.
"I am aware that I am already 35 years old and that it is more difficult every day to be in a group as good as the Spanish team.
"It has been delayed a year and I am aware that it is much more complicated for me.
"I was enjoying it a lot and I hope to continue doing it, if the competition resumes, until the end of the season.
"Next year I will decide and see what my body asks of me."
NEW! Subscribe to the Gooner news list to stay up-to-date with all the latest breaking Arsenal news.
Please note that we will not share your email address with any 3rd parties.
---