News
Arsenal legend Thierry Henry: Nothing comes close to Highbury
Thierry Henry: Playing for Arsenal at Highbury gave me so many happy memories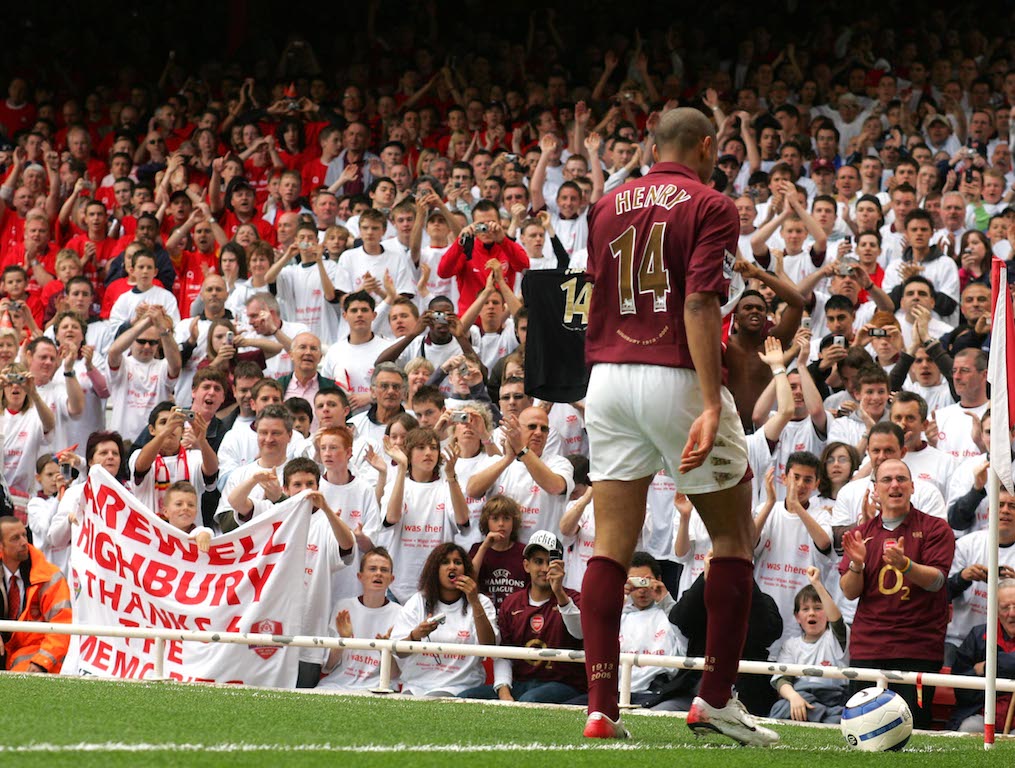 On this day in 2006 Arsenal bid an emotional farewell to Highbury in a 4-2 victory over Wigan boosted by a Thierry Henry hattrick – with the Gunners legend insisting nothing will ever come close to that grand old stadium.
The Frenchman spent eight years with Arsenal after arriving from Juventus in 1999, including a short spell in 2012, breaking Ian Wright's goalscoring record to end his career in north London with 228 goals including 114 at Highbury
Henry kissed the hallowed Highbury turf pitch after his treble against the Latics 14 years ago today – with many referencing the fact that while Henry King was the first Gunners goalscorer at the iconic stadium in 1913, King Henry was the last.
Frenchman Henry - speaking to Sky Sports' Jamie Redknapp on Thursday's The Football Show - revealed the kiss was not a goodbye to the club, however, but to the stadium, his "garden".
"It's difficult to put into words what Highbury represented to me or any Arsenal fans," Henry said. "I kissed the ground for a reason and at the time, people thought I was going to leave Arsenal and go to Barcelona and that's why I kissed the ground.
"I actually kissed the ground goodbye because I knew it was over. I was never going to play in my garden again. I was never going to see that grass early in the morning when we were in the meeting at 11am and I used to walk by the field and I would say to it 'see you later my man'.
"I had great memories there, bad memories although they were more good than bad. Everyone loves to play at Highbury. I don't know what it was."
NEW! Subscribe to the Gooner news list to stay up-to-date with all the latest breaking Arsenal news.
Please note that we will not share your email address with any 3rd parties.
---