Online Exclusive
Gooner Podcast 168 – We've Got Our Arsenal Back!
Recorded on Tuesday evening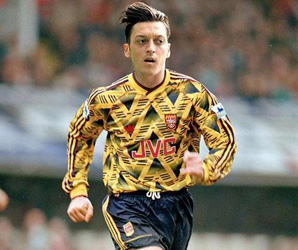 Gooner Podcast number 168 is now online.
Recorded: Tuesday 9th October 2018
But STOP RIGHT THERE, because before you listen, a warning. Due to a tech issue with our recording equipment, the podcast was unintentionally recorded at very low volume, and has had to be rescued (thanks to Joe Broadfoot for his efforts on this). However, there is some background noise which, if it annoys you too much, please just come back in November when we'll have a more typical quality recording. Do not tell us you cannot bear the background noise – we know it's there, we don't like it either, but it's this or nothing. Some will be able to tolerate it, some won't. Now on with the usual info…
Topics Include -
What did the "We've got our Arsenal back" chant at Fulham symbolise?
Arsenal's fitness levels after the trip to Azerbaijan.
Similarities with George Graham's first season as Arsenal manager.
Have Arsenal been fortunate with their fixture list?
Would the panel have Alexis Sanchez back?
What about a swap deal taking Aaron Ramsey to Old Trafford for Antony Martial?
When Arsenal played Unai Emery's PSG.
What is the difference between Wengerball and Emeryball?
Reaction to Adidas being the club's kit manufacturer from next season?
CEO Ivan Gazidis' imminent departure.
Panel:
Mike Francis
David Oudot
Steve Ashford (aka The Highbury Spy)
Host: Kevin Whitcher
There are three ways of hearing it. First up, online without downloading by simply clicking here. Alternatively, if you want to download it to play on your mp3 player or at your leisure on your computer, visit this page and move your cursor over where it says 'episode 168' in red text and then…
For pc users, right click your mouse and select 'save target as'. For mac users press 'control' on your keyboard and then click your mouse and select 'download linked file'. Once it's downloaded you can play the file using your mp3 software, and transfer it to your iPod/mp3 player.
And we are also available on iTunes. Our page on iTunes can be found here, from where you can download the latest podcast, and the 167 that preceded it.
We'll be back with another (better quality recording) podcast in November.