Online Exclusive
Torreira Embodies The New Spirit Of Arsenal
Uruguayan set the tone for committed performance against Spurs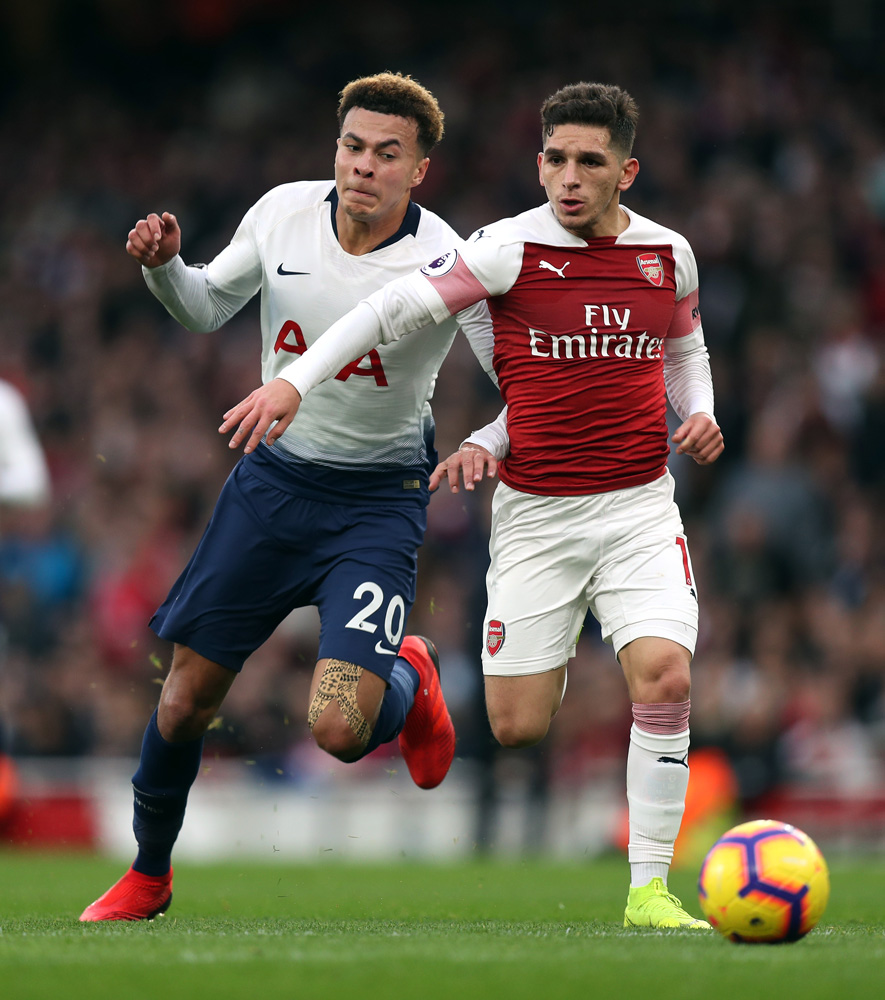 I recall there was a distinct buzz amongst Arsenal fans when the media were linking us with Lucas Torreira in the summer. With player recruitment having effectively been transferred from Arsene Wenger to new chief scout Sven Mislintat (which with hindsight makes you think Arsene was probably on borrowed time several months before the resignation announcement), there was no real need for the new manager to properly assess his squad and make recommendations. So negotiations to get the Uruguayan were under way before the World Cup Finals kicked off.
What excited fans was the description of the player he was (and for this observer, the pure fact that he was Uruguayan, which embodies certain values that were ultimately confirmed). I am confident well over 95% of Gooners had never even heard of the player before the stories the club were after him surfaced. Only those who knew their Italian football would have had the first clue. However, the idea of securing a battling midfield dynamo filled a large hole in what people consider is required for a balanced football team.
I wouldn't call Gilberto Silva a dynamo, but he brought genuine authority to the defensive midfield role with his guile and technical ability. He was very clever with his tactical fouling and didn't receive as many yellow cards as a less subtle player might. Mathieu Flamini replaced the Brazilian in 2007-08 after Arsene was unhappy with Gilberto's late return from the Copa America, a summer when he initially stated the club would have three captains to succeed the departing Thierry Henry (Gilberto, Kolo Toure and William Gallas), before changing his mind and selecting Gallas, a decision that proved Arsenal's undoing after that notorious late February game at Birmingham. Flamini himself had a decent enough season, before deciding the grass was greener in Italy. Gilberto also departed that summer (and was less effective when he eventually returned) and the club never had a really dominant player in the holding midfield department for a decade.
Here's a roll call of players that didn't ultimately do the defensive job to the level of Gilberto or Torreira – Denilson, Alex Song, Mikel Arteta, Francis Coquelin, Flamini (returning as a free agent), Mohammed Elneny, Granit Xhaka. Fundamentally, the manager did not see the importance of a spoiler, preferring more creative players. In trying to emulate Barcelona's football, he neglected to include a Sergio Busquets in his team. As a consequence, his team became vulnerable to counter attacks too often, with the attendant loss of points, matches and title tilts.
Torreira not only imbues attitude and determination, like Gilberto, he is very comfortable on the ball. Some of his forward play (he will not always prioritize possession as we have become used to in recent seasons from Arsenal and is prepared to gamble losing it with a forward pass) demonstrates real vision. His first goal for the club on Sunday also showed he can finish off chances when he is able to make a forward run himself (again, comparisons with Gilberto can be made here). What is interesting is that although he is fairly short, it does not seem to diminish his ability to physically dominate. Someone told me Dele Alli only had six touches in the game on Sunday before being removed. I find this difficult to believe, but if true, it symbolizes how much Arsenal controlled the midfield. Torreira's touches of the ball were shown on a pitch graphic during 'Match of the Day 2' and were testament to his influence on the game in all areas of the pitch.
Historically, with a very small population, Uruguay have over–achieved as a nation in world football. They had a reputation as a negative destructive team for many years, but the rules of the game have changed with greater protection for players. So Uruguay, under Oscar Tabarez have adapted too. They have better technical players, but have not completely lost their edge. Torreira embodies this combination, and has quickly become a fans' favourite. Things got a bit too nicey-nicey under Arsene once he cleared out the Invincibles and dispensed with the rough edges that all great teams have in them (think Puyol at Barcelona as well as Busquets, or Dani Alves). His was a purist version of the beautiful game, in reality too idealistic. Emery's is more pragmatic, producing some very watchable football at the same time as putting some focus on actually stopping the other team play.
Fans love a fighter and Torreira's determination to stand up to the opposition on Sunday spread throughout the team, and even to the players on the sidelines. Lichtsteiner, Guendouzi and Sokratis were other arrivals in the summer, and their contributions in the derby were there for all to see. It was infectious, spreading to those who have been at the club longer such as Aaron Ramsey. The £23 million spent on Torreira in July is already starting to look like money very well spent.
The current issue of The Gooner can be bought online here