Online Exclusive
Arsenal in Crisis
Stagnation beckons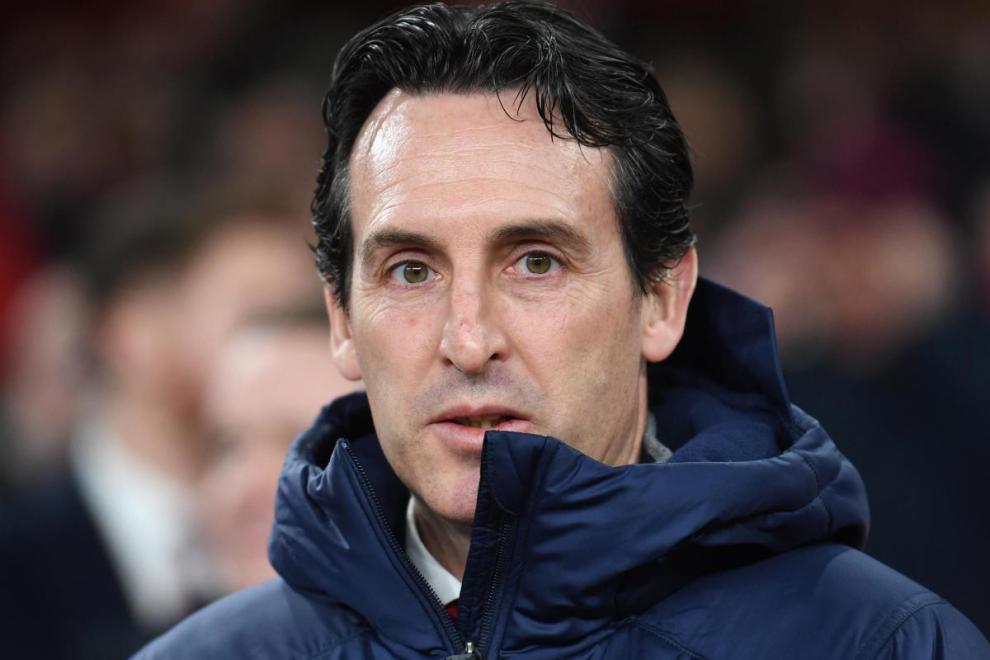 The imminent shock departure of Sven Mislintat to, probably, Bayern Munich could be more devastating for Arsenal Football Club than the departure of Arsène Wenger. To label this a crisis is not hyperbole but an honest analysis of where we will be left. When Ivan Gazidis left for AC Milan, he must have had an inkling that the fortunes of Arsenal Football Club would depend upon the efficiency of the new managerial structure he had put in place. Previously we had just one autocrat in charge. Arsène Wenger's micromanagement and absolute control laid the seeds for this need for change and restructuring. Yet it never used to be like this. Arsenal had a prized managerial heritage which mirrored its classy culture, encouraged by devoted family owners.
Arsenal FC used to have the Chairman, the Vice-Chairman (David Dein) and the Managing Director, together with the largest shareholder from the Board and Ken Friar, ex-club secretary, essentially running the club. Ken Friar and David Dein ran the transfer policy. The Managing Director in concert with Danny Fiszman ran the day-to-day policy. MD Keith Edelman was the real brains behind the new stadium project at Ashburton Grove. Credit was given to Arsène Wenger, yet if we see the problems that Tottenham Hotspur are having at present trying to finish their own stadium project, and their anticipated lack of transfers, then Keith Edelman's role is even more to be admired. Yes, we had a property portfolio in Queensland Road and the property project for the old Highbury Stadium, which provided valuable millions, but they still had to be delivered in an unpredictable economic climate. Edelman's negotiation of the low-cost business loans enabled the club to survive.
Fast forward to the eventual 2007 departure of David Dein, which had its roots in his fall-out with Danny Fiszman. Arsenal could not afford to lose Arsène Wenger, a close friend of David Dein, and for a few months it seemed likely that Arsène would walk. The lure of being in complete control fed Arsène's ego and the rest, as they say, is history. The appointment of Ivan Gazidis from the United States MLS was as an ally to American Stan Kroenke. Ivan Gazidis must have sensed that the buck would stop with him after Wenger, so he recruited a number of individuals who would prevent an autocrat coming in again and having absolute control. Arsène Wenger was against the appointment of a director of football, yet the control that he exercised proved to be too great, as the handling of player contracts became a farcical mess with players being able to leave on a 'Bosman' as contracts expired, and over-priced buys being made when those players left as free agents.
Ivan Gazidis saw this mess and in good faith was not going to allow this to happen again. The club recruited Raul Sanllehi from Barcelona as head of football relations. Sanllehi would be in charge of player negotiations alongside ex-Team Sky's Huss Fahmy as head of contracts. The appointment of head of recruitment, Sven 'Diamond Eye' Mislintat from Borussia Dortmund, was considered to be a major coup. Mislintat was also a risk, as he had the reputation of being very single-minded. Who knows if his personality might be a factor in his departure, as it is rumoured that he coveted the role of 'technical director' that the club have reputedly offered to ex-player Edu? So the decision to approach someone else to this position following the departure of Gazidis must have jarred. The recruitment of Unai Emery alongside these other appointees should have heralded a period of stability for the club, with the promotion of Managing Director Vinai Venkatesham, who originally came to Arsenal in 2010, having helped with Olympics 2012 before becoming the Chief Commercial Officer under Gazidis.
Now the future for our club is very uncertain. Arsenal was a football club valued at £1.9 billion in 2018 with a share price of £37,000 as compared with its previous value of £731 million and share price of £12,500 in 2011. Our value as assessed by Forbes and Deloitte sees us now behind Manchester United, Real Madrid, Barcelona, Bayern Munich, and Manchester City. If you consider that Paris St Germain are next in this list, and also consider the calibre and value of the Category A transfer buys of all of these clubs, then you can understand why I label this a crisis. The inflated value of the club might help Stan Kroenke's property portfolio, and any business negotiations with regard to his worth and the possible levering of Arsenal FC as collateral, but for us, the fans, it is yet another ritual humiliation. No money for transfers, or for funding the return of loan players is more embarrassing. The wisdom of chasing of ex-Gunner Edu, Brazil's technical director, in the aforementioned role of technical director, presumably responsible for all player transfers is a little perplexing.
To lose Gazidis is unfortunate, but to lose Mislintat, widely regarded as the best in his field, is utter carelessness. The club is now privately owned by Kroenke, who appears unwilling to invest in his prized business asset, which means that Gooners must now turn their fire upon Josh and Stan. These Americans seem to have a greater loyalty to the Stars and Stripes and their Stateside sports franchise values than our own transfer needs. So Arsenal are truly in crisis. We can look forward to stagnation under the Kroenkes, so now the only options for change are the club falling from grace in the Premier League to a near-relegation position, with falling season ticket renewals and empty stadiums, or even a Blackpool-style boycott, unless some Arsenal fan with immense pockets could buy the club for £3 billion, a value that would seriously tempt the Kroenkes. Not even the Nigerian billionaire and self-confessed Arsenal fan, Aliko Dangkote, would be willing to pay that sum, and his valued worth is more than Stan Kroenke's.
The (now annual) campaign to save The Gooner so that we can continue publishing beyond the current season is underway. We need 1000 subscribers signed up for the 2019/20 campaign by March 23rd. £30 for six issues (UK), £42 if you are abroad. All the details can be found on this interactive downloadable form.