Online Exclusive
The Idea of Arsenal
What exactly does a club mean to its supporters?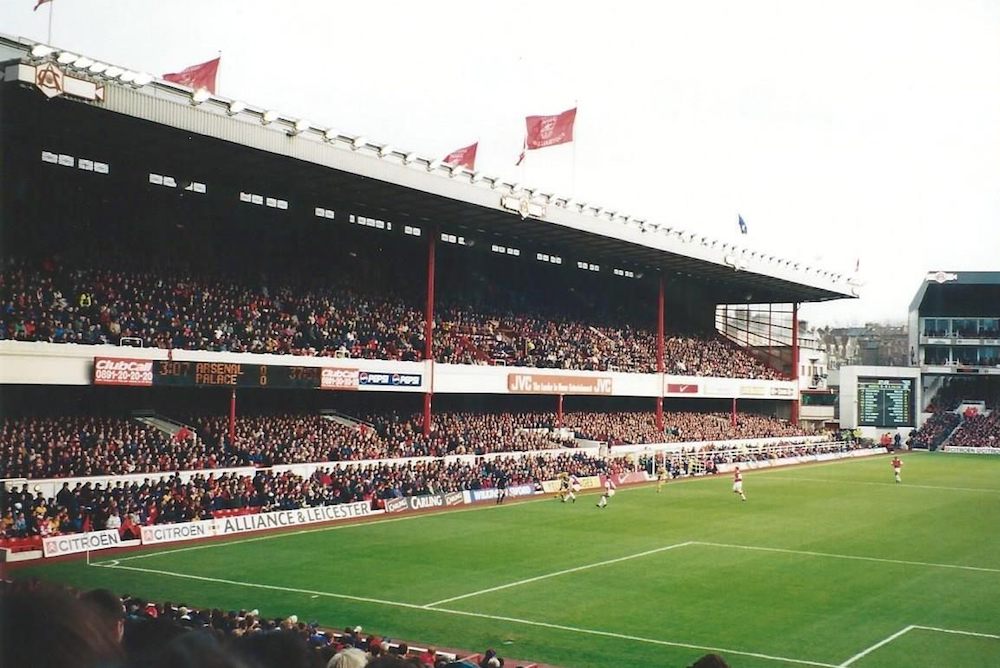 Football supporters grow up in the shadow of their club: for me, as it is for you, Arsenal Football Club has provided an ever present idea continuing through time; something very physical and tangible, yet at the same time able to connect me at the deepest emotional and psychological levels with that distant band of men who came together under the banner of Dial Square Football Club over 130 years ago. We have followed in the footsteps of so many men and women, children and grandparents, who, before us, went on their ways to Highbury, and now the Emirates; we have followed the same routes, performed the same routines as previous generations, just like, for example, those on 28th April 1970 who set out in hope from their homes for that most magical of nights Highbury perhaps had ever experienced, and they too travelled in the footsteps, and the shadows, of countless small lives before them; we in turn now follow them; all of us supporting our club – the same club through time.
What has accompanied me, like us all, is an 'idea', a 'concept' of Arsenal, to which we are wedded 'til death us do part. Our relationship with this 'idea' can withstand all the strains and disappointments of 'Wenger Out!', and 'Sack the Board!', while it still has the power to cause hope to rise and surge, hope born on the back of a Torreira, or a Lacazette.
Perhaps, indeed, the most obvious physical manifestations of this idea of Arsenal are the players who represent that idea at any given time. As a young boy my heroes were Frank McLintock, Bob Wilson, and Charlie George, but in truth I knew of Arsenal long before I knew of any Arsenal players, and inevitably players come and go. Perhaps what preceded my knowledge of John Radford and Peter Storey was a growing awareness of that famous shirt, the simple, yet iconic, red shirt with white sleeves known the world over – and colours in those days rarely changed: red and white; yellow and blue year in and year out. Above my bed, like a religious relic, was the Arsenal crest, complete with the impenetrable and mystical words in Latin I now know to read as 'Victory grows out of harmony', but back then I believed them to be some incantation which caught the other worldly magic and mystery that was Arsenal, the Gunners!
Highbury, as for many others, was my cathedral. How do I account for those memories of a space which no longer exists? In a way, Highbury was Arsenal, something physical which existed in space not just on Saturday afternoons, it might be empty, caught silent at nightfall, but its walls were solid Arsenal. The marble halls, the bust of Herbert Chapman, and the oak-panelled boardroom; the East and West Stands, the Clock End, and the North Bank all familiar shapes known from many angles and in many moods lent this idea of Arsenal a sense of continuity: 1913 through to 2006. I loved to get in early and watch it come to life, while all the time distracted by the thought of the games long forgotten played out upon this very patch of earth. Although the present day majesty of the Emirates dwarfs Highbury it cannot quite yet replace it, that other small square of North London, which will be forever Arsenal, in the hierarchy of what constitutes Arsenal: from the flags atop the East Stand, to the peculiar green stanchions, to the half-time scoreboard and the marching Metropolitan Police band, Highbury is now a lost world, look for it and only its emptiness remains: and yet Arsenal continues.
At around the same time as Arsenal moved from its spiritual home, it also redesigned its crest, ostensibly to signify the great leap forward into modernity and the shiny new future of the impending move to Ashburton Grove, but was perhaps as much about controlling merchandising rights, and the attendant profits as it was about window dressing the club with a contemporary feel.
All this begs many questions: where does this idea of Arsenal reside? Is it found in the environment of the Emirates on match day; is it in the shirt, or the badge which adorns it, or the players, the manager, the supporters, the board? Or is it that point where these all overlap, a point of magical confluence, uniquely and absolutely Arsenal? To whom does this idea belong?
Perhaps this idea truly lives in our memories, the peaks and troughs of games and seasons past? My Arsenal is inextricably linked to the Double in '71, and more explicitly to three moments: to Alan Sunderland in '79; twelve months later to Turin in the mad spring of 1980; and of course Anfield '89. But the idea lives on, from season to season; from generation to generation, in lives lived within the shadow of their club, amidst the shared memories and the ghosts: Mercer, McLintock, Brady, and Bergkamp; Highbury, Wembley, Copenhagen, and the glorious near miss of Paris 2006; and of course those magical words Victoria Concordia Crescit.
The (now annual) campaign to save The Gooner so that we can continue publishing beyond the current season is underway. We need 1000 subscribers signed up for the 2019/20 campaign by March 23rd. £30 for six issues (UK), £42 if you are abroad. All the details can be found on this interactive downloadable form.