Online Exclusive
Two Years Is A Long Time In Football
Comparing the sides in the last final competed between Arsenal and Chelsea and the likely elevens in Baku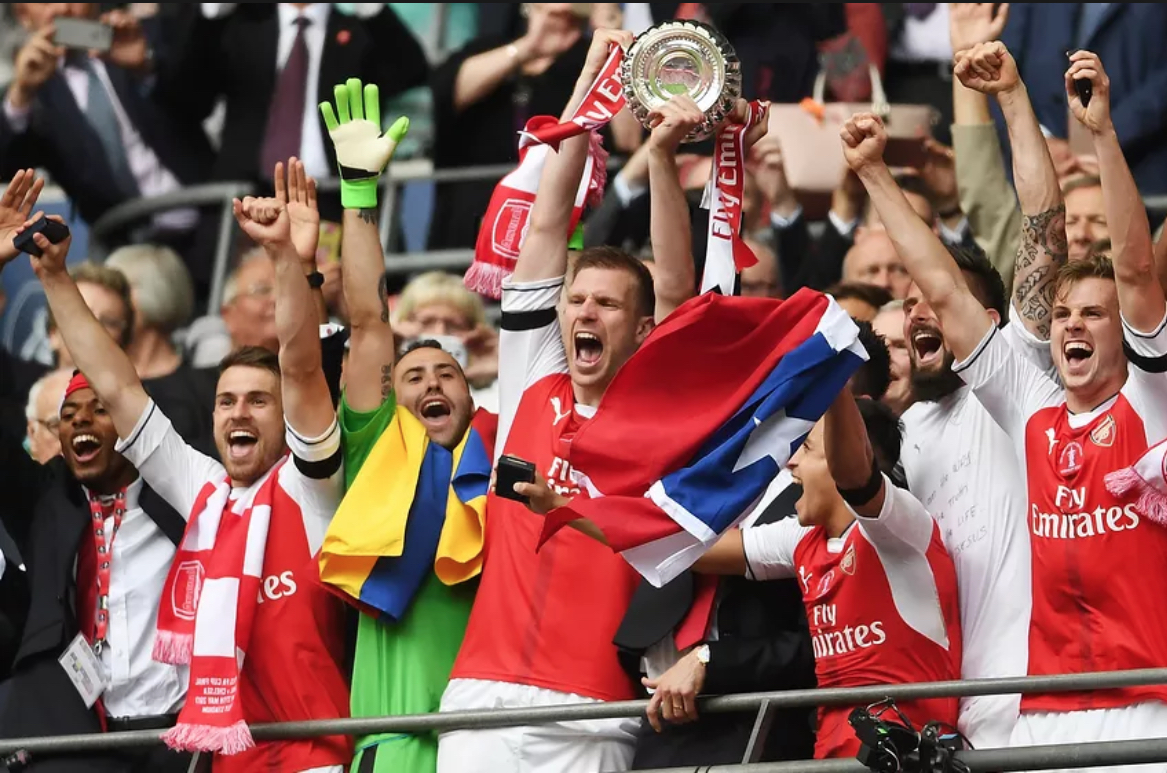 Arsenal will face Chelsea in Baku this evening, two years and two days after the last cup final between the two clubs, the 2017 FA Cup Final. Mauritzio Sarri's side are the clear favourites to win, although those that fancy a punt might have more luck visiting a NJ Online Casino than trying to predict the outcome of this game, remembering it was a similar situation at Wembley. I thought it would be interesting to look at the two teams to see how much has changed.
Although I can't predict who will line up in Baku, I'll take the teams that were fielded in the second legs of their respective semi-finals as a guide. The reality is there are unlikely to be too many changes. And it's probably too late for Sarri and Eden Hazard to have another fallout, which would undoubtedly shorten the Gunners' odds of winning the trophy.
Arsenal started their second leg in Valencia with a back five – the same formation that Arsene Wenger utilized in the 2017 final. The full line up was Cech – Maitland Niles, Koscielny, Sokratis, Monreal, Kolasinac – Xhaka, Torreira – Ozil – Lacazette, Aubameyang.
Rewind two seasons and at Wembley, Arsenal started with Ospina – Bellerin, Holding, Mertesacker, Monreal, Oxlade-Chamberlain – Ramsey, Xhaka – Ozil, Welbeck, Sanchez. Only three players survive from that line-up, although in fairness, four of them are injured (and none will be fit enough to start the final, although Danny Welbeck could be on the bench). The other four are no longer at the club.
Chelsea have undergone changes too. Against Eintracht Frankfurt, they started Arrizabalaga – Azpilicueta, Christensen, Luiz, Emerson – Loftus-Cheek, Jorginho, Kovacic – Willian, Giroud, Hazard.
Back in 2017, they fielded Courtois – Moses, Azpilicueta, Luiz, Cahill, Alonso – Kante, Matic – Pedro, Costa, Hazard. Once again, three survivors, although four of the Wembley eleven are still at Chelsea, with Courtois, Moses, Matic and Costa now elsewhere.
It's interesting to reflect that Arsene Wenger's contract was expiring back in 2017, and the final could have been his farewell game. He'd failed to qualify the club for the Champions League for the first time since 1998, but the fact that Chelsea had won the Premier League that season under Antonio Conte (finishing 18 points ahead of Wenger's side) meant that Arsenal's 2-1 victory was a triumph against the odds. And the nature of the performance gave hope that the team could go onto greater things the following season, with Stan Kroenke sufficiently enthused to award the manager a two year extension.
That situation does not apply to Unai Emery. He will get at least another season to progress the team, even if his team leaves Baku without the Europa League trophy. So in that respect, he is under less pressure than Arsene Wenger was. On the other bench, the comparison is not the same. Antonio Conte was riding high, having won the title in his first campaign. Mauritzio Sarri has at least returned the club to the Champions League after a disappointing 2017-18 season (although it did conclude with Conte leading his team to the FA Cup), although there seems to be divisions between himself and the players. Winning a trophy might save his job, and there is also the reality that a new manager coming in would not be allowed to sign any new players until the summer of 2020 due to the club's two window transfer ban. So although Sarri's future is more in the balance than Emery's, he may get another season simply because the club may not be able to recruit a better alternative. And he has got more out of his players than Conte did in his final season.
One thing is certain though. For both sides, the wind of change has made this a very different final from 2017. New managers, a likely 16 players out of 22 that did not start two years ago, and it goes without saying that they will each have much less support in Baku than they did at Wembley. Of course, the decision to hold the final in Azerbaijan another article entirely, and it means for one set of fans, the trip home after a defeat will probably be the longest they will ever make. You want some good news? For the winners, they will face another English side in the Super Cup final on Wednesday 14th August. Much closer to home that one… Istanbul! Oh well, there's always the air miles to collect.