Editorial
Raul Sanllehi Steps Up To The Plate, And Arsenal's Transfer Business May Not Yet Be Complete
Online Ed: Reflections on the summer window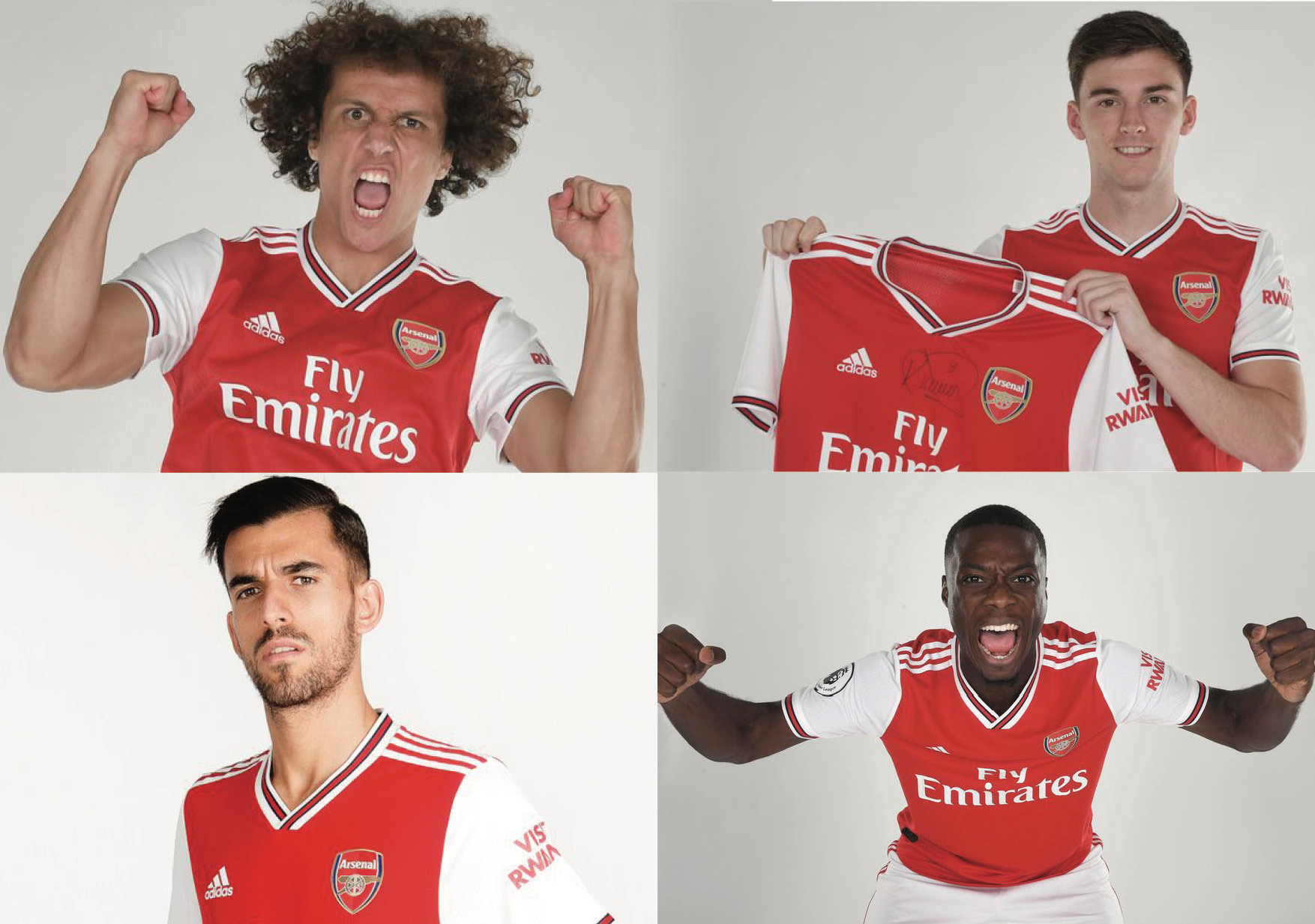 Before assessing this summer's transfer window, we should remember that there is still the opportunity to offload players to clubs abroad where the window extends for longer. The players it would seem that the club are still trying to find buyers for are the obvious ones – Ozil, Mkhitaryan, Mustafi, Elneny and perhaps Kolasinac. There is reputedly interest in Ozil from DC United, who significantly are selling Wayne Rooney to Derby in January. One suspects Arsenal might sell cheap simply for the wage bill saving.
However, the final summer 2019 sale to an English club came yesterday when Alex Iwobi was transferred for a reported £27.3m (rising to approx £34m with potential add-ons, presumably appearance and success related). Most will see this as a good piece of business, as although Iwobi unquestionably had some decent performances for the club, he was never a consistent starter, and his goal return was on the low side for an attacking player. He goes with no hard feelings, and should see more first team football at Everton. Good luck to him, I am sure he will get a warm welcome when he returns to the Emirates with his new club. It is to be hoped that, positionally, Nicholas Pepe is a serious upgrade.
It was a busy deadline day for the club, at least in terms of completing deals. Arsenal fans were crying out for a centre back, understandably given the number of goals conceded last season. Numbers-wise, there was not an issue until the sale of Koscielny. They also had Soktratis, Holding, Mustafi, Chambers and Mavropanos. Enough for them to feel they could cash in on Krystian Bielik, sold to Derby for £10m. However, with the departure of Koscielny, they were also a little light on numbers – especially if Unai Emery has any plans to play three central defenders with any regularity as he did last season.
David Luiz is 32 years old, two years younger than Koscielny, and has won leagues and European trophies in his time with Chelsea. He certainly knows the Premier League. He does have the odd mistake in him – we've seen that too often to pretend otherwise, but arguably he's no worse than a lot of the other options on that score. So a bargain basement upgrade on the departing club captain. It should be remembered that the long term plan is now the St Etienne signing William Saliba, who will join up with Arsenal next summer after a further season in France. So on that front, Luiz looks like a stopgap, but certainly one who Arsenal fans seem happy about.
The deal for Kieran Tierney was finally concluded, and the player passed a medical which suggests his current injury is something that should pass. He's had no pre-season though, so don't expect him to be rushed back. It might be a month before he makes his debut.
So with the recent deals – Pepe, the Ceballos loan, Tierney and Luiz, the Gooners I have spoken to are now excited for the start of the season. I'd caution this with the reality that the new players have not had time to gel so things might not smooth out for the first couple of months. The aim is to get back into the Champions League, pure and simple, whether by top four or winning the Europa League. Arsenal came very close on both fronts last season, but fell short. The feeling is that, with Chelsea hampered and Manchester United unpredictable, there is a decent chance, with the new players, of the Gunners re-joining the European elite.
One thing the window has shown is the ability of Raul Sanllehi to do deals which appear to extract the maximum out of the little amount of money he has to play with. He certainly had an uneven hand when it came to the budget, one that would not give him much chance on either the best usa casino sites or in a newzealand casino – the odds were long on squad significant improvement. But when the maths are done, it looks like he has done some assiduous deals, albeit taking a chance on a couple of the more expensive purchases coming good.
Let's do some maths – the figures (taken from transfermarkt.co.uk) are what we can estimate the club are actually paying this summer from their budget…
Spent on players bought
Martinelli - £6.03m
Saliba - £3.7m (the remainder of £24.3m due to follow post arrival)
Ceballos - £4.1m loan fee
Nicholas Pepe - £18m (3 futher instalments of £18m due over the next three summers bringing total to £72m)
Kieran Tierney - £24.3m
David Luiz - £7.83m
Total out – approx. £63.96m
Players sold…
Alex Iwobi - £27.3m
Krystian Bielik - £7.38m
Laurent Koscielny - £4.5m
David Ospina - £3.15m
Carl Jenkinson - £1.98m
Takum Asano - £0.9m
Total in – approx. £45.21m
Total spent - £18.75m
So less than £19m of the estimated £44m budget spent – although payments of £78.3m outstanding on Saliba and Pepe will have to go out over the course of the next three summers. Sanllehi has structured these deals on the basis that Unai Emery can get the club back into the Champions League at the end of the forthcoming campaign.
So although in the headlines, Arsenal have splashed the cash, it's kudos to Raul Sanllehi and his right hand man Huss Fahmy. They have brokered deals that have brought them some breathing space financially, and there is the possibility that more funds may be incoming with sales to foreign clubs before their own deadline dates. The club could even end up making a profit in this window. Stan Kroenke would be delighted. Given what the club had to spend, fans are simply happy to see some fresh faces that give cause for optimism.
Meaning the return of some feelgood factor to the club. At least in the short term. Of course, this could all fall flat very soon if the early matches do not go well, but for now, I think it's fair to say that, with the belief the club had so little to play with, it feels like a better transfer window than it might have been. Yes, we'd have liked a younger, more expensive centre back, but we'll have to wait a year for Saliba and hope that turns out to be a bargain deal. Arsenal did come close last season. In 2019-20 they have to deliver.