Editorial
Work In Progress as Ceballos shines
Online Editorial: Arsenal defeat Burnley to top the table for a couple of hours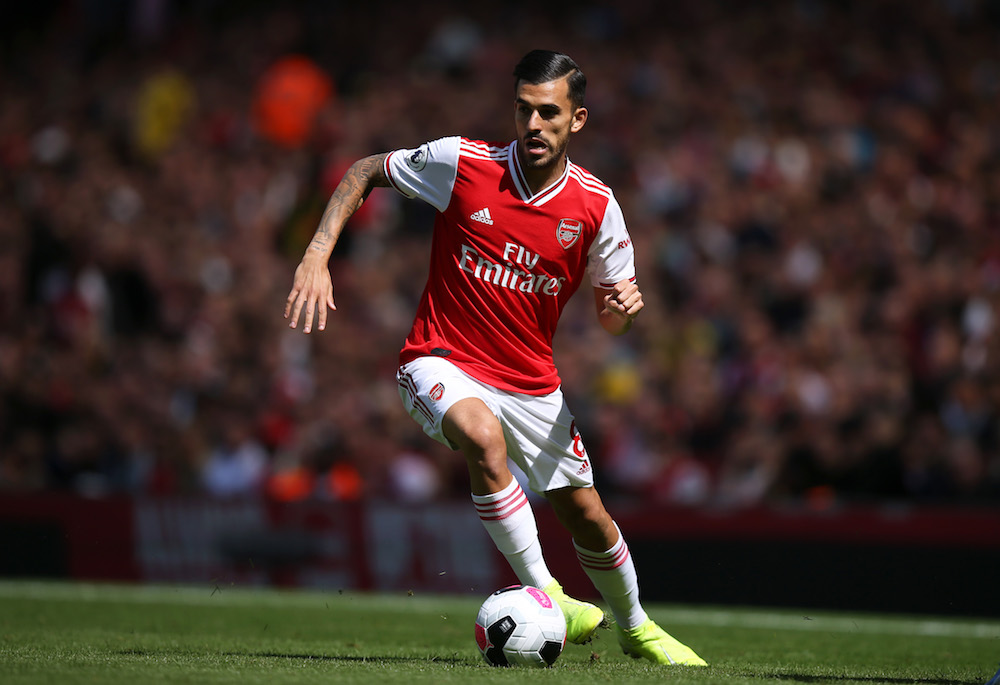 Unai Emery started a couple of the new signings against Burnley, something he decided against last weekend at Newcastle. Both turned out to be good decisions, as David Luiz had a solid enough game, whilst Dani Ceballos demonstrated why Real Madrid would not agree any deal that meant Arsenal could purchase the midfielder outright. He was the home side's standout player.
Ceballos played in the Ozil role, behind a front three of Nelson, Lacazette and Aubameyang. Reiss Nelson was hooked at half-time, to be replaced by Nicholas Pepe. Luiz was the only change to last weekend's back four, whilst Granit Xhaka was rested due to injury, meaning Joe Willock dropped to partner Matteo Guendouzi in central midfield. It was a very young combination, and perhaps the combination of youth and unfamiliarity amongst the players in front of the backline contributed to the amount of chances Burnley were allowed to create. Nevertheless, I thought Willock performed well generally, although I anticipate he will be demoted to the bench for the trip to Liverpool, given Ceballos will surely keep his place and both Xhaka and Torreira should be in contention for a starting spot.
Defensively, there's still work to do, no question about that, but we should be encouraged that the attacking side of the team produced enough to garner maximum points, as they did at St James's Park. Yesterday was a lot more conducive to quality football, and we certainly saw a better game than Arsenal's previous outing. And in fairness, that goes for both sides. Burnley played some pretty decent football themselves and at half time, you'd have to say they deserved to be level. The other thing they did so well was close down the space in which Arsenal had to play, and this led to some hairy moments when Emery's team, doubtless under orders, played it out from the back at goal kicks. It's a laudable tactic on one level, but when it's not executed quickly it becomes too easy to pressure the player in possession. The Gunners got away with it yesterday, but if they don't mix it up a bit, I predict they will pay a heavy price for such a tactic at Anfield next Saturday.
The two Arsenal goals were very distinct, Alex Lacazette's opener a tribute to his tenacity, whereas Aubameyang's winner was simply a thing of beauty. It was interesting to see Raul Sanllehi getting high fives from others in the directors' box as the celebrations followed that excellent strike. The decorum seems to be changing, and perhaps things are a bit less stuffy than they were before with more Latins involved in the club hierarchy. Sitting next to Edu were former Gunner Mikael Silvestre and agent Kia Joorabchian – an Arsenal fan apparently, although I suspect under Arsene Wenger's tenure he wouldn't have been let him anywhere near the director's box. Another occupant was a certain Josh Kroenke, sporting red socks. He wasn't going mad at the second goal, having been broken in by Sir Chips Keswick since becoming a director.
Arsenal were worth the win, if only for showing more ambition than the visitors. Ceballos looks like a very decent player – creative in possession, demanding the ball and willing to scrap for it, unlike the club's more established creative midfielder. He brought a dynamism to the position that contrasted with the laconic and sometimes uninfluential nature of Ozil. He could make the difference that means the club return to Champions League next season. Nicholas Pepe gave us 45 minutes of feints and tricks, but needs to understand he can be more useful to the side if he learns to release the ball after beating a man. He was guilty of trying to do too much at times, maybe in his anxiety to impress. But you can see he will be a threat with his unpredictability and pace.
Emery is still bedding in his players, as well as waiting on the return of three key defenders to fitness. Maximum points from the first two fixtures was all we could ask, and Emery has achieved this in spite of the handicaps that the way the summer panned out have handed him. David Luiz really seems to suit the kind of game the head coach wants his players to play, a Brazilian, he's naturally comfortable on the ball. Sometimes he doesn't leave himself too much margin for error, although I expect we will just have to get used to that.
Things get trickier now with two matches against sides that finished above them last season, but Spurs is at home, and derbies have their own rules – form or reputation is not always a factor. Liverpool away nobody expects anything from, so anything would be a bonus. In truth, Arsenal probably aren't ready for Anfield, but let's just hope they don't get hammered, as they did last season.
________________________________________________________________
New issue of The Gooner available from our website shop
Issue 278 of The Gooner can be bought online.
If you want to buy a copy to be sent to you, click here for UK, and if you are abroad click here. On these pages you will find the various methods to pay or you can order through the Gooner store with a credit/debit card via PayPal.
If you wish to subscribe to all six issue of the 2019/20 season, UK and abroad options are on this page.
Support your fanzine!