Online Exclusive
Arsenal Managers – Ins and Outs
From Jack Crayston to Unai Emery – over half a century of Gunners' bosses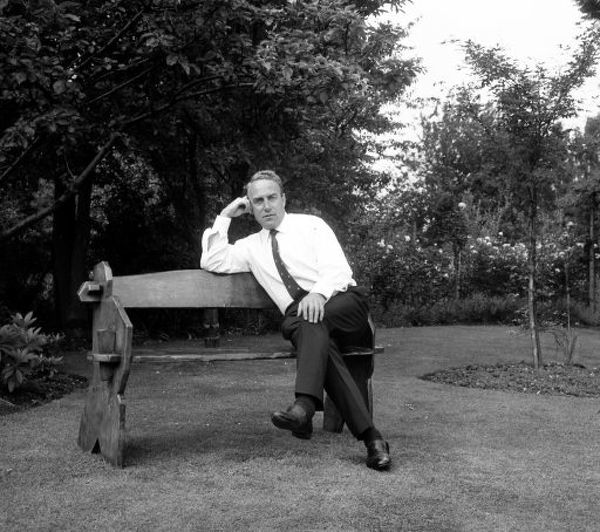 I've backed every manager we've had in my time as a supporter, except Billy Wright - mainly because the Beverley sisters circus was an embarrassment. That and the fact that we were seriously crap with him in charge. Crap by the way is not 5th in the League and top of our Europa group. Crap is a home crowd low of 4,554 with a season's average attendance of just 29,105 plus a 3rd round exit in the Cup to bottom of the table Blackburn. Not to mention a 14th place League position. Pl 42 W 12 D 13 L 17 F 62 A 75 Pts 37 (only 2 pts for a win in those days) in 1965-66. That was back when punters really voted with their feet, none of your half-arsed black bag protests.
Jack Crayston 1956
As a young kid I was only interested in the players and hadn't a clue about anything else. Apparently though Crayston was a fine Arsenal full back and decent coach who succeeded Tom Whittaker on his death, but clearly couldn't cut the mustard as manager. He knew it though and resigned.
George Swindon 1958
In the 1950's there was still little or no talk about managers and the only relevant media coverage was the sports pages of newspapers. All I knew about him was he'd been an Arsenal keeper, but what did keepers know about outfield play? 'Released from his contract' due to poor results in league and cup.
Billy Wright 1962
Never ever an Arsenal man. His was a big name appointment because he'd won over a 100 caps for England and our new manager was hyped as a real coup for the Club. Essentially however he got nothing out of a decent set of players and some promising youngsters. 1965-66 saw proper crowd boycotts and protests from fans, although it's not difficult to boycott a team when you've won just once in 15 games. His dismissal came in the summer of 1966 and the fans thought they'd forced him out, maybe they had given the dismal attendance figures.
Bertie Mee 1966
This was an amazing appointment given that Bertie was our Club's unsung physiotherapist at the time, but this was still a traditional in-house promotion. He knew enough to appoint Dave Sexton as coach and added Don Howe to the staff when our then ageing full back broke his leg. Discipline and man management were Bertie's thing, leaving the football to his coaches. Seemingly Frank McLintock never rated him and there was little love lost between Mee and Charlie George, despite the famous 70-71 Double. Mee was elbowed out after three pitiful league seasons where we were placed 10th, 16th and 17th. Imagine coming 10th and 16th and not getting fired.
Terry Neill 1976
Another ex-player who'd had two seasons as manager with the nondescript Tottenham having previously managed the nondescript Hull. He made a big name signing in Malcolm Macdonald and was lucky to have the Irish trio of Brady, Stapleton and O'Leary to work with. But he was also clever enough to bring Don Howe back to the Club. Good Cup football was his forte, but poor league form saw him lose his job.
Don Howe 1983
Possibly the best ever English defensive coach, but not spectacular as a manager unless you take into account his ability to develop youth players. An Arsenal coach under both Mee and Neill he took over when Neill departed. He resigned when Arsenal directors went fishing for a more glamorous manger. Don also returned yet again to oversee back to back Youth Cup wins in 2000 and 2001. A real Club man.
Steve Burtenshaw 1986
Caretaker only but a real footballing man who did his best work developing youths. Saw out the season and returned again, this time as Chief Scout under GG.
George Graham 1986
Having seen George turn Millwall around Arsenal made another traditional ex player appointment, one who'd won the double under Mee. Amazingly this tough disciplinarian had been a lazy stylish player who never got his shorts dirty, but as manager he really understood the importance of defending. One-nil to the Arsenal sums him and us up in his day, but he lost his mojo and then the plot in later years. Infamously booted out for taking bungs.
Stewart Houston 1995
A caretaker manager, previously known as 'cone man'.
Bruce Rioch 1995
A stop gap outsider, who as a strong disciplinarian stopped the rot but still lost his job after just 47 matches. Maybe because he was unloved by our then leading players.
Arsene Wenger 1996
The unknown Frenchman who was friends with David Dein revolutionised both the Club and English football on and off the field and became the ultimate Arsenal man. He won shed loads an inherited back five, some brilliant signings and fabulous football. Was probably with us too long and suffered big time when the directors set our club up with a new stadium in order to cash-in. Huge Club financial debts stunted his ability to keep top players whilst at the same time mega-moneyed new owners were breaking the bank elsewhere. The most dignified of men, he became our longest serving manager and most successful. His later years in charge were acrimonious, but you really can't top invincibility so it was tough to ease him out.
Unai Emery 2018
Another outsider with decent experience, but the first specifically as coach. Yet to fulfil his and our potential, he's up against the clock already…. tick-tock. No idea if he'll be around for long but am hoping I'll still be around for whoever comes next.
_______________________________________________________________
You can follow The Gooner on
Twitter
Facebook
Instagram
or subscribe to our
YouTube channel (where you can find the GoonerFanzineTV weekly podcast)
The October edition of the monthly (original) Gooner podcast can be listened to and downloaded here
_______________________________________________________________
Buy the current issue of The Gooner
Issue 279 of The Gooner can be bought from our online store on this page
Subscribe to The Gooner
If you wish to subscribe to receive every issue of The Gooner by post, UK and abroad options are on this page.