Online Exclusive
Might Arsenal's Slim Hopes Of 4th Place Be Killed Off Tonight?
Preview of this evening's game at Stamford Bridge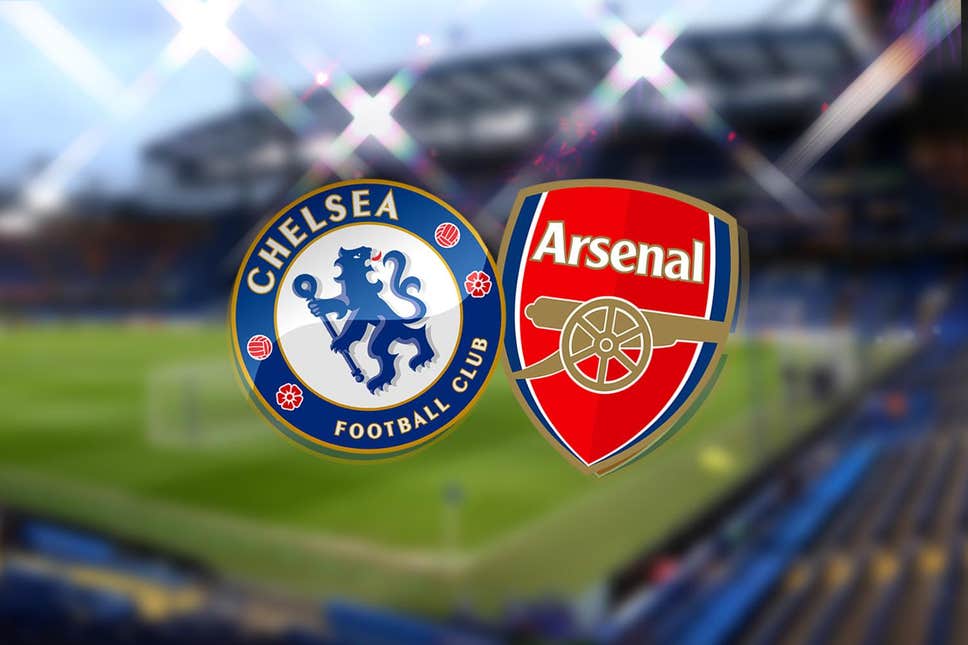 The usual five talking points ahead of tonight's 8.15 Premier League kick off away to Chelsea.
Draw Kings
Arsenal have drawn their last three away matches in the Premier League – at Everton, Bournemouth and Palace. Now, not losing on the road certainly makes for a change after many of the results in 2019, but points-wise, three out of nine is not really much different from what we have been used to. The Gunners have won two out of eleven away from home in the league this season, and the reality is that with Chelsea sitting in fourth place, if Mikel Arteta's team are going to threaten them, they really have to win this evening, and the head coach admitted this in his press conference yesterday. So logically, if I was giving you tips for this evening's game, the last thing I'd do is back Arsenal taking all the points. Although maybe that isn't such a big ask as you might think.
Chelsea unpredictable at the Bridge
There was a time when Chelsea's stadium was a bit of a fortress, especially when Jose Mourinho was running the show, but nowadays, it seems like anyone fancies their chances of taking three points there. In the Blues' five home league matches, West Ham United, Bournemouth and Southampton have all taken maximum points. Yes, you read that right. Frank Lampard has put a lot of his faith in youth, and it might work out long term, but the price to pay waiting to see if it does is inconsistency. Note how Mikel Arteta has resisted the temptation to use younger players where experienced ones are available, starting Mesut Ozil and sending Emile Smith Rowe out on loan, as well as keeping Joe Willock on the bench. Bukayo Saka has played simply because there are not really any alternatives, and he can at least deliver in attack, but he's the exception that proves the rule. Lampard has the excuse of the transfer ban that meant the club were very limited last summer in what they could do by way of improving a squad that was losing Eden Hazard. And truth to tell, a lot of Bridge regulars are supportive of seeing the product of the club's Academy after years of buying in talent. There's nothing like homegrown is there?
Recent History isn't great
Arsenal have recorded victories at home, and three times at Wembley over Chelsea, most importantly in the 2017 FA Cup Final. But their last win at the Bridge was way back in 2011. Here's the team from that day: Szczesny – Djourou (Jenkinson), Mertesacker, Koscielny – Ramsey, Song, Arteta, Santos – Walcott (Rosicky), Van Persie, Gervinho (Vermaelen). It was Mikel Arteta's tenth appearance for the club. So a while back to say the least. It was a 5-3 goal-fest. Looking at Arsenal's recent results, I think it's fair to say we can't expect too many goals this evening. Since Arteta was named as Arsenal head coach, the team have played seven times and only once has there been more than two goals – and that was when three were scored in the reverse fixture against Chelsea… that 2-1 defeat between Christmas and New Year. On which note…
So how are you feeling Papa?
Shkodran Mustafi was culpable for Chelsea's winner at the Emirates, and many were surprised when he was selected last Saturday against Sheffield United. In truth, he wasn't as bad as he sometimes is, but it was interesting to see Arteta put him in the side ahead of Rob Holding, who was on the bench. One can only assume the head coach wasn't too impressed with the one appearance Holding has made so far under him, against Leeds in the FA Cup. Sokratis was ill at the weekend, but will surely return to the line-up this evening if he has recovered. Given how rusty Holding looked against Leeds, it feels like this is too big a game to risk him in after that performance. Arsenal lacked a bit of physicality on Saturday and there's no debate the Greek number 5 can provide that.
Mesut continues
Since Arteta picked his first team on Boxing Day at Bournemouth, Mesut Ozil has started every game, including the FA Cup third round tie at home to Leeds. And in spasms, he has impressed. One assumes he is following instructions to retain his place in the team, even if, in the eyes of many, he seems to disappear for large sections of the game. If Arteta is to play four forwards, with all of them dropping deep at times, the only natural alternative to Ozil, now that Smith Rowe is at Huddersfield, would seem to be Dani Ceballos, who has been on the bench in three of the last four matches. How long Arteta will retain faith with his highest earner is probably going to be dependent on results. The reality is that chances haven't been exactly plentiful of late, and the man who is chiefly responsible for opening up defences is the number 10. Let's hope he has a huge game this evening.
Conclusion
So, Chelsea are inconsistent, and Arsenal are struggling to win games. It kind of suggests another draw. Yet, as stated at the top of this piece, the Gunners really need a win tonight, and we might see Arteta gamble towards the latter part of the match if that is the only way he can see his team winning. There's no debate this is a bad one for captain Aubameyang to miss, so his team-mates have to step up to the plate and make the rest of the season at least interesting, rather than the current positional purgatory.
_______________________________________________________________
The campaign to save The Gooner for the 2020/21 season has now been launched. If you wish to see the fanzine continue printing after the end of the current season, details of how to subscribe can be found here. We need to secure 1,000 subscribers by the end of March 29th to continue.

The current issue of The Gooner (281), including a free 2020 'History of the Arsenal Crest' calendar is on sale now. You can order your copy here (for UK orders) or if you are abroad, order here.
_______________________________________________________________
You can follow The Gooner on
Twitter
Facebook
Instagram
or subscribe to our
YouTube channel (where you can find the GoonerFanzineTV weekly podcast)
The January edition of the monthly (original) Gooner podcast can be listened to and downloaded here