Online Exclusive
Reiss Nelson - Out of sight is NOT out of mind
Blog – In praising the youth Unai Emery is using, don't forget the best of the bunch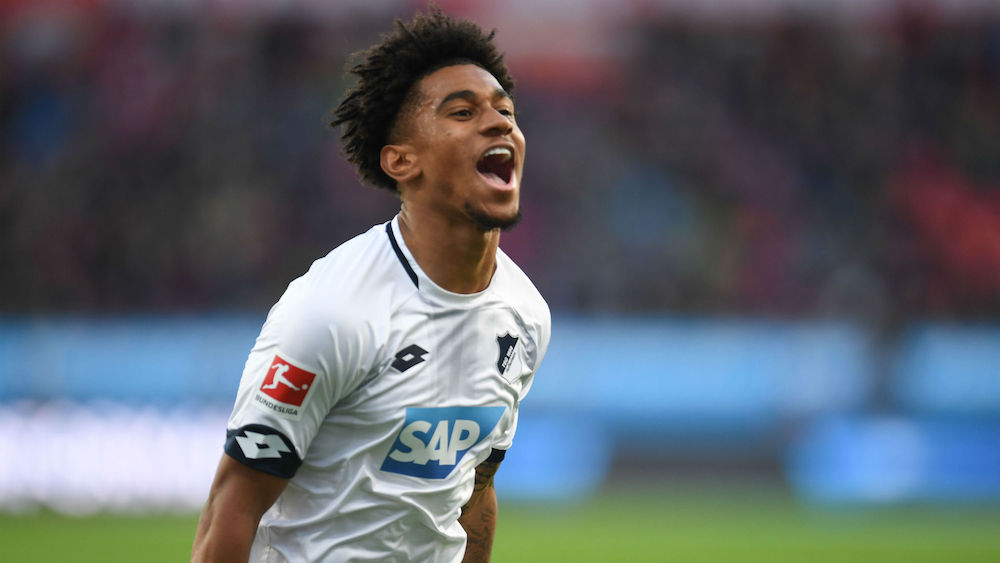 I recall writing a blog in 2007 about a very special player who excited me during an academy game all those years ago. This 16 year old youngster burst onto the scene with an outrageous left footed curler into the top angle of the net. It was against West Ham reserves, that player was Jack Wilshere and the rest, as the cliché goes, is history. Back then I was writing as Fabregas the King, inspired by the next young player who excited me with wonderful midfield displays. Getting Cesc to sign my replica shirt proudly bearing "15" was a moment of pure ecstasy. By then I had seen the wonder feet of Kanu, the brilliance of Pires, the powerful goal scoring of Thierry Henry and last but not least the silky awesome talent of Dennis Bergkamp, who I rate as the best number 10 in my Arsenal history. All of these players were Arsenal legends of the modern era, and yet there will be a future club legend if the runes fall kindly as I shall explain later on in this blog.
Looking back, if I didn't give a mention for Ian "Wright Wright Wright" and Rocky "Rocky Rocky Rocky" Rocastle, then I would be appearing to favour European talent alone and the generation of players from the Arsène Wenger dynasty. Having been lucky enough to have had a season ticket during the George Graham glory days, it gave me the advantage of seeing Arsenal youth grow into Arsenal legends. In fact what really motivated me to write this blog was the news links following the Europa League game against the Qarabag game. There was suddenly a clamour about one Buyako Saka following BT Sport pundit Michael Owen likening him to one Cristiano Ronaldo. The comment made me splutter, for it was then I realised a great injustice had just been perpetrated which I had to put right. Buyako was admirably calm and inspiring in his media interview, he seemed to understand perfectly what had just happened.
I wish Buyako Saka well, he is an exciting prospect touted as the "17 year old talented left footed academy player who has recently signed his professional contract." Yet there has only been one player of the modern era that reminded me of Cristiano Ronaldo. In fact this player who I have admired ever since he burst into the first team under Arsene Wenger, reminds me of a player that has the finishing audacity of Thierry Henry, the midfield vision of Cesc Fàbregas and the pace and rapid wonder feet of Cristiano Ronaldo all rolled into one. That player is currently playing for Hoffenheim. Anyone following the meteoric rise of this player will understand where I am coming from. Yes we all know about his mates Eddie Nketiah, Joe Willock and Emile Smith Rowe, but cast your eyes towards the German Bundesliga and there is only one young player tearing up trees over there at the moment and it's an English U21striker and a Gunner, one Reiss Nelson.
The player voted Bundesliga's best young player for the month of October, the player who since going out on loan, will soon be I predict the subject of transfer requests from the very best in Europe. A player who if he stays at Arsenal will be in my opinion the next home grown Arsenal legend to rank alongside Dennis Bergkamp Thierry Henry and Cesc Fabregas. We cannot afford to lose Reiss Nelson, for as they say, "Form is temporary but Class is permanent".
So take it from one who has seen all of the aforementioned players arrive, mature and succeed, my praise for Reiss Nelson is not hype. Reiss is world class and I am sure that your pulse will race when you see some of the tricks and skills he possesses. So just a word of comfort for Reiss (if ever he needed one with his current explosion of Hoffenheim glory!) I felt that I had to rebalance the UK media hype for his academy mates in the guise of Eddie, Joe and Emile playing under Unai Emery in the first team. For me Reiss Nelson is the real deal, and as far as I am concerned 'out of sight is not out of mind' for this Gooner.